NCAA Previews
2018 MAC East College Football Preview
Bobcats Put a Fine Offense and Tough D on the Field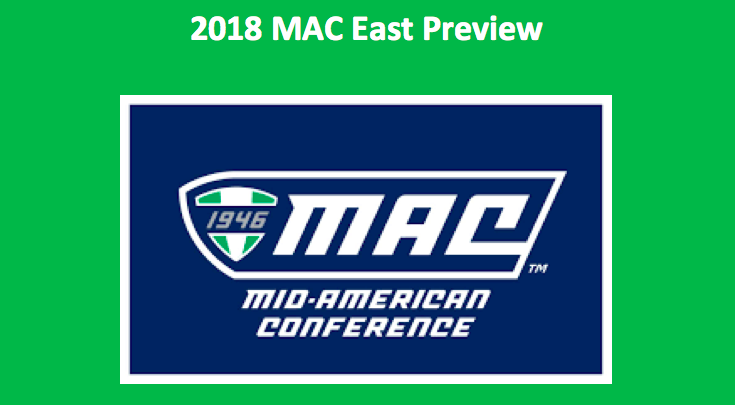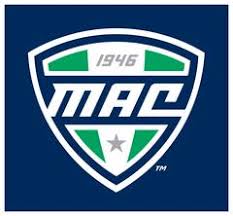 In the Mid-American Conference East, the top football team is the Ohio Bobcats. The Cats put the ninth-ranked offense in the country on the field. They also offer a solid D. In terms of our 2018 MAC East college football betting preview, there's no other team that comes near to Ohio. The Miami (OH) Redhawks, who struggled last season, have a good defense, but must generate more offense to once again be effective.
In 2017, the Buffalo Bulls showed a huge improvement on defense and they proved to have a very productive pass offense. They will be dangerous this season. The Akron Zips had a tough time on both sides of the ball last season. They should be a bit better, but will certainly still struggle throughout the year. The Bowling Green Falcons certainly need help on defense if they are going to get out of their doldrums. As far as the Kent State Golden Flashes are concerned, they must make major adjustments on both sides of the ball. To get a full picture of the MAC, after reading through our 2018 MAC East college football betting preview, please see our 2018 MAC West preview.
2018 MAC East College Football Betting Preview
As we developed our 2018 MAC East college football betting preview, we found that the Ohio Bobcats are a cut above the rest. The Redhawks will be competitive, while we expect the Bulls to be unpredictable. In order to be a difference-maker, the Zips have to find their go-to guys on both sides of the ball. The Falcons must get more from their units on both sides of the ball. We do expect Bowling Green to stop their slide, which started after the 2015 season, and stabilize or even improve a bit. The Golden Flashes welcome first-time head coach Sean Lewis from Syracuse. Look for this team to be quicker off the snap and to strive to drive the tempo of the game. Here our 2018 MAC East college football betting preview team-by-team.
1. Ohio Bobcats
Offense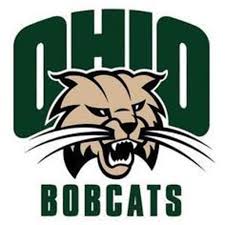 In 2017, the Ohio Bobcats put together their third-straight winning season, as they finished 9-4. They were second in the MAC East, and beat the UAB Blazers 41-6 in the Bahamas Bowl. Our 2018 MAC East college football betting preview expects them to tick-up a notch this season into first place in the MAC East. The Bobcats averaged 39.1 PPG (1st MAC, 9th Nationally). Their rush attack was ranked first in the conference and 16th in the nation. QB Nathan Rourke (55.1 COMP%, 17 TDs, 7 INTs) led the charge on the ground and was overall effective through the air. He ran for 912 yards, averaging 6.7 YPA and scoring 21 touchdowns. Now, in his junior year, he could be exceptionally explosive. Senior RB A.J. Oullette (1,006 YDs, 5.2 YPA, 7 TDs) can certainly bring it. Also on the rush attack will be senior Maleek Irons, who was suspended last season. Three of the team's top receivers come back, including senior WR Papi White (36 REC, 17.5 YPA, 3 TDs). Along the O-line, five returning starters are ready to go.
Defense & Special Teams
The Bobcat D was effective against the rush, keeping teams to an average of 110.5 yards per game on the ground, which was first in the conference and 10th nationally. They had a much tougher time defending the pass, as the Bobcats allowed 261.2 YPG in the air, which ranked them 12th in the MAC and 110th in the nation. The past two seasons, Ohio fielded the best D-line in the league. This season, according to our 2018 MAC East college football betting preview, they are down five of their top 11 front men. The LB unit also loses two of their most important and effective defenders. Both of these groups come into 2018 with a bit less depth and power. A lot will be expected from senior OLB Evan Croutch (70 TKLs, 2.5 SCKs, 3.5 TFL). Last season, he notched three QBHs and two PBU. The secondary returns quality corner Jalen Fox (42 TKLs, 11 PBU, 2 INTs) and two fine safeties in Javon Hagen (85 TKLs, 7 PBU, 1 INT) and Kylan Nelson (53 TKLs, 3 TFL, 8 PBU). Consequently, they look to be sound.
Special teams were very effective last year, and we expect this trend to continue in 2018. Nelson and White bring back punts and Julian Ross Kicks. PK Louie Zervos (61-64 XP, 15-18 FG) is effective from the mid-forties, while punter Michael Farkas averaged 40.6 YPP and nailed 21 within the 20.
2. Miami Redhawks
Offense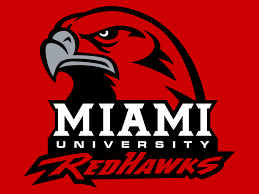 Last season, the Miami (OH) Redhawks posted their seventh losing season in a row. It was 2010 that they last put up a winning record, as they went 12-4. Last year, they were 5-7, finishing third in the MAC East. This year, our 2018 MAC USA East college football betting preview expects the Redhawks to either finish at the 500-mark or win one more game than they lose. One reason has to do with a healthy, strong, and deep O-line. Plus, they welcome back their top five rushers. The eighth-ranked rush attack in the MAC should move up in the rankings. QB Gus Ragland (55.7 COMP%, 19 TDs, 7 TDs) comes back for what could be a big season. That is, if he can stay healthy. Although three of the team's top pass catchers are gone, Miami's most experienced wideout is back, senior James Gardner (47 REC, 19.7 YPC, 11 TDs) Gardener is a major scoring threat. Seniors Alonzo Smith (660 YDs, 4.6 YPA, 2 TDs) and Kenny Young (781 YDs, 5.4 YPA, 6 TDs) are the heart-and-soul of the rush attack.
Defense & Special Teams
The Redhawks had the third-best defense in the MAC, as they allowed 24.1 PPG (3rd MAC, 43rd Nationally) and 367.6 YPG (3rd MAC, 45th Nationally). They were equally tough against the rush and pass. Seven players return to the D, including senior OLB Brad Koenig (103 TKLs, 3 SCKs, 7.5 TFL), who led the club in tackles and tackles for a loss. DT Doug Costin (48 TCKLs, 5 SCKs, 3.5 TFL) was tops in sacks. He also accumulated 10 QBHs and six PBU. Free safety Josh Allen, a senior, notched three picks and broke up four passes. Our 2018 MAC East college football betting preview notes that there's a wealth of talent and experience on this side of the ball, as well as solid depth. On special teams, junior punter Kyle Kramer (40.5 YPP, 28 w/in20) is as sound as can be, while Sam Sloman (35-36 XP, 12-16 FG), also a junior, had a decent season. The Hawks do need to replace Jared Murphy on punt returns.
3. Buffalo Bulls
Offense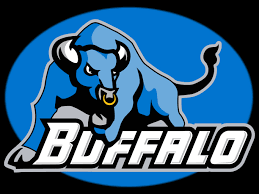 Last season, the Buffalo Bulls mounted a decent pass attack that helped them achieve a 6-6 record. Many of those elements that allowed them to score 28.5 PPG (5th MAC, 63rd Nationally) and throw for 290.8 YPG (1st MAC, 22nd Nationally). The offense's 431.9 total yards per game got them a third-place ranking in the conference and 36th in the nation. Junior QB Tyree Jackson (60.3 COMP%, 12 TDs, 3 INTs) was on target when passing. He was also an effective runner, averaging 4.2 YPA and scoring four times. Johnathan Hawkins, who looked as if he might have a productive 2017, was injured early on and got knocked out of the game for most of the season. He's healthy and will start at RB. Emmanuel Reed (840 YDs, 4.2 YPA, 9 TDs) should see quite a bit of ground attack action too. Four of the team's top receivers return, including Anthony Johnson (76 REC, 17.8 YPC, 14 TDs). According to our 2018 MAC East college football betting preview research, the O-line should be adequate but not spectacular.
Defense & Special Teams
Last season, the Bull D went from 95th in scoring defense to 48th. That's quite an improvement as they held opponents to 24.8 PPG, which was fifth in the MAC. Six starters return to a group that should, once again, be solid. The linebacking unit is the best part of this side of the ball, while the secondary comes to the field with less experience than those who played in 2017. Senior MLB Kahlil Hodge (154 TKLs, 3.0 SCKs, 3.5 TFL) was a top performer. Along with leading the team in tackles, Hodge grabbed two picks and made three QBHs. Senior DE Chick Harris made four sacks and recorded five QBHs, while senior OLB Jordan Collier had 66 tackles, including five TFL. Senior corner Brandon Williams returns having broken up four passes and grabbed two picks.
The special teams look fine on punt and kick returns with K.J. Osborn being the go-to guy on both. Evan Finegan, a sophomore, looks to be a good replacement for Kyle DeWeen. Senior kicker Adam Mitchenson is back after going 30-of-40 in extra points and missing nine-of-24 field goals. The Bulls need improvement in this area.
4. Akron Zips
Offense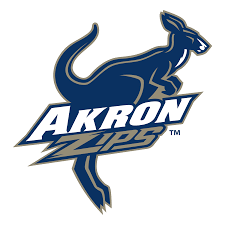 Over the past five seasons, the Akron Zips have been up-and-down. Last year, they posted a 7-7 record. The Zips struggled to score, as they averaged 22.1 PPG (10th MAC, 108th Nationally). Sophomore QB Kato Nelson (50.0 COMP%, 8 TDs, 2 INTs) proved to be a fine leader, as he took the reins partway through last season. Although most of the receiving unit is gone, senior WR Kwadarrius Smith (34 REC, 21.4 YPC, 7 TDs), the team's most prolific pass catcher for 2017, is back. Senior RB Van Edwards (343 YDs, 3.6 YPA, 2 TDs) and junior RB Deltron Sands (173 YDs, 6.9 YPA, 2 TDs) could prove to be a potent one-two combo. Our 2018 MAC East college football betting preview envisions Sands enjoying a breakout season. The running game should be helped by the addition of two junior college players to the frontline.
Defense & Special Teams
The team also had difficulties on defense, as they allowed 28.0 PPG (8th MAC, 73rd Nationally), making them -5.9 PF/PA. Nine starters return to this side of the ball, including 11 of the team's top 12 tacklers. Senior SLB Ulysses Gilbert (141 TKLs, 5 SCKs, 4.5 TFL) is a top performer on defense. Along with topping the Zips in tackles, Gilbert notched three picks, five QBHs, and four PBU. Senior safety Jordan George grabbed five interceptions last season, while senior DE Jamal Davis had 13.5 TFL. This group should show improvement in 2018. Sands and Edwards will handle punt and kick return, while senior Nick Gasser will likely punt and kick.
5. Bowling Green Falcons
Offense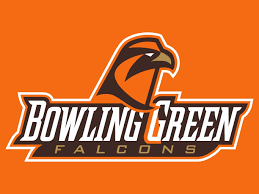 The Bowling Green Falcons have put together some solid winning seasons that include a 10-4 record in 2015. However, in 2016, they posted a 4-8 record and last season the Falcons won two and lost 10. Our 2018 MAC East football betting preview envisions this downward trend reversing a bit, as the team has been improved to a degree. On offense last season, the Falcons averaged 25.3 PPG (8th MAC, 90th Nationally). Sophomore QB Jarret Doege (63.8 COMP%, 12 TDs, 3 INTs) put up some fine numbers in his frosh season. Three of his top four receivers return, including Scott Miller (63 REC, 11.5 YPC, 4 TDs). This is the best unit on this side of the ball. RB Josh Cleveland (793 YDs, 5.4 YPA, 4 TDs) is gone, but sophomore Andrew Claire looks ready to take over. As a freshman, he averaged 6.8 YPA, running for 725 yards and scoring four TDs. The O-line could have more experience, but they do see three starters come back and our 2018 MAC East college football betting preview projects they will perform better than they did in 2017.
Defense & Special Teams
The Falcons really need to improve on defense, as last season they gave up 38.0 PPG (11th MAC, 123rd Nationally) and allowed 506.6 YPG (12th MAC, 126th Nationally). In order to fix the problems on defense, Bowling Green brought in Carl Pelini as coordinator. Since 2003, Pelini has been coaching on the college level with his last two gigs being at Florida Atlantic (HC) and Youngstown State University (DC/LB). Plus, Bowling Green hired various new position coaches. They have some experienced players to work with as five of the team's six leading tacklers return. Included in the group is senior DE David Konowalski (56 TKLs, 3.5 SCKs, 5 TFL, 6 QBHs). He's a tough, aggressive defender who started all 12 games last season. Our 2018 MAC East college football betting preview see the linebacking unit as being athletic and dogged. It includes senior OLB Brandon Harris (92 TKLs, 3.5 TFL, 6 PBU). He's the anchor of that unit. Senior ROV Fred Garth led the Falcons in 2017 with 95 tackles, while senior FS Marcus Milton grabbed three interceptions and broke up six passes while making 60 tackles. The special teams have taken some hits, as they lose their punter, placekicker, and primary kick return specialist. Milton does a solid job of bringing back punts.
6. Kent State Golden Flashes
Offense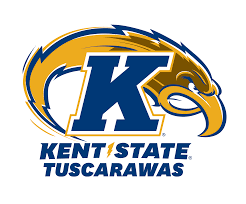 The Kent State Golden Flashes have enjoyed precious few winnings seasons. Since 2000, they have had more wins than losses just once. That was in 2012 when they were 11-3. In 56 years, they have posted nine winning seasons, and the majority of those were in the 1960s. The record for the Golden Flashes in 2017 was typical for this team, as they ended up two wins and 10 losses. Last season, they averaged 12.8 PPG (12th MAC, 129th Nationally). Their pass attack was dismal, while their running game, which averaged 152.5 YPG (6th MAC, 81st Nationally) was fairly effective. New head coach Fred Lewis, a first-timer, comes from the Syracuse Orange. Expect him to utilize an up-tempo game, giving the Flashes more chances to score. Leading rusher sophomore Justin Rankin (490 YDs, 4.0 YPA, 3 TDs) is back. Who will QB this team is unknown but it could be Auburn sophomore transfer Woody Barrett or perhaps returning sophomore signal caller Dustin Crum. Along with being the top rusher, Rankin was also a leading pass catcher last season, as he had 42 receptions, averaging 7.4 YPC. In compiling this 2018 MAC East college football betting preview, we discovered that the Golden Flashes allowed the second-most sacks in the FBS (46) It's hoped that, as they install a new spread formation. the O-line will do better in protecting their QB.
Defense & Special Teams
The D must also gear up for some changes, as they allowed opponents a hefty 35.1 PPG (10th MAC, 112th Nationally). Three of Kent State's top four tacklers are back. Senior ILB Jim Jones (98 TKLs, 6 SCKs, 2 TFL), who was All-MAC in 2017, can certainly bring it. Junior CB Jamal Parker (57 TKLs, 11 PBU, 1 INT) and junior FS Mandela Lawrence-Burke (76 TKLs, 6 TFL, 1 INT) are both premium presences in the secondary. The D-line is thin, but it does see senior NT Kalil Morris, who was ruled academically ineligible last season, return. In addition, junior DE Nick Faulkner, who missed much of last season due to injury, is back. Our 2018 MAC East college football betting preview finds that the best part of the Kent State special teams is the punting unit. Derek Adams, a junior, averaged 43.6 YPP and put 20 of his kicks within the 20.
2018 MAC East Preview
Bowl Projections
Dollar General Bowl: Ohio vs Appalachian State
Quick Lane Bowl: Miami (OH) vs Maryland
Gasparilla Bowl: Buffalo vs UAB
2018 MAC East College Football Betting Preview
Projected Best Bets
Sep 1: Delaware @ Buffalo – We like the Bulls by 10 points.
Sep 8: Howard @ Kent State – Flashes may be given points. Take them either way.
Sep 29: Army East Point @ Buffalo – Bulls at +14 (at least).
Oct 6: Ohio @ Kent State – Bet Bobcats at around -18.
Oct 20: Akron @ Kent State – Take the visitors. We like the Zips at around -9.0.
Oct 30: Kent State @ Bowling Green – Bet the Falcons at -7.0 or less.
Nov 1: Ohio @ Eastern Michigan – We're going with Ohio at -14 or fewer.
Nov 20: Ball State @ Miami (OH) – Home team looks good. Take Redhawks at around -12.
Nov 23: Eastern Michigan @ Kent State – We like the Golden Flashes in this one.
Nov 23: Akron @ Ohio – Wager on Cats at -12.
Make sure that you fully utilize the information in this 2018 MAC East college football betting preview when preparing to wager. To read about the MAC West in 2018 please follow this link. We also have links to every FBS conference.