NCAA Previews
2018 MAC West College Football Preview
NIU as Well as Toledo and Western Michigan Will Compete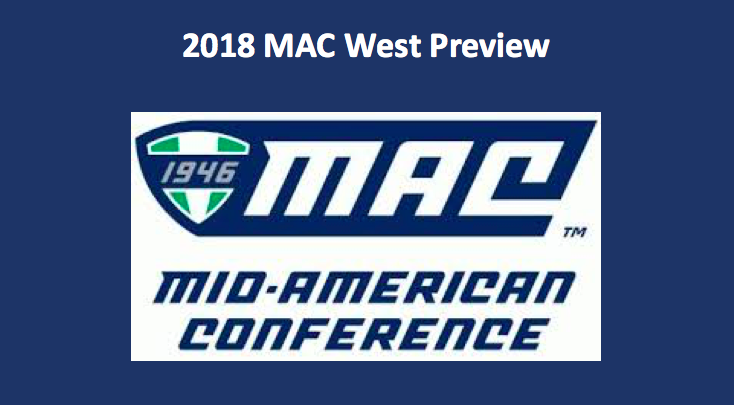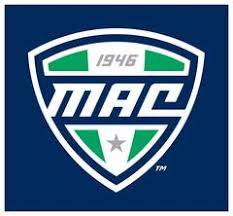 In the West, the Northern Illinois Huskies offer the best offensive and defensive lines in the MAC. Overall, the team has fine depth on both sides of the ball. Our 2018 MAC West college football betting preview likes the Toledo Rockets in terms of their receiving group and special teams. Plus, they have a very good running back situation, which will help make them competitive, The Western Michigan Broncos have some major questions in the linebacking area, but overall their D is strong and their offense looks exceptional in the rush attack area.
The Eastern Michigan Eagles are hoping to get back on track after a disappointing 5-7 season in 2017. We like the Ball State Cardinals rushing game, and they have a solid QB, but the D is questionable. Finally, the Central Michigan Chippewas have some major issues on offense, but do bring a decent defense to the field. After reading our 2018 MAC West college football betting preview, you can get the full picture of the MAC by checking out our East Division football betting preview.
2018 MAC West College Football Betting Preview
Our 2018 MAC West college football betting preview finds that there are three teams that can compete for the top spot in the division. First and foremost, we like the Huskies. Their stellar frontlines should make them tough on either side of the ball. After that, the Rockets and Broncos both bring sound teams into the season. The Eagles need an uptick on both sides of the ball, while the Cardinals require some major changes to have any shot at a winning record. If the Chippewas can find a sound QB and get their defense in order, they could have a good season. Below is our full 2018 MAC West college football betting preview with an analysis of each team.
1. Northern Illinois Huskies
Offense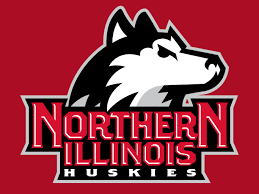 For the past three seasons, the Northern Illinois Huskies have had to deal with a rash of quarterback injuries. Last season's 8-5 mark was better than might have been expected, as NIU ended up depending on freshman QB Marcus Chiders (57.4 COMP%, 15 TDs, 5 INTs). Childers' frosh season led to the signal caller winning the 2017 MAC Freshman of the Year award. It also means, perhaps, this team's QB woes are over. The Huskies averaged 28.9 PPG (4th MAC, 60th Nationally). Their rush attack was especially effective, as they gained 177.8 YPP (4th MAC, 48th Nationally). Childers was part of that charge, as he averaged 3.3 YPA, accumulating 473 yards and five rushing TDs. Although leading running back Jordan Huff is gone, sophomore ball carrier Marcus Jones (350 YDs, 4.2 YPA, 3 TDs) is back. He'll be running behind the best O-line in the conference. The receiving group includes Cincinnati graduate transfer J.J. Pickney and Iowa State transfer Jauan Wesley. Spencer Tears (43 REC, 12.3 YPC, 4 TDs), a junior, is back as the team's top pass catcher from last season. Our 2018 MAC West college football betting preview sees a huge amount of potential in this offense.
Defense & Special Teams
The NIU defense is one of the best around. Although highly productive players like Bobby Jones and Jawaun Johnson, who last season combined for 215 tackles, nine sacks, and 21.5 TFL, are gone, they still have some fine, skilled players. Sophomore DE Sutton Smith (63 TKLs, 14 SCKs, 15.5 TFL) is a major talent. In addition to leading the team in sacks and TFL, he notched eight QBHs and three PBU. The D-line is tops in the league. There's a drop-off with the linebacking unit and secondary, but they should still be effective. MLB Kyle Pugh, who only played four games due to injury, is back and healthy. He'll be the anchor in this group. Safety Mykelti Williams (73 TKLs, 6 PBU, 1 INT) and CB Albert Smalls (44 TKLs, 6 PBU) will set the tone for the D-backs. Special teams see the arrival of Cincinnati graduate transfer PK Andrew Gantz, who's got a 39-50 career record on field goals. Punter Matt Ference, a sophomore, had a fine freshman season, averaging 41.2 YPP and placing 28 with in the 20-yard line. The return game could use improvement.
2. Toledo Rockets
Offense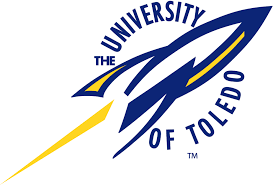 Our 2018 MAC West college football betting preview sees this edition of the Toledo Rockets as having a major issue when it comes to quarterback. No one on the team has any meaningful experience at that position. The competition for starter includes junior Mitchell Guadagni, sophomore Eli Peters, and two true freshmen. The good news is the Rocket's top five receivers come back. That includes junior Diontae Johnson (74 REC, 17.3 YPC, 13 TDs) and senior Jon'Vea Johnson (42 REC, 16.4 YPC, 5 TDs). Although the Rockets lose 1000-plus yard-rusher Terry Swanson, sophomore RB Shakif Seymour (702 YDs, 6.1 YPA, 12 TDs) looks ready to take over. The offensive line loses some important starters, but is still pretty strong. However, our 2018 MAC West college football betting preview finds that they'll have their work cut out for them in protecting an inexperienced QB. Last season, Toledo's offense, which averaged 36.4 PPG (2nd MAC, 16th Nationally) and averaged 483.9 YPG (1st MAC, 14th Nationally), was exceptionally productive.
Defense & Special Teams
Although you can't say that the Rocket defense is a problem, you could say it would help if they could be a bit stingier. In 2017, the D allowed opponents 26.2 PPG (6th MAC, 61st Nationally) and 385.0 YPG (7th MAC, 59th Nationally). This side of the ball loses four of its five top tacklers. That includes Olasunkanmi Adeniyi, who led the team in sacks (8.5), TFL (11.5), and QBHs (9). The D-line will be challenged the most, while the linebacking unit and secondary should be in about the same place as they were last season. Safety Kahlil Robinson, a junior, is a top defender having snatched four picks, broken up four passes, and made 67 tackles last year. All of the key players on special teams return. Diontae Johnson averaged 22.8 YPR on kickoffs and brought one back for a score last season. As a freshman, Baily Flint did well, placing 19 within the 20 and averaging 38.0 YPP. According to our research for this 2018 MAC West college football betting preview, he should improve in 2018. PK Jameson Vest (56-58 XP, 25-30 FG) struggled from between the 30 and 39 but was sound from below the 30 and from between the 40 and 49.
3. Western Michigan Broncos
Offense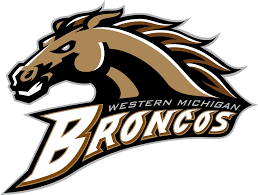 The Broncos were able to mount an aggressive and efficient rush attack last season, but struggled throwing the ball. Once again, the offense looks to be exceptional when it comes to the rush. The O-line includes two All-MAC award winners, while two of the three top rushers return to the backfield. LeVante Bellamy and Jamauri Brogan will get the call to run. Junior Jon Wassink (64,2 COMP%, 14 TDs, 4 INTs), who was 5-3 last season when he broke his collarbone, will command the QB spot. He has a good group of receivers to throw to, including junior wideouts Keishawn Watson (41 REC, 9.1 YPC, 7 TDs) and D'Wayne Eskridge (30 REC, 16.9 YPC, 3 TDs). Second-year head coach Tim Lester will call the plays this year. Our 2018 MAC West college football betting preview creators think this could have a positive effect on the team.
Defense & Special Teams
The defense gave up 29.0 PPG (9th MAC, 81st Nationally). However, they were a bit stingier with yards, as they allowed 378.5 (6th MAC, 55th Nationally). Our 2018 MAC West college football betting finds that the D-line is a major concern for the Broncos. They are, admittedly, a work-in-progress. However, there is a lot of talent upfront. The linebackers are athletic but inexperienced. This could be the weakest unit on this side of the ball. It is composed of an entirely new group of starters. The Western Michigan secondary should be one of the best in the conference. Three-of-four starters are back, including wily CB Sam Beal (26 TKLs, 10 PBU, 2 INTs). The specialists are, for the most part, young and fairly inexperienced. Premium punter Derrick Mitchell, who averaged 42.4 YPP and nailed 33 within the 20, has to be replaced. In his freshman season, Josh Grant was 15-of-23 on field goals. Although he did hit 45-of-46 extra points.
4. Eastern Michigan Eagles
Offense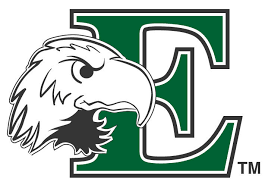 On offense, the Eastern Michigan Eagles feature one of the better rush attacks in the MAC. That's despite the fact that the Eagles averaged just 129.6 YPG (11th MAC, 107th Nationally) last season. But, according to our 2018 MAC West college football betting preview, they look to be improved in 2018, as they see their two top rushers return, an improved O-line, and a rich array of QB talent from which to choose. Senior RBs Ian Eriksen (810 YDs, 4.5 YPA, 8 TDs) and Shaq Vann (520 YDs, 4.6 YPA, 3 TDs) will share the rushing duties. Iowa grad transfer Tyler Wiegers and sophomore Isaac Stiebeling are the top contenders for the QB spot. The receiving group loses four of its best performers. Junior WR Mathew Sexton (26 REC, 13.7 YPC, 2 TDs) returns with the most pass catching experience. The team averaged 26.1 PPG (7th MAC, 82nd Nationally) and were 5-7. They need to score more than that to ensure a winning record.
Defense & Special Teams
The Eagle D was solid in 2017, giving up just 23.3 PPG (2nd MAC, 40th Nationally) and 3623.6 YPG (2nd MAC, 39th Nationally). Seven starters come back for 2018, including five-of-six top tacklers. Junior DE Maxx Crosby (57 TKLs, 11 SCKs, 5,5 TFL, 11 QBHs) and senior DE Jeremiah Harris (45 TKLs, 6.5 SCKs, 6 TFL, 6 QBHs) are skilled, tenacious, and talented. The Eagle's defensive line is one of the best in the MAC. LB Kyle Rachwal (67 TKLs, 1.5 SCKs, 5 TFL) anchors that unit, while the secondary includes a boatload of experience. CB Ross Williams (25 TKLs, 7 PBU, 0 INTs) and FS Brody Hoying (78 TKLs, 2 PBU, 2 INTs) anchor that group. In researching this 2018 MAC West college football betting preview, we project that the special team punt and kick return units need some work. Sophomore punter Jake Julien (42.6 YPP, 8 w/in20) had a good first season. Junior PK Paulie Fricano (34-36 XP, 15-21 FG) could hit from the 46 or closer, but missed some big field goals.
5. Ball State Cardinals
Offense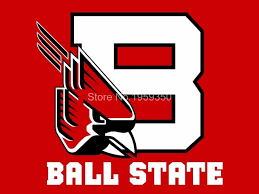 The Cardinals of Ball State scored a mere 17.9 PPG (11th MAC, 122nd Nationally) in 2017. They managed just 10 TDs in Mid-American Conference play and lost every league contest by a minimum of 16 points. The 2-10 Cardinals beat UAB and Tennessee Tech and that was it, finishing last in the MAC West. Things are looking a little better for this team, as they see nine players return on offense. They will feature one of the more dynamic rush attacks in the conference, as sophomore Caleb Huntley (1,003 YDs, 4.8 YPA, 3 TDs) returns after a fine frosh season. Even better, starting running back James Gilbert returns after missing most of last season with ligament tear in his right thumb. Plus, junior Malik Dunner (440 YDs, 5.9 YPA, 8 TDs) is ready to go.
The O-line, according to our research for our 2018 MAC West college football betting preview, should be of some help, as they look healthier and deeper than they did in 2017. Junior QB Riley Neal (67.7 COMP%, 6 TDs, 3 INTs), who played just the first three games of the season and was then out with right knee fracture, is healed and healthy. Although they are not the best unit on this side of the ball, the entire receiving group is back, including sophomore TE Nolan Given. He caught four TD passes last season. Also on board is sophomore WR Justin Hall. Hall accumulated 78 receptions for 801 yards and three scores. Our 2018 MAC West football betting preview analysts think that this offense could certainly be more productive that last year's.
Defense & Special Teams
In 2017, the Ball State defense allowed opponents a whopping 40.7 PPG (12th MAC, 125th Nationally). Consequently, making it virtually impossible for this team to compete with any club in the division. Second-year defensive coordinator David Elson will switch from a 4-3 configuration to a 3-4 look in 2018. The top three tacklers are back, including the leading bring-down guy ILB Jacob White (73 TKLs, 3 SCKs, 2 TFL). Anthony Winbush, who led the team with 11.5 sacks, 5.5 TFL, and six QBHs, is gone. But this side of the ball is still in better shape than they were last year. This defense has experience and some decent depth. Senior corner Josh Miller (37 TKLs, 13 PBU, 1 INT) will lead the secondary. Our In addition, our 2018 MAC West football betting preview acknowledges that the D-line is the biggest concern on this team. The special team units include third-team All-MAC kick returner Dunner, who last season ran one back for a score and averaged 24.4 YPR. Corey Lacanaria did a fine job on punt bring backs, averaging 14.8 YPR. As a freshman last season, punter Nathan Snyder averaged 37.3 YPP and put a dozen within the 20. Kicker Morgan Hagee, now a senior, struggled in 2017, as he was 9-of-16 on field goals.
6. Central Michigan Chippewas
Offense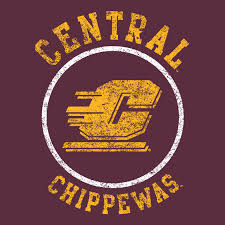 Last year, the Central Michigan Chippewas were 8-5, a solid improvement from 2016 when they went 6-7. They scored 28.5 PPG (6th MAC, 63rd Nationally) and accumulated 389.8 YPG (4th MAC, 77th Nationally). But this team returns only four on offense. This year, our team creating the 2018 MAC West College Football Betting Preview finds that the Chippewas have issues on the O-line, in the QB spot, and on the receiving unit. Sophomore QB Tony Poljan, who's had little experience, will probably start. Poljan can run, and that may become the focus of this offense. Of the top five receivers from 2017, only one returns. That is Jonathan Ward, the team's top running back, who grabbed 48 passes and averaged 9.8 YPC while scoring three TDs. Ward's rushing stats include 10 TDs, 1,000-plus yards, and an average of 5.7 yards per carry.
Defense & Special Teams
Our 2018 MAC West college football betting preview acknowledges that the Central Michigan defense was not bad in 2017. But they left precious little room for the offense, as they allowed 27.5 PPG (7th MAC, 71st Nationally). The line and linebackers look solid for 2018, while the secondary could have some holes in it. Junior corner Sean Bunting (49 TKLs, 5 PBU, 5 INTs) is a solid defender and the lynchpin amongst the deep backs. Senior LBs Alex Briones (83 TKLs, 3 SCKs, 5.5 TFL, 3 INTs) and Malik Fountain (89 TKLs, 2.5 TFL, 2 PBU) are aggressive enforcers. Senior DT Nathan Brisson-Fast (36 TKLs, 5.5 SCKs, 3 TFL) is fast off the ball, while junior DE Mike Danna (54 TKLs, 4 SCKs, 4.5 TFL, 5 QBHs) could have a breakout season. These guys should put a lot of pressure on quarterbacks and be able to stuff the run.
The special teams include junior kick returner Jerrod Davis, a big-time threat on returns. He brought one back for a TD and averaged 26.6 YPR. Senior punter Jack Shelton (43.4 YPP, 23 w/in 20) has a strong and accurate leg. Our 2018 MAC West college football betting preview notes that PK Michael Armstrong (45-46 XP, 7-11 FG) doesn't have much range.
2018 MAC West Preview
Bowl Projections
Camellia Bowl: Northern Illinois vs Troy
Bahamas Bowl: Western Michigan vs Louisiana Tech
Famous Idaho Potato Bowl: Wyoming vs Toledo
2018 MAC West College Football Betting Preview
Projected Best Bets
Aug 30: Central Conn State @ Ball State – Cardinals enjoy a good home opener with a win.
Aug 31: Monmouth @ Western Michigan – Eagles by about 20.
Sep 15: Delaware State @ Western Michigan – Broncos win by about 18 points.
Sep 22: Maine @ Central Michigan – We take the Chippewas by 10.
Oct 6: Bowling Green @ Toledo – Rockets win by 14 or so.
Oct 13: Ohio @ Northern Illinois – Ohio wins a close one. If they're favored by more than seven, forget this one.
Oct 20: Western Michigan @ Central Michigan – We like the Broncos by 15 points.
Nov 13: Western Michigan @ Ball State – Bet the Broncos at -30 points.
Nov 15: Toledo @ Kent State – Golden Flashes will struggle. Go with the Rockets by 15.
Nov 20: Ball State @ Miami (OH) – The Redhawks win by two TDs.
Use this 2018 MAC West college football betting preview to give yourself an added edge this season. To get the complete picture of this conference, see our 2018 MAC East Football Betting Preview. If you'd like to read about another conference, then visit our league hub.