NCAA Previews
2018-19 Clemson Tigers Basketball Analysis
A Second Straight NCAA Tourney Looks Likely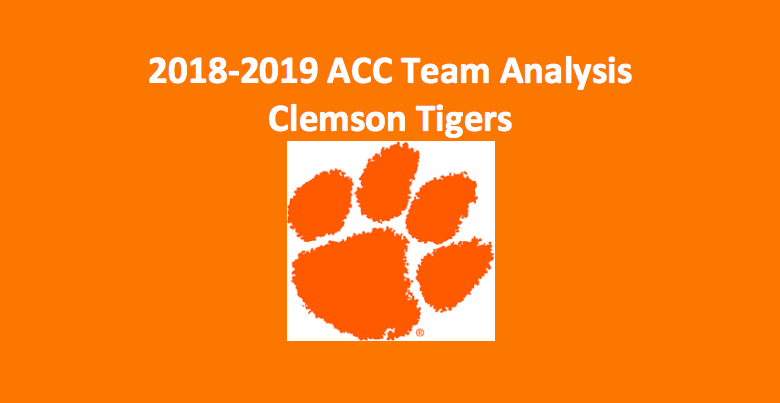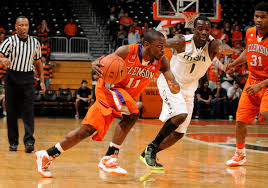 As of late, the Clemson Tigers (25-10 Overall, 11-7 ACC) have not been noted for their NCAA Tournament appearances. They did make it to the tourney last season. The last time they were at the Big Dance prior to that appearance was in 2011 season. That tournament marked their fourth NCAA appearance in as many years. In those four years, they never went deeper than the second round. Thus, last year's Sweet 16 game, where they were eliminated by Kansas 80-76, was certainly a pleasant surprise. This year our 2018-19 Clemson Tigers basketball preview sees this team as once again earning a berth at the Big Dance.
Frontcourt
Forward Elijah Thomas (10.7 PPG, 8.1 RPG, 56.0 FG%) returns for his senior year, and that is certainly good news. Sophomore forward Aamir Simms (4.0 PPG, 3.2 RPG, 47.3 FG%) comes to this season with quite a bit of solid experience due to his having to take the place of star Donte Grantham. After blowing out his knee, Grantham was lost halfway through the season. Also available in front is junior transfer from Oral Roberts Javan White. White, who averaged 10.2 PPG and nine rebounds per game, could be a major contributor.
Backcourt
If the Tigers look solid in the frontcourt, they look even more impressive when it comes to the backend. The versatile and quick Marquise Reed (15.8 PPG, 4.7 RPG, 3.3 APG), who led the team in scoring, is adept at stretching opponent defenses and clearing the way for others. Another senior, Shelton Mitchell (12.2 PPG, 3.0 RPG, 3.6 APG) is an able set-up man and the team's best three-point shooter with a 36.8% success rate. Along with this duo, there are some sound and experienced players returning who will play important supporting roles.
2018-19 Clemson Tigers Basketball Preview – Final Word
Our 2018-19 Clemson Tigers basketball preview finds that coach Brad Brownell certainly has a very fine group of upperclassmen returning. Once again, as they were last season, this Clemson team should do well. But in 2017-18, they were a surprise. This season teams will be ready for them. We expect that they won't secure as many wins as they did last year, nor will they go as deep as they did in the tournament. Still, the Tigers should be back to the Big Dance for a second time in a row. They did have the tird-ranked defense in the ACC and were second in free throw percentage.
ACC News and Updates