NCAA Previews
2018-19 Notre Dame Fighting Irish Basketball Analysis
With so Many Starters Gone, the Irish will Rely on Freshmen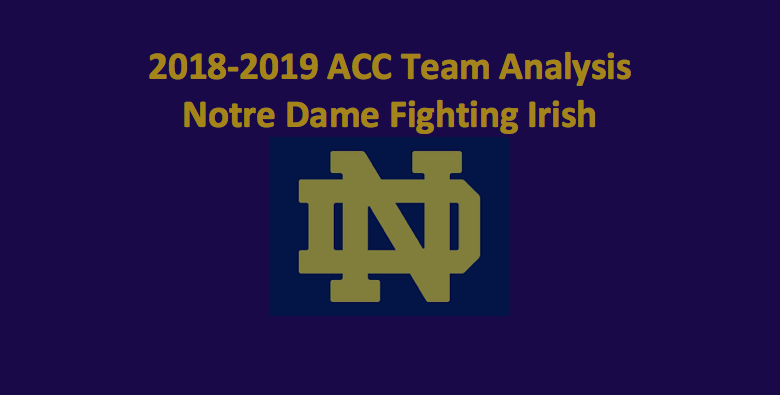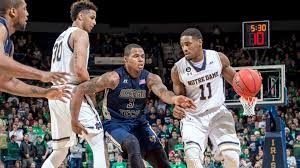 With the loss of major contributors, head coach Mike Brey has to rebuild this Notre Dame Fighting Irish (25-15 Overall, 8-10 ACC) team. If he can do so effectively, our 2018-19 Notre Dame Fighting Irish basketball preview envisions the Irish making it back to the NCAA Tournament after a one-year absence. In that year, they attended the NIT breaking a string of NCAA appearances that went from 2015 to 2017. In the NIT last year, they lost to Penn State in round two 73-63. To get back to the Big Dance, a few variables definitely have to go the right way for this team.
Frontcourt
The paint is questionable for the Irish. Junior forwards John Mooney (5.6 PPG, 3.9 RPG, 48 FG%)and Elijah Burns (2.3 PPG, 2.3 RPG, 40.7 FG%) will be asked to step up. But it's unknown if either is up to the task. Two new players look promising, as junior transfer from Connecticut Juwan Durham and freshman Nate Laszewski join the club. Durham brings some impressive defensive skills to the court, while Laszewski has the potential to be a major point scorer.
Backcourt
Guard T.J. Gibbs (15.3 PPG, 3.0 APG, 41.1 FG%), a junior, is perhaps the best player on this squad. Gibbs is a 40% three-point shooter and is a consistent double-digit scorer. Guard Rex Pflueger (8.0 PPG, 4.3 RPG, 3.2 APG) offered solid contributions last season. But he needs to improve his 35.8 FG% and 31.7 three-point percentage. Various freshman who have excellent shooting chops will be put into service.
2018-19 Notre Dame Fighting Irish Basketball Preview – Final Word
Overall, this is a young team. The Irish will need the new guys to learn and develop quickly. At the same time, those skilled vets who are returning have to step up their game. Our 2018-19 Notre Dame Fighting Irish basketball preview envisions this team certainly having the talent to compete. On what level is yet to be determined.
ACC News and Updates