NCAA Previews
2018-2019 Tennessee Volunteers Basketball Analysis
Vols Will Be at the Top of the SEC Again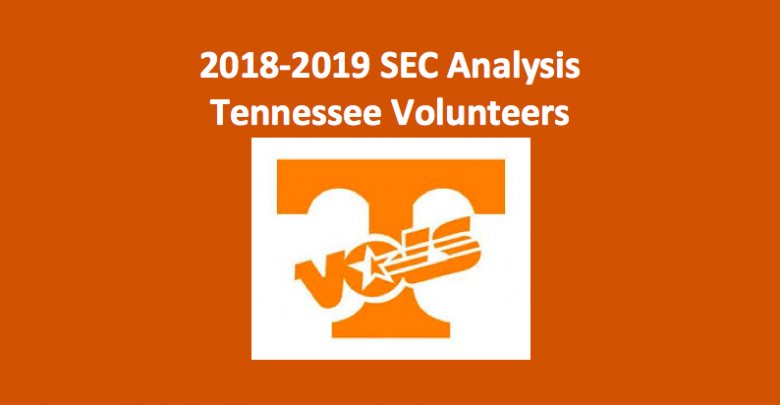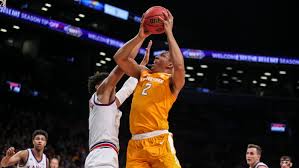 The Tennessee Volunteers (26-9 Overall, 13-5 SEC) surprised a lot of people last season. Head coach Rick Barnes' team had been picked to finish in the lower fourth of the SEC and to missc the NCAA Tournament as well as the NIT. Instead, they tied for first and got an invitation to the Big Dance. It was their first visit since 2014 when they made it to the Sweet 16. The Vols were beat by the upstart Loyola-Chicago 63-62 in the second round. But it was clear after last season that this is a team that possesses some very fine defensive weapons and promising offensive qualities. Our 2018-19 Tennessee Volunteers basketball preview likes this veteran team very much.
Frontcourt
Junior forward Grant Williams (15.2 PPG, 6.0 RPG, 47.3 3PT%), the current SEC Player of the Year, is the guy in the paint. He led the team in points and was second in rebounds. But Williams is often double-teamed, and although he can play through some of those situations, other times he needs help. When that happens, senior Admiral Schofield (13.9 PPG, 6.4 RPG, 44.7 FG%) becomes the go-to guy. Along with having inside scoring skills, Schofield also has the ability to knock it in from downtown. Front man Kyle Alexander (5.6 PPG, 5.6 RPG, 68.1 FG%), a senior, is a solid shooter and can hit from just about anywhere. His bulky six-foot-11 frame makes him a force when defending around the rim. Two incoming freshman forwards look good.
Backcourt
Last season, the backcourt was in and out of games. At times, they were present and working hard, at other times, they seemed to check out. Barnes needs consistency from his guards, especially junior Jordan Bone (7.3 PPG, 3.5 APG, 39.1 FG%). Bone and Lamont Turner (10.9 PPG, 3.2 RPG, 39.9 FG%), another junior, are the designated starters. Junior Jordan Bowden (9.1 PPG, 3.6 RPG, 39.4 FG%) is sure to be part of the mix too. Each member of the trio completes threes at a rate of approximately 40%. There's some depth on offense and defense.
2018-19 Tennessee Volunteers Basketball Preview – Final Word
This is a team with a solid defense and a frontcourt that can bang and score. Tennessee needs more consistent play from the point, and the players have to make sure they in no way become complacent. Our 2018-19 Tennessee Volunteers basketball preview projects this team to be one of the top three in the SEC. They'll go into March Madness with a lot of promise and the ability to make it to the Elite Eight. If they do get that far, the Vols could find themselves on the cusp of a national title.
SEC News and Updates