NCAA Previews
2018-2019 Stanford Cardinal Basketball Analysis
Stanford Cardinal Team Drought Continues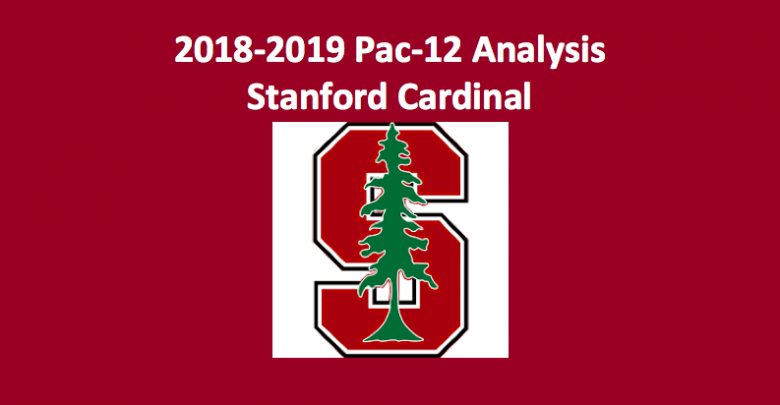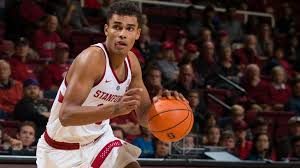 For 13 out of 14 seasons dating back to 1995, the Stanford Cardinal (19016 Overall, 11-7 Pac-12) made it to the NCAA tourney. But in the past 10 years, they have earned a berth just once. That was in 2014 when they made it to the Sweet 16. Last season, the Cardinal went to the NIT. There they met and were defeated by Oklahoma State 71-65. Our 2018-19 Stanford Cardinal basketball preview sees this team as getting another NIT bid. Then again, if they get a few bounces to go their way, Stanford could get back to the Big Dance.
Frontcourt
KZ Okpala (10.0 PPG, 3.7 RPG, 39.3 FG%), now a sophomore, is expected to show improvement after a first season that saw him play in 23 of the team's 35 games. He had some shining moments, including four games where he contributed 20-plus points. But he needs to better both his field goal percentage (39.3 ) and his three-point success rate of 22.6%. There's a lot of potential here. Speaking of potential, at 6'9" and 225 pounds the versatile and athletic Oscar da Silva (6.2 PPG, 4.7 RPG, 51.7 FG%) looks as if he has a lot to offer. In his first season, da Silva was successful on 55.8% of his three-point attempts. Josh Sharma (3.5 PPG, 2.3 RPG, 54.5 FG%), a seven-foot center entering his senior year, needs to be more consistent if he's going to finally earn a starting role. .
Backcourt
With guard Dorian Pickens and hos 15.1 PPG gone, the Cardinal will need even more production from sophomore point guard Daejon Davis (10.7 PPG, 4.8 APG, 47.0 FG%). In his initial season, Davis hit 40.3% from the arc and beyond and grabbed 4.4 RPG. Although as a freshman he proved he can come through in the clutch, he also made sloppy ball handling mistakes. Junior guard Marcus Sheffield, who missed the entire 2017-18 season with a foot injury, showed potential in his first season. But he also had issues with consistency. Top-75 recruit Cormac Ryan enters his freshman season as a highly touted shooter.
2018-19 Stanford Cardinal Basketball Preview – Final Word
Head coach Jerod Haase thought his Cardinal team would be stable this season. But then forward Reid Travis, a two-time all-conference pick, decided to become a grad transfer and went to Kentucky. Travis averaged 19.5 PPG and 8.7 RPG. He will be missed. But Haase is optimistic about his trio of sophomores. If they do mature, this team could make it back to the NCAA Tournament. Our 2018-19 Stanford Cardinal basketball preview finds that, at minimum, Stanford will play in the NIT.
Pac-12 News and Updates