NCAA Previews
2018-2019 Auburn Tigers Basketball Analysis
Are Tigers the SEC's Top Team Again?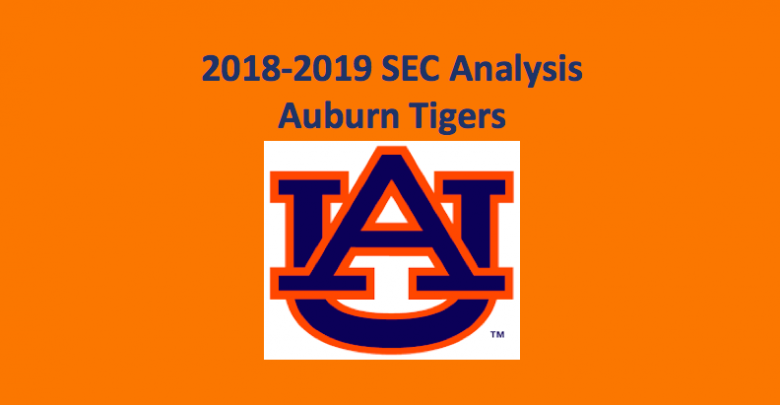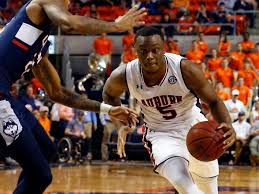 It's been a trek for the Auburn Tigers (26-8 Overall, 13-5 SEC) as last season they finished atop the SEC and made it to the NCAA Tournament for the first time since 2003. At last season's Big Dance, the Tigers fell in the second round. They were taken out by that other Tigers team, Clemson, 84-63. In four seasons as Auburn's head coach, Bruce Pearl has built a contender. Our 2018-19 Auburn Tigers basketball preview anticipates this team as being very competitive within the conference and nationally. We expect the Tigers, who are one of the most experienced clubs in the SEC, to be back in the NCAA Tournament, and we project them to get to the Sweet 16.
Frontcourt
At 6'11", center Austin Wiley, a junior who was ruled ineligible last year, should be a major factor. Wiley is a major physical presence who ably works both ends of the court. Another team member who did not play last season, Danjel Purifoy, returns. In 2016-17, he led Auburn in three-point conversions. Last season, his first, Chuma Okeke (7.5 PPG, 5.8 RPG, 45.8 FG%) was second on the team in rebounds and fifth in scoring. Junior Anfernee McLemore (7.4 PPG, 5.3 APG, 53.2 FG%) returns as both an offensive and defensive force. He was the SEC's top shot blocker last season, making 2.7 BPG. In addition, there's depth in the paint.
Backcourt
Senior Bryce Brown (15.9 PPG, 2.0 RPG, 40.1 FG%), who was All-SEC last years, returns to anchor backcourt shooting duties. Brown, who led the conference with 107 three-point conversions, ably utilizes Auburn's up-tempo game to find open shots. Point guard will be occupied by speedy junior Jared Harper (13.2 PPG, 5.4 APG, 36.0 FG%). Harper is a top-notch playmaker who excels at both sides of the court. Senior Malik Dunbar (5.4 PPG, 2.4 RPG, 41.9 FG%) is a reliable and versatile swing, while the addition of VCU transfer Samir Doughty and junior college transfer J'Von McCormick offers this group some additional weapons.
2018-19 Auburn Tigers Basketball Preview – Final Word
The Tigers have not had back-to-back 20-win seasons since 2000. Our 2018-19 Auburn Tigers basketball preview notes that this could be the year that they once again achieve that goal. This is a very deep and seasoned team. Once again, they will be in the mix for the top spot in the conference and should be a force during March Madness. Their three-point prowess and up-tempo game makes them especially dangerous. The edition of the Auburn Tigers should be exciting, fun, and successful.
SEC News and Updates