NCAA Previews
#25 Utah Utes Preview
Will the Utes Become a Major Player in College Football in 2017?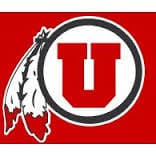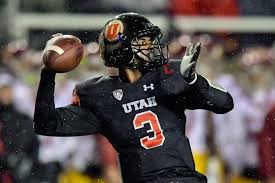 The Utah Utes, coached by Kyle Whittingham (104-50 Overall, 10-1 Bowl Record) for the past dozen years, are always in the mix in the Pac-12. It's true in the Pac-12 South that USC gets more attention but the fact is Utah fields the division's most consistent team. Our 2017 Utah Utes college football preview expects them to have another winning season and compete for top spot in their division.
Offense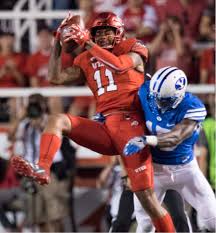 The offense has to replace RB Joe Williams. In 2016, his senior year, he rushed for 1,400-plus yards, scored 10 times, and averaged 6.7 YPA. Certainly Zack Moss and Armand Shyne are candidates for starting running back. Moss ran the ball 84 times in 2016, averaging 4.5 YPA, while Shyne carried the ball 78 times, averaging 4.8 YPA.
QB Troy Williams, who passed for over 2,700 yards, completing 53.1% of his passes, and hitting for 15 TDs while tossing eight picks, will start. On 39 runs he averaged 5.0 YPA. Williams is a good clutch player and solid leader. The Utes are expanding the passing game and in doing so brought in Troy Taylor from Eastern Washington as offensive coordinator. He'll be opening up the field a lot more.
The receiving group that hopes to benefit from a newly energized air attack includes Raelon Singleton, Siaosi Wilson, and Tyrone Smith. The trio caught seven touchdown passes in 2016 with Singleton, a returning junior, grabbing four, while making 27 catches and averaging 17.2 YPC. The O-line has one returning starter and will be a work-in-progress. That returning starter, senior right tackle Salesi Uhatafe, is a premium player. Plus, the new front men are all big and physical.
Defense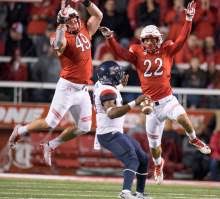 In 2016, the Utes posted a sound run defense (22nd), but the team's pass D (101st) was wanting. They led the Pac-12 in run defense and sacks, with 43, and they were second in interceptions with 18. The frontline is back, and that's certainly good news, but the loss of Hunter Dimick (14.5 Sacks, 5.5 TFL) will hurt. Chase Hansen, strong safety, is back. Last season, he had 90 tackles, 6.5 TFL, 2 QBH and 3 INTs. But the rest of the secondary is new. There is plenty of talent and competition to fill the needed roles. Plus, the Utes always put a fine defense on the field.
Special Teams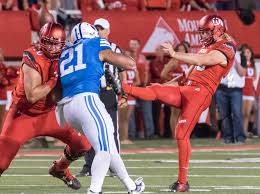 Utah has one of the best punters in college football, Mitch Wishnowsky. The Ray Guy Award-winner averaged 47.7 YPP, netted 44.6 YPP, and 34 of his 64 kicks were within the 20-yard line. The Utes reliable and record-setting placekicker Andy Phillips is gone. True freshman Chayden Johnston looks to take on that job. Run backs will likely be handled by Kyle Fulks who averaged 27.7 yards per return.
2017 Utah Utes College Football Preview: Final Word
The assessment of our 2017 Utah Utes college football preview is that this team has to deal with a tough schedule. It includes an away game versus long-time, bitter rival BYU (Sep. 9), a home game with Stanford (Oct 7), which should be very physical, and a home contest with UCLA (Oct 21). Note on that last game, starting in 2013 when these two teams began meeting, the home team has gone 0-4. The week prior to that game Utah must travel to California to play USC. The home team has won each of those last four meetings. The other major contest comes when Utah travels to meet powerhouse Washington (Nov 18), a team the Utes came close to upsetting last season. In 2017, Utah will be close to having a breakthrough season, but probably won't quite do it.
Top Three Takeaways
Offensive line needs to gel quickly
Defense looks good again but there are holes in secondary
Seasoned QB Troy Williams and new pass attack may be an ideal marriage


2017 Utah Utes College Football Preview Projection: Record 8-4 Overall/ 5-4 Pac-12; Finish: 3rd Pac-12 South