NCAA Previews
2018-19 St. John's Red Storm Basketball Analysis
Orange Look Ready to Compete Again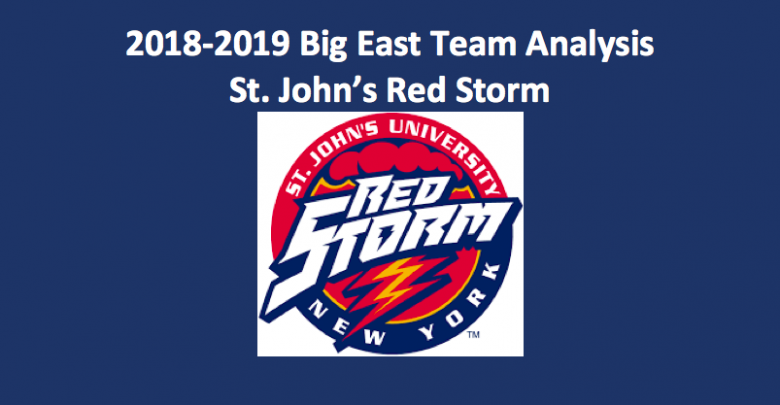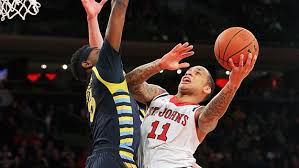 Since 1999, the St. John's Red Storm (16-17 Overall, 4-14 Big East) have been to just four NCAA Tournaments. Their last appearance was in 2015 when they were one and done. The last three seasons, they have not made a NIT appearance either. But our 2018-19 St. John's Red Storm basketball preview finds that this year there may be hope.
Head coach Chris Mullin comes to his fourth season at the Red Storm helm with a strong group of returning players. He also has some fine, experienced transfers and talented recruits. With a little bit of good fortune, this could be a winning Big East team.
Frontcourt
The Red Storm had a tough time rebounding last season. The team's rebounding margin (minus 5.9) and total rebounds per game (46.1) were both last in the Big East. St. John's will look to senior forward Marvin Clark II (12.5 PPG, 4.7 RPG, 45.8 FG%) to step up. It's thought that the former Michigan State Spartan, who has a sound junior season for the Red Storm, has more in his tank. South Carolina transfer Sedee Keita, who is 6'9" and 240 ppounds, should help in this area. Also, two freshmen forwards, Marcellus Earlington and Josh Roberts, could controibute immediately.
Backcourt
Sophomore guard Shamorie Ponds (21.6 PPG, 5.0 RPG, 4.7 APG) is a versatile player who hits field goals at a 42% rate. Along with being a top-notch scorer, he's also a fine playmaker and assist-man. If Auburn transfer Mustapha Heron is given the nod by the NBA, the Red Storm backcourt could be lights out. As a sophomore for the Tigers, he averaged 16.4 PPG and 5.3 RPG. Last year, in his initial season with St. John's, after transferring from Arizona, Justin Simon proved to be a major difference-maker. He averaged 12.1 PPG, 5.1 APG, and 7.1 RPG, while connecting on 47.1% of his field goals and 41.7% of his threes.
2018-19 St. John's Red Storm Basketball Preview – Final Word
With Ponds returning, there is optimism. If Heron is allowed to play, this team could be exceptionally competitive. Either way, the Red Storm look to be deeper and more talented than they have in years. Our 2018-19 St. John's Red Storm basketball preview projects this team to have a real shot at getting back to the Big Dance. With improved rebounding, better overall offense, and a tough defense, things are looking up for the Red Storm. However, if they do get to the Tournament, don't expect them to go very deep into March Madness.
Big East News and Updates