NCAA Previews
#17 UCF Knights Preview 2019
AAC Knights Only Group of Five in Top 25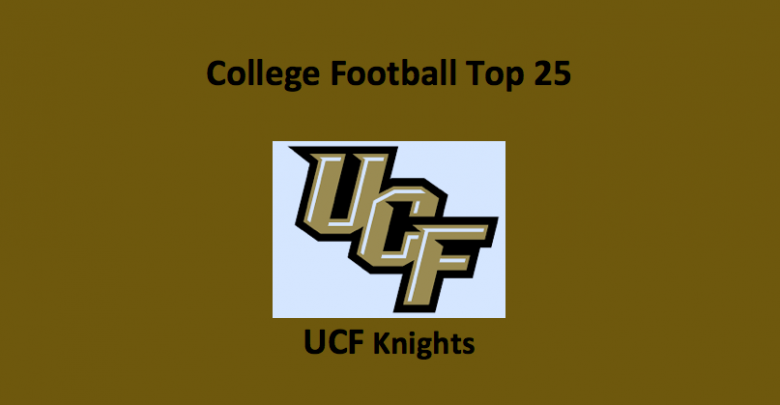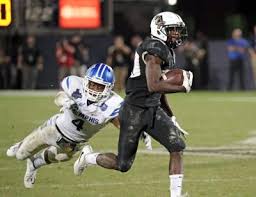 Our UCF Knights Preview 2019 finds that this team should score double-digit wins. In developing this UCF Knights preview, we note that after their 2015 season where they were 0-12 and 2016 when they went 6-7, that over the past two years this team is 25-1. That one loss occurred last year when they were beaten by LSU in the Fiesta Bowl 32-40. To get to the Fiesta Bowl, UCF ran the table in the regular season, winning the AAC East, and then beat Memphis in the AAC Championship game 58-41.
On offense last season, the Knights' rush attack ranked eight, averaging 265.2 YPG. Their passing attack tied for 36th in the nation, averaging 257.5 YPG. Total offensive yards came in at 522.7 YPG (5th), while their 43.2 PPG ranked sixth. The defense held teams to 22,7 PPG (36th). The 50th ranked UCF pass defense allowed 211.4 YPG, while the 117th ranked ground D gave up 222.3 YPG. The defense ranked 95th in total yardage allowed (433.7 YPG).
UCF Knights Preview 2019 – Offense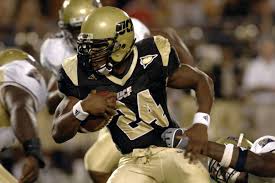 The big question for the Irish is who will quarterback this season? UCF could use Notre Dame transfer Brandon Wimbush (52.9 COMP%, 4 TDs, 5 INTs), as starting QB McKenzie Milton (59.2 COMP%, 25 TDs, 6 INTs) needs time to recover from a knee injury. Wimbush is noted for his rushing ability and passing skills. With the Irish, he averaged 3.6 yards per rush. Three-of-four top receivers return. WR Gabriel Davis (57 REC, 15.4 AVG, 7 TDs), the team's top pass catcher last season, is back. Wideout Tre Nixon (40 REC, 14.1 AVG, 4 TDs) is another scoring threat. Both RBs Adrian Killins (715 YDs, 4.9 AVG, 4 TDs) and Greg McCrea (1,182 YDs, 8.9 AVG, 10 TDs) have dual-threat potential. In 2018, Killins caught 19 passes, averaging 19.8 YPC and scoring four times. McCrea took in eight passing and averaged 14.5 YPC while scoring once. UCF has the best offensive line in the AAC.
Defense and Special Teams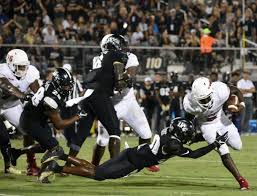 Our UCF Knights Preview 2019 observes that the D-line must deal with some major losses; all but one starter returns. However, the Knights do gain two graduate transfers, Virginia Tech's Cam Goode and Vanderbilt's Jalen Pickney. Both are huge additions, as is the return of second team AAC DE Brendon Hayes (44 TKLs, 3 SCKs, 8 TFL). Senior Nate Evans (99 TKLs, 2.5 SCKs, 7.5 TFL) anchors what is a sound linebacking group. Look for sophomore MLB Eriq Gil38 TKLs, 5 TFL, 2 QBHs) to step up. Virginia Tech transfer Aundre Kerney joins the unit, adding depth and experience. The UCF D-backs are the best in the AAC. Standout corners, Nevelle Clarke (45 TKLs, 14 PBU, 2 INTs) and Brandon Moore (43 TKLs, 10 PBU, 1 INT), return. Free safety Richie Grant (109 TKLs, 3 PBU, 6 INTs) also returns. In 2018, Grant led UCF in tackles and picks.
On special teams, both punt and kick runbacks look sound, as Otis Anderson (15 RT, 11.0 AVG, 0 TDs) brings back punts and Killins (14 RT, 21.9 AVG, 0 TDs) kickoffs. The kicking situation is a concern due to the loss of two fine players, punter Mac Loudermilk (47 Punts, 43.4 AVG, 16 In20) and kicker Matthew Wright (74-74 XP, 12-14 FG). Senior Dylan Barnas, who did not play last season, will try to replace both.
Coaching and Recruitment
Josh Heupel (12-1 UCF and Overall) had a solid first season at the helm. Huepel, who was the 2000 Heisman Trophy runner up, came to the Knights after 12 years as a college OC and/or QB coach. Along with being the UCF head coach, Huepel also runs the offense. Randy Shannon, who is also in his second season with the Knights, is DC. Since 2007, Shannon has been a head coach, linebacker coach, and defensive coordinator at four different schools. UCF welcomes 22 new players and has the top freshman class in the AAC. As it is with all teams in the conference, the 22 are all three-star recruits.
UCF Knights Preview 2019 – Final Word
Our UCF Knights Preview 2019 does like this team's offense a lot, and we find their defense has overall improved. However, the linebacking unit is a concern, as is the kicking and punting games. On September 24, the Knights play Stanford at home, and then the following week it's Pittsburgh away. These will be major tests. Two big conference games are Cincinnati away on October 4 and USF on November 29 at home. Those two contests could determine whether or not the Knights take the AAC East.
Click here to go back to AAC East
Click here to go back to NCAAF Hub