NCAA Previews
2018-19 Ole Miss Rebels Basketball Analysis
New Coach and Many Challenges Define This Team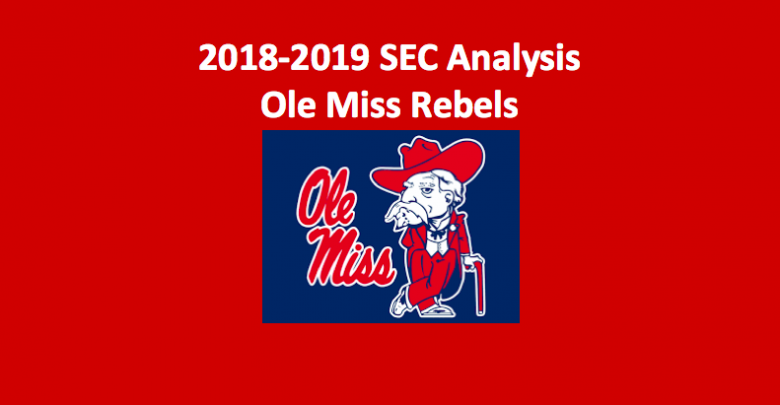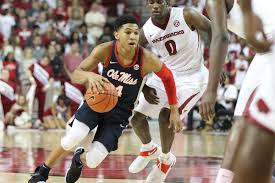 In 16 years at the helm of Middle Tennessee, head coach Kermit Davis won two dozen games or more six times. Davis takes over the coaching duties for the Ole Miss Rebels (12-20 Overall, 5-13 SEC), which means there will be a lot of reshaping and reconfiguring. Our 2018-19 Ole Miss Rebels basketball preview sees this basketball team as finding its way and struggling this season.
Davis takes over a team that has been to the Big Dance and NIT once each time in the last five years. The last time the Rebels went to the NCAA Tournament was 2015 and the last time they got to the National Invitational Tournament was 2017.
Frontcourt
This team was in need of a stretch-4 and it looks like coach Davis has got commitments from two. Freshmen Blake Hinson and K.J. Buffen look promising. Hinson, a four-star prospect who has a penchant for scoring, will be on the court from day one. Bruce Stevens (10.8 PPG, 5.3 RPG, 51.5 FG%), a 6'8" senior forward, offers solid back-to-basket scoring. He has double-double capabilities. Seven-foot center Dominik Olejniczak (4.3 PPG, 2.6 RPG, 53.1 FG%), a junior, has to be more productive and consistent.
Backcourt
The guards on this team are experienced and include senior Terence Davis (13.8 PPG, 6.2 RPG, 40.7 FG%). Davis has a decent outside shit, but he can also take it to the basket. Davis led the Rebels in points last season and was the SEC's leading rebounding guard. Also in back is junior Breein Tyree (10.8 PPG, 2.8 APG, 39.4 FG%) and sophomore Devontae Schuler (6.0 PPG, 2.7 RPG, 35.2 FG%). Tyree is a good shooter with solid ball-handling skills while Schuler can score points and defend. Freshman swing Luis Rodriguez comes to this team with a reputation for possessing an impeccable work ethic. Franco Miller, also a frosh, comes to the team with some impressive scoring stats.
2018-19 Ole Miss Rebels Basketball Preview – Final Word
Our 2018-19 Ole Miss Rebels basketball preview sees this basketball team as being in a major rebuilding mode. We don't expect them to get an invite to even the NIT. In fact, we project them to be last in the SEC. But in a year or perhaps two or three, Mississippi could be a competitive program. The fact is Davis is a solid coach who can make things happen. Once his players have more experience and are able to gel, they will be ready to win consistently.
SEC News and Updates