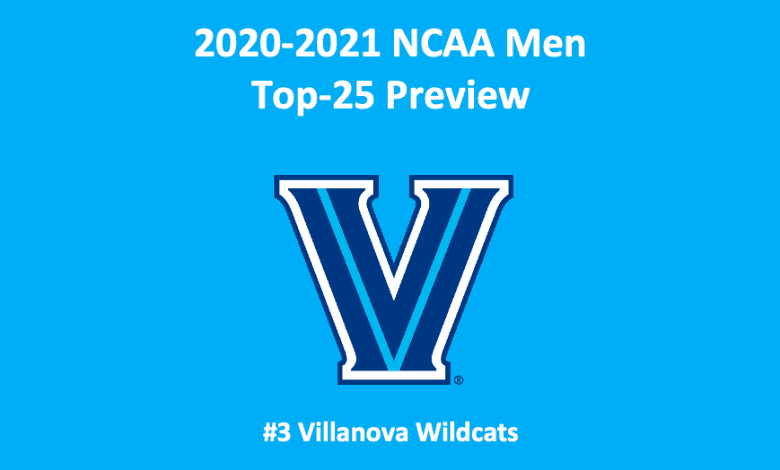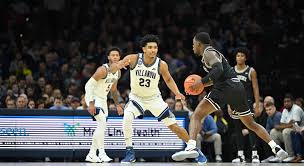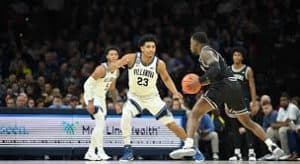 Our Villanova basketball preview 2020 – 2021 notes that for the last five years the Wildcats have been a top team. Last season, The Cats (24-7, Big East 13-5) looked like they might once again take down the tourney. They certainly had one of the best squads in the nation. In 2016 and 2018, Villanova won it all. Coach Jay Wright sees most of his top players and backups return, and with that fact, this edition of the Wildcats will once again be contenders.
Stats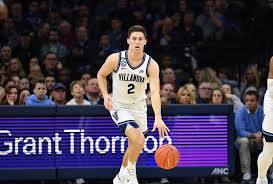 Last season, four of the team's five projected starters were double-digit scores. However, star forward Saddiq Bey (16.1 PPG) is gone, having turned pro. Still, we expect this team to once again have one of the most efficient and dynamic offenses in the country. This Big East team really has all it needs to succeed. They can score at will, move the ball around with ease, and bang the boards. Their three-point field goals came in at 9.9 PG (12th Nationally, 2nd Big East).
Plus, the Wildcats play solid defense. Their scoring defense, which allowed 66.4 PPG, was ranked 90th in the nation and third in the conference. Senior point guard Collin Gillespie, who's an excellent two-way player, leads this team. He's a fine court general who can just as easily set up plays as score or defend. One of their most impressive stats is the team's turnover per game, which averaged 10.9 PG (17th Nationally, 1st Big East).
Villanova Basketball Preview 2020 – 2021 – Players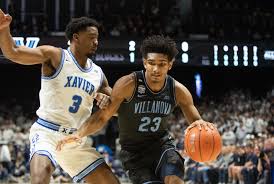 Four of Nova's starting five are double-digit scorers. Plus, they add guard Caleb Daniels, a junior transfer from Tulane. When with the Green Wave, he too was a double-digit guy. Here are a few more positive stats from last year. Villanova's 75.9 FG% was 29th nationally and second in the Big East, while the team's three-point success rate came in at 35.9%, which was 50th in the nation and third in the conference. In 2019 -2020, three-point conversions were responsible 40.6% of this team's points (9th Nationally). Finally, the team's ball movement was a strong point, as the Wildcats averaged 14.5 APG (66th Nationally, 5th Big East). We expect to see these stats continue at the same or at a better rate in 2020 – 2021.
Along with Gillespie returning to the backcourt, Villanova sees sophomore Justin Moore come back. 'Nova goes with two guards, making the addition of Daniels important. Also, look for Bryan Antoine to move up in the pecking order. Antoine saw limited action as a freshman. In front, at 6-9, sophomore Jeremiah Robinson-Earl is back after a solid first year, while senior forward Jermaine Samuels is the well-seasoned vet in the paint. Cole Swider, who like Robinson-Earl is 6-9, sees expanded action. Like his frontcourt counterparts, he's a solid shooter.
Frontcourt
The three starting Villanova forwards were responsible for an average of 27.3 PPG last season. Swider, who saw over a dozen minutes per game last season, will see more time in 2020 -2021. He clocked in at 6.1 PPG and also grabbed 2.9 RPB. In many ways, Robinson-Earl is the big man on this team. The potential double-double forward pounded the boards last season, taking down 9.4 RPG while averaging 10.5 PPG. As a freshman, he proved that he could mix it up underneath. We expect even more from him this season.
Last year, Jermaine Samuels scored 10.7 PPG, took down 5.5 RPG, and dished off 2.0 APG. Samuels is the ultimate wingman who does a little of everything, sets up plays, scores, and defends, and does each very well. He's the player on this team that keeps everything together. Samuels returns as the Big East's top two-point shooter. However, he needs to improve on his downtown shot, which he hit just 21% of the time. Two forwards who will be asked to contribute more are junior Brandon Slater and senior Dhamir Cosby-Roundtree. Slater, who averaged 1.6 PPG and 1.3 RPG will see more minutes. In his sophomore season, he proved to be efficient and productive. Dhamir Cosby-Roundtree, another 6-9 forward, has the big body and skill to pound the boards and mix it up underneath.
Backcourt
Our Villanova basketball preview 2020 – 2021 notes that Gillespie is the real thing at the point. However, when he first arrived, very few people saw him as a premium point man. But he has come into his own. Last year as a junior, Gillespie averaged 15.1 PPG and 4.5 APG. He also recorded 3.5 RPG and 1.2 SPG. Gillespie is always aware of where everyone is on the court. He has keen playmaking sight, ably analyzing defenses and finding holes where he can hit a shot or make the right pass. He has the potential to be Big East Player of the Year and an All-American.
Moore, who was named a Big East All-Freshman in 2019 – 2020, will once again be in the 2-spot. In his first season, the guard averaged 11.3 PPG and 3.1 RPG. Moore, who proved he could hit from virtually anywhere on the court, going inside and taking and making a shot from beyond the arc, hit 39.6% of his 154 three-point attempts. Sophomore Bryan Antoine, who came to Nova as a top 15 recruit, backs up at the point, while Daniels, who sat out last season after coming from Tulane, could be a huge factor on this team. Two years ago, with the Green Wave, he ranked 6th in the AAC in usage. With his former team, he averaged 16.9 PPG, 5.3 RPG, and 3.3 APG.
Wildcats – Make or Break for 2020-2021
This version of the Villanova Wildcats has a lot of talent, skill, and experience. We do think that once again this could be 'Nova's year. Obviously, Gillespie needs to continue to be the consistent scorer and playmaker he proved to be last season. In front, Samuels is an essential anchor. The guys in the frontcourt coming off the bench have to step up, and we expect that they will. This is especially true with Bey gone. Our Villanova basketball preview 2020 – 2021 notes that coach Wright has all the ingredients he needs to secure another national crown. If this team can't do that this season, it will likely be a few years before they have another shot.
Villanova Basketball Preview 2020 – 2021- Final Word
In creating our Villanova basketball preview 2020 – 2021, we find that this team will put one of the most efficient and productive offenses in the nation on the court. Coach Wright has a lot of talent with which to work. A big plus is the fine mix of upperclassmen and over-achieving sophomores that this team has on its roster. Everyone on the starting five can score, as can most of the other players on the roster. With a top point guard leading the way and a sound group in front, Villanova looks very promising.
Villanova Wildcats – 2020-2021 NCAA Projection
Big East Finish – First
NCAA Tournament Result – National Championship Game