NCAA Previews
Big 12 Football Preview
Can Anyone Take Down Oklahoma?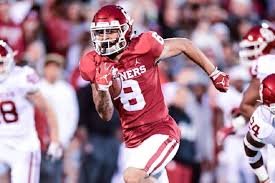 Our Big 12 football preview for 2019 sees Oklahoma as topping all teams. Also, our Big 12 football preview likes Texas a lot. In 2019, the Longhorns will be a tough match up for the Sooners. When it comes to bowl berths, we expect to see both the Oklahoma Sooners and Texas Longhorns in the postseason. Eacg should earn bids to top contests. Five other Big 12 teams will play in the second season. Those include the TCU Horned Frogs, Iowa State Cyclones, and Baylor Bears. Also making it into the mix are the Oklahoma State Cowboys and Texas Tech Red Raiders. Finally, we project that the Kansas State Wildcats will sneak into a postseason contest. Two teams in our 2019 Big 12 football preview will be sitting on the sidelines in December and January, the West Virginia Mountaineers, and Kansas Jayhawks.
Our 2019 Big 12 Football Preview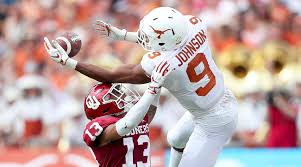 In our Big 12 football preview, we project the Oklahoma Sooners to be the number one club. They are loaded on offense and defense. Right behind them, and highly competitive, will be the Texas Longhorns. The Sooners and Longhorns meet in Dallas on October 12. That meeting could ultimately determine first and second in the Big 12. The TCU Horned Frogs, who have a fine defense, will be in the mix. We see them as finishing third. After that, another strong defensive team, perhaps one of the best in the nation, are the Iowa State Cyclones. This team will be tough to score against. They finish fourth.
The Baylor Bears, who we project to finish fifth, come into this season on an upswing. Their offense will keep them in the game. After the Bears, the Oklahoma State Cowboys, with a weakened defense, end up sixth, and the Texas Tech Red Raiders, who have questions at running back, should be seventh. The bottom three teams in our Big 12 football preview are in this order, the Kansas State Wildcats, West Virginia Mountaineers, and Kansas Jayhawks.
1. Big 12 Football Preview– Oklahoma Sooners (12-2)
Offense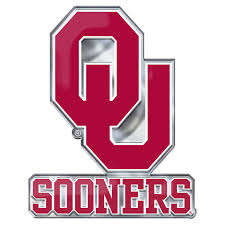 In 2018, no team scored more points than the Sooners (48.4 PPG), and no team gained more yards (570.3 YPG). The offense was ranked 11th on the run and seventh in passing. This season, the Sooners probably have the best offense in the Big 12, if not in the nation. It certainly helps that former Alabama standout and national title winner Jalen Hurts will QB this team. Hurts can rush and pass. Three-of-four of Oklahoma's top receivers from last season return, including junior WR CeeDee Lamb. Lamb made 65 catches for 1,158 yards and 11 scores.
Most of the O-line has to be replaced. There's a lot less experience and depth than last season. Thus, we could see the Sooner rush attack compromised a bit in 2019. Still, this ground attack has two 1,000-yard threats in junior Trey Sermon and sophomore Kennedy Brooks. Last season, they combined for 25 TDs with Brooks averaging 8.9 YPA.
Defense and Special Teams
Interesting to note, that while the Oklahoma offense was gaining a lot of yards and putting an enormous number of points on the scoreboard, their D was allowing teams to gain a huge number of yards and score time after time. The defense was ranked 129th, which was last, in passing yards allowed (294.0 YPG) and tied for 101st in points allowed (33.3 PPG). They were 59th in run yardage given up (159.8 YPG) and 114th in total yards allowed (453.8 YPG). We think the Sooner D will do better under new defensive coordinator Alex Grinch. His defenses are mean ones.
The Sooners return three tough run-stoppers and quarterback harassers in front. This group, which includes senior NT Neville Gallimore, should prove to be tenacious this season. Junior MLB Kenneth Murray, who topped the team in tackles last season with 155, is a major force on the field. In 2018, Murray was good for 8.5 TFL, four sacks, and four QBHs. The defensive backs performed poorly last year. They need to show improvement in 2019. Corners Tre Brown and Parnell Motley return after posting some decent stats. Brown recorded a dozen PBU, four TFL, and two sacks, while Motley was good for three interceptions and 11 PBU.
The return game looks sound, as Lamb is once again returning punts and Brown kickoffs. Lamb averaged 12.8 YPR and Brown recorded 23.7 YPR. However, special teams will be hurting because they've lost Austin Seibert; their very fine punter and placekicker. Siebert was an accurate and strong kicker. He'll be tough to replace.
See our comprehensive preview of NCAAF #4 Oklahoma in our College Football Top 25 Guide for 2019.
2. Big 12  – Texas Longhorns (10-4)
Offense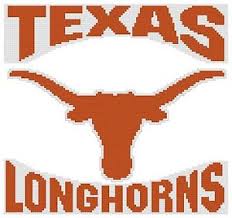 Last season, the Texas offense averaged 31.1 PPG (46th) and 411.3 YPG (57th) in total offense. Their rush attack was ranked 90th, while the Longhorn passing game came in 34th. Junior QB Sam Ehlinger, who tossed for 3,292 yards and completed 64.7% of his passes, loses his top pass catcher. But the Longhorn signal caller, who threw 25 TD passes and posted five picks while rushing for 16 more scores, sees three receivers return who each had a minimum of 27 catches last season. Our Big 12 football preview notes that number nine recruit overall in the country, WR Bru McCoy, who was originally at USC and then transferred to Texas, has now gone back to USC. Without McCoy as a threat, the Texas receiving group, although still good, moves down a notch.
The running back situation is a bit tenuous, as the Longhorns lose their top rusher Tre Watson. However, beefed-up sophomore Keaontay Ingram returns after gaining 708 yards, scoring three TDs, and averaging 5.0 YPA in his freshman season. Ingram could be a thousand-yard rusher this year. On the line, LG Parker Braun, a grad transfer from Georgia with 91 career starts, will certainly help stabilize this O-line. They should do a good job protecting Ehlinger and in opening up rushing portals for the ground game.
Defense and Special Teams
Texas allowed opponents 25.9 PPG (57th) and 392.8 YPG (67th) in total offense. They were ranked 110th versus the pass and 28th in stopping opponent ground attacks. On the frontline, red-shirted freshman NT Keondre Coburn is expected to be a major force. Someone will need to step up and help DE Charles Omenihu, who notched 9.5 sacks and 8.5 TFL, gone. The linebackers look sound and include sophomore B.J. Foster. In his freshman season last year, Foster nailed 46 tackles, 2.5 sacks, and 6.5 TFL while breaking up five passes. The secondary also looks solid. The safety spots include sophomore Caden Sterns, who grabbed four picks, defended four passes, and made 62 tackles, and junior Brandon Jones, who grabbed two interceptions, notched 5.5 TFL, and made 70 tackles. He is the team's top returning tackler.
The Texas special teams feature sound return squads with D'Shawn Jamison bringing back punts and kickoffs. Jamison averaged 13.1 YP punt return and 20.2 on kick bring backs. He ran one punt back 90 yards for a score. The punting and kicking games see two sophomores return. There's hope they will show improvement from last season. That's especially true for punter Ryan Bujcevski who had two punts blocked, netted just 36.7 yards, and managed to place just 18-of-63 within the 20-yard line. PK Cameron Dicker missed one extra point and was 18-of-25 on field goals.
See our comprehensive preview of NCAAF #9 Texas in our College Football Top 25 Guide for 2019.
3. Big 12 Football – TCU Horned Frogs (7-6)
Offense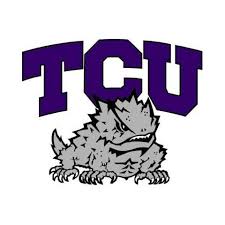 The TCU O-line brings a lot of experience to the front, and that should help what was last season the 81st-ranked rush attack and 87th-ranked passing game. The running backs are deep and include seniors Sewo Olonilua and Darius Anderson. Olonilua rushed for 635 yards and two scores while averaging 4.7 YPA, while Anderson was good for 598 yards and three scores with an average of 4.8 YPA.
Who will start at QB? Will it be senior and Kansas State transfer Alex Delton, red-shirted freshman and Ohio State transfer Matthew Baldwin, or junior Mike Collins, who last season tossed 140 passes, completing 58.4% while hitting for a half-dozen TDs and tossing two picks? Whoever does earn the starting spot, they will have last year's top receiver, Jalen Reagor, to throw to. In 2018, Reagor, then a sophomore, caught 72 passes for 1,061 yards, and nine TDs.
Defense and Special Teams
In 2018, TCU was ranked 40th in points allowed (23.1 PPG) and 24th in overall defensive yardage (338.2 YPG). In 2019, they may have the best D in the Big 12, and that's despite losing three-of-7-of-10 top tacklers. Even though two of their defensive ends from last season went to the NFL, there is still more experience on this line then there was last year. South Carolina graduate transfer Shameick Blackshear will start at RE, while red-shirted frosh Ochaun Mathis takes over LE. NT Ross Blacklock was a major presence in 2017 but missed all of last season due to an Achilles. He's back as is DT Corey Bethley, who last season recorded 25 stops, five sacks, and 4.5 TFL.
Junior Garrett Wallow, who is the returning leader in tackles with 72, is a constant at ILB. In 2018, he recorded three sacks, 2.5 TFL, three QBHs, and two PBU. He leads a very fast LB unit. The D-backs include senior strong safety Innis Gaines who took down one pick, defended six passes, and made 5.5 TFL. Senior corner Jeff Gladney returns having broken up 13 passes and grabbed two INTs. This could be one of the nation's best defensive back units.
The Horned Frogs will, once again, have senior PK Jonathan Song putting up extra points (25-of-26) and field goals (9-of-12). Also available to kick is Cole Bruce, who went 12-of-12 on extras and 4-of-9 on FGs. Aussie Jordan Sandy, a 25-year-old frosh, takes over the punting chores. KaVontae Turpin has to be replaced as the return guy on kicks and punts. He brought one of each back last season for a score and averaged healthy yardage on both punts (19.4) and kicks (26.0).
4. Big 12  – Iowa State Cyclones (8-5)
Offense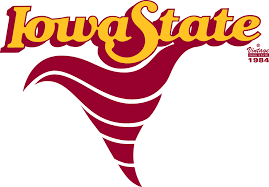 The Iowa State Cyclones, who last season averaged 130.1 YPG on the ground, earning them a ranking of 111th, have what is the most improved offensive line in the Big 12. That should certainly help ISU's rush attack. However, the major question for this team is who will replace RB David Montgomery. Last season, Montgomery rushed for over 1,200 yards and 13 scores while averaging 4.7 YPA. There are candidates with experience, but there are also two incoming freshmen who stand to win the job. We think true frosh Jirehl Brock will get a shot at starting.
Sophomore QB Brock Purdy returns after completing 66.4% of his passes for 2,250 TDs and 16 TDs. Purdy also rushed for five more scores and put up a total of seven picks. We expect the experienced dual-threat to start again. Although top receiver Hakeem Butler and his 60 catches, 1,300-plus yards, and nine TDs are gone, there's talent and experience in the receiving unit. Both Tarique Milton, who made 34 catches last season, and Deshaunte Jones, who brought down 43 passes and scored four times, come back. Plus, grad transfer La'Michael Pettway joins the receiving ranks.
Defense and Special Teams
This Big 12 football preview observes that the Cyclones' defense was ranked 14th versus the run last season, as they allowed 115.0 YPG. Overall, they were 33rd in total yardage allowed (349.2 YPG) and tied for 37th in points allowed per game (22.9 PPG). Seven of the team's top tacklers are back, and both the ISU defensive line and line backing group are solid and experienced. Of the trio upfront, senior DE JaQuan Bailey, who posted 46 tackles, eight sacks, and 6.5 TFL, is the glue. Bailey, who has 18.5 career sacks, also posted five PBU and three QBHs last season. In 2018, this line allowed just 10 rushing TDs.
The LB group includes Mike Rose, who made 75 tackles and posted 7.5 TFL and five QBHs, and Marcel Spears, who was good for 69 tackles, 5.5 TFL, five QBHs, and two picks. NB Greg Eisworth, a junior, led the Cyclones with 87 tackles while recording three TFL and five PBU. The defensive backs are a bit depleted, but they are experienced and include senior strong safety Braxton Lewis who was good for three INTs, two PBU, three TFL, and 70 tackles.
On special teams, our Big 12 football preview notes Milton is very strong on punt returns averaging 12.7 YPR, and Kene Nwangwu offers fine kick return skills, averaging 26.8 YPR. Punter Corey Dunn averaged 40.2 YPP while placing 23-of-53 within the 20-yard line. Red-shirted freshman Brayden Narveson could take over PK duties from Conner Assalley. Assalley, a walk-on sophomore last year did fine overall, hitting 36-of-36 extra points and nailing his first eight field goal attempts. He finished 16-of-23 on FG, which includes hitting his one attempt from 50-plus yards.
5. Big 12 Football – Baylor Bears (7-6)
Offense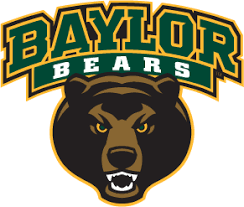 In many ways, this Baylor Bears team is about average when compared to other clubs in the Big 12. But that is probably good enough to earn a winning mark, especially if their defense is a bit stingier and the offense a tad more productive than they were last season. Here's the good news, the team's top four rushers, seven-of-eight top receivers, and their starting QB all return. Plus, the offensive line brings quality, experience, and depth to the field.
The team averaged 29.5 PPG (62nd) and 290.0 YPG in passing (19th). QB Charlie Brewer, now a junior, passed for 3,019 yards and 19 TDs while completing 61.5% of his attempts. He put up nine interceptions. Brewer also rushed for seven scores, usually in short yardage situations. Returning pass catchers include senior WR Denzel Mims who led the team with eight TD receptions and was second with 55 catches total. The rush attack will feature Trestan Ebner. Ebner averaged 6.0 YPA last season. JaMycal Hasty, who scored four times while averaging 5.3 YPA, will also get the ball.
Defense and Special Teams
Our Big 12 football preview notes that last season the Bears allowed 31.7 PPG (91st) and they gave up in total 425.5 YPG (85th). On the D-line, junior DT James Lynch returns to anchor that group. In 2018, he posted 40 tackles, 5.5 sacks, 3.5 TFL, and six QBHs. This is not the Bears strongest defensive unit, but they are improved. The linebackers are the most solid group on this side of the football. There's experience and depth here. Last season, MLB Clay Johnson, now a senior, topped the team in tackles with 99 while also recording a sack, 4.5 TFL, and two PBU. The secondary also looks improved. Junior corner Raleigh Texada grabbed two picks and defended four passes last season, while corner Chris Miller made 67 tackles, second-most on the team.
Punter Drew Galitz, who averaged 42.4 YPR and placed 18-of-51 within the 20 has to be replaced. We expect red-shirted freshman Isaac Power will be the new punter. Freshman Noah Rauschenberg may take over the placekicking spot as senior Conner Martin rehabs from an ACL tear suffered last season in the Texas Bowl. Christian Morgan, who averaged 15.5 YPR on punts, is back, as is Josh Fleeks, who was good for 18.1 YPR on kickoffs.
6. Big 12 – Oklahoma State Cowboys (7-6)
Offense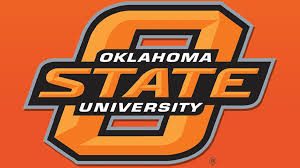 In our Big 12 football preview, we've identified two questionable positions on the offensive side of the ball, quarterback and running back. If those spots are filled with the talent needed, this team could once again average 38,4 PPG (13th), as they did last season. Red-shirted freshman Spencer Sanders could be key in both areas. Sanders, who has no college experience, possess a strong arm and is one of the fastest runners on the Cowboys. If Sanders can fill Taylor Cornelius' shoes, as he tossed 32 TDs passes last season and rushed for 10 more scores, then this team could be in good shape. Especially if sophomore RB Chuba Hubbard, who last season rushed for 740 yards and seven scores while making 124 carries and averaging 6.0 YPA, can take over for prolific RB Justice Hill (930 yards, 9 TDs, 5.9 AVG).
The all-important offensive line has a lot of experience and some fine depth. They should definitely be an asset. Of all units on this side of the ball, the receiving corps is the best. Five-of-six top pass catchers comes back, including Tylam Wallace. Last season, Wallace snagged 86 passes for 1,491 yards and 12 scores while averaging 17.3 YPC. All of those stats topped the charts for OSU.
Defense and Special Teams
The next big question for this team concerns the defense, which allowed 452.5 YPG (112th), 267.1 air YPG (117th), and 32.5 PPG (97th). The Oklahoma State defensive line is one of the less experienced groups in the Big 12. Not one starter returns and despite some added talent, we expect this unit to struggle. The LBs are also worrisome. A lack of depth and only one returning starter will put stress on this unit. Senior Calvin Bundage, who posted 62 tackles, 6.5 TFL, and four QBHs last season, anchors this unit. In the secondary, corners A.J. Green and Rodarius Williams each made 49 tackles last season. Green defended 11 passes and grabbed one pick, while Williams broke up eight passes and took in two interceptions.
Special teams will once again include PK Matt Ammendola who last season hit 16-of-22 field goals and 61-of-63 extra points. Freshman Tom Hutton, a 28-year-old, ambidextrous Aussie, will punt. Hubbard will take kickoffs; he averaged 22.2 YPR in 2018. Dillon Stoner, who was good for 5.6 YPR, will be on punts again.
7. Big 12 Preview – Texas Tech Red Raiders (5-7)
Offense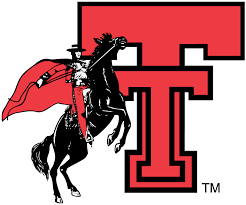 Again, this season, the Texas Tech Red Raiders should put a pretty productive offense on the field. In 2018, the Raiders were third in passing yards (352.6), 12th in overall yards (485.2 YPG), and 16th in scoring (37.3 PPG). The team's rush attack was anemic, as they accumulated merely 132.6 YPG (108th). This year, expect more of the same from this Texas Tech offense. Sophomore Alan Bowman returns at QB after completing 69.4% of his passes for 2,638 yards, and 17 TDs. Also, Bowman tossed seven interceptions.
Although his two top targets are gone, Bowman will see five receivers come back each of whom had a minimum of 22 catches in 2018. T.J. Vasher is the leading returning receiver. He had 54 catches for seven TDs while averaging a healthy 12.7 YPC. Also on board is former Nevada receiver McLane Mannix. In two years with the Wolfpack, he had 107 catches. The Red Raiders welcome back their three top rushers, including sophomore TaZhawn Henry who on 86 carries ran for 341 yards and eight scores while averaging 4.0 YPA. In 2019, he'll most likely start.
Defense and Special Teams
On the defensive side of the ball, Texas Tech often faltered. They allowed opponents on average 31.1 PPG (86th) and 448.9 YPG (108th). The Red Raiders were especially ineffective when defending the pass, as they gave up 288.3 YPG (128th). The D was ranked 61st versus the ground game. We expect to see improvement from each unit, but how much is the question? The front line is experienced and includes NG Broderick Washington and DE Eli Howard. Washington comes to this season having made 41 tackles in 2018 and with three sacks, four TFL, and four QBHs. Howard totaled 37 tackles, 3.5 sacks, and nine QBHs.
Senior ILB Jordan Brooks returns as the team's top tackler, having made 84 bring-downs last season. He also posted three sacks, 4.5 TFL, and six QBHs. MLB Riko Jeffers also proved to be effective, making 71 tackles while compiling two sacks and five TFL. This unit should show improvement in 2019. Finally, the defensive backs include three starters. Free safety Adrian Frye, now a sophomore, had a fine freshman season. Frye took down five interceptions while breaking up 13 passes.
All of the major contributors on special teams from last season have to be replaced. PK Jonathan Garibay, a junior college transfer, takes over for Clayton Hatfield. Freshman Austin McNamara, who averaged 41.2 YPP in high school, replaces punter Dominic Panazzolo. Da'Quan Bowman, who brought back punts and kicks, is also gone.
8. Big 12 Football – Kansas State Wildcats (5-7)
Offense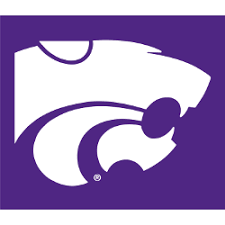 Last season, the Kansas State Wildcats suffered from a paucity of points. They averaged just 22.5 per game (110th). The Cats had an especially difficult time moving the ball through the air, as they ended up with the 115th-ranked passing game. Their rush attack came in 52nd for a total offensive yardage ranking of 113th. We do expect some of that to change this season partly due to an improved offensive line. However, working against KSU is their loss of 1,300-plus-yard rusher Alex Barnes. They do have hope, however, as speedy and smart UNC transfer Jordan Brown joins the team. In 13 starts with the Tar Heels, he had 1,005 yards.
The offense may also offer more output if junior QB Skylar Thompson can adjust to the new system that's been put in place by Kansas State's new coaches. Thompson tossed nine TDs and ran for five more last season. He completed 58.7% of his passes for 1,391 yards and rushed for 373 more. Thompson tossed four INTs. The receiving group, which lost two of their top three, is questionable. Senior WR Dalton Schoen, who averaged 16.2 YPC and caught 32 passes for two TDs, will need to step up. Last season, this team was last in points per game in the Big 12. We think they'll do better this season.
Defense and Special Teams
On defense, the Wilscats allowed opponents 403,5 YPG (71st) and 25.4 PPG (49th). They had a tough time containing the pass, as the Cats earned a ranking of 91st in passing yards allowed. They were 55th versus the rush. Eight return on defense with the frontline looking especially solid. Defensive ends Reggie Walker, a senior, and Wyatt Hubert, a sophomore, had fine 2018 seasons. Walker accumulated 35 tackles, 7.5 sacks, and five TFL, while Hubert recorded 34 tackles, 4.5 sacks, and four TFL. Together, they posted 11 QBHs.
The LB unit welcomes back the Wildcats' leading tackler from last season, senior WLB Du'Quan Patton. Along with 70 tackles, Patton notched three TFL, three QBHs, and two PBU. We expect this group to perform in the same manner they did last season. The secondary is about average when compared to other Big 12 teams. In 2018, junior A.J. Perker was the top performer on this unit with 53 tackles, two picks, and six PBU.
The KSU special teams are solid. Isaiah Zuber averaged 16.3 YPR on kickoffs and 17.8 YPR on punts. He had one punt return for a TD last season. Junior Blake Lynch, who was 19-of-20 on extra points and 14-of-16 on field goals, returns. Lynch missed both kicks from 50-plus with his longest being 44 yards. Punter Devin Anctil averaged 43.6 YPP and placed 10-of-27 within the 20-yard line.
9. Big 12 Preview – West Virginia Mountaineers (8-4)
Offense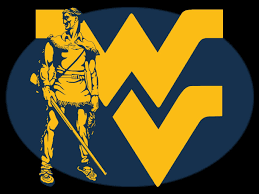 The West Virginia Mountaineers put up big numbers on offense last season as they scored on average 40.3 PPG and passed for 351.3 YPG (4th). With 160.9 YPG rushing (75th), they ended up with a total of 512.3 YPG (8th). But this season, the Mountaineers see all but three starters leave, including QB Will Grier and their top four pass catchers. Taking over the quarterback spot will be Oklahoma graduate transfer Austin Kendall. He did not play much with his former team, but he is noted for having great arm strength. He'll be throwing to a young group of receivers.
The rush attack should be healthy as the top three running back from last season return. Senior Kennedy McCoy, who ran for 802 yards and eight TDs while averaging 5.5 YPA, will rush behind what is a solid O-line. Martell Pettaway, who ran for 623 yards and six scores while averaging 6.4 YPA, and Leddie Brown, who was good for 446 yards and four touchdowns while averaging 4.9 YPA, will back up McCoy.
Defense and Special Teams
The West Virginia defense in 2018 allowed opponents on average 27.2 PPG (T-67th) and gave up just 147.7 YPG (T-48th) on the ground. The D-line loses three starters, which will affect their effectiveness. Sophomore DT Dante Stills, who had three sacks and 3.5 TFL in his first season, returns to anchor that group. The linebacking unit loses David Long who led the team in tackles with 111, sacks with eight, and TFL with 11. He will be tough to replace. Junior MLB Dylan Tonkery does return. In 2018, Tonkery posted 22 tackles, one sack, and five TFL. We see this group as taking a step or two down in 2019.
The secondary is the strongest unit on this side of the ball. Junior free safety Kenny Robinson posted 77 tackles, four picks, four PBU, and two tackles for a loss. He is the team's top returning tackler and pick artist. Corners Keith Washington and Josh Norwood offer fine pass defense. Last season, Washington took in three interceptions and broke up nine passes, while Norward was good for 11 PBU and four TFL, as well as 64 tackles.
Junior punter Evan Stanley, who served as placekicker last season, this year, also takes over the punting duties. Staley hit 59-of-60 extra points and was 16-of-20 on field goals with his longest being 49 yards. He missed both attempts from 50-plus yards. Kick returner Tevin Bush, who averaged 18.6 YPR, is back, while punt returner Marcus Simms will have to be replaced. This squad is thin.
10. Big 12 Football – Kansas Jayhawks (3-9)
Offense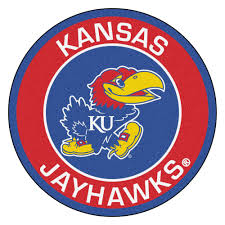 The Kansas Jayhawks are in search of a new quarterback, and they may have found him in junior college transfer Thomas MacVittie. He will lead a pass attack that last season earned a ranking of 97th and an offense that scored 23.8 PPG (105th). There are issues with the receiving group as three-of-four top pass catchers depart. It's hoped that senior wideout Dayton Charlot will finally have the breakout season everyone has expected of him. Stephen Robinson will put up some numbers. Last year, he caught 28 passes for 330 yards and one TD. Robinson averaged 11.8 YPC.
The rush attack looks to be the best offensive weapon the Jayhawks possess. Last year, Kansas ran for 158.6 YPG (78th). With an overall solid and experienced offensive line and a deep group of rushers, that could improve. The versatile Pooka Williams, who rushed for seven scores and caught two passes for TDs, averaged 7.0 YPA and ran for 1,125 yards. He'll team up once again with Khalil Herbert. In 2018, Herbert rushed for 499 yards and five scores while averaging 4.3 YPA.
Defense and Special Teams
The Jayhawk D struggled last season, allowing 30.0 PPG (T-82) and 418.5 YPG (81st), and we expect they will struggle again this year. The line lost all four starters. Plus, the defense shifts to a 3-4 configuration, which means three new starters in front. There's going to be a major adjustment period for this group. Likewise, the linebacking unit will be making big-time adjustments as they go along. Plus, only one starter, junior OLB Kyron Johnson, returns to that group. The top unit on this Kansas defense is the secondary, which is led by senior corner Hassan Defense. Defense led the team last season with three interceptions and seven passes broken up, while then freshman corner Corione Harris posted one pick and six PBU. Safety Bryce Torneden is the top returning tackler with 91. He also notched two sacks, 3.5 TFL, two QBHs, and a pick.
Our Big 12 football preview notes that the Jayhawks lose the PK who has the best field goal percentage ever of any Kansas kicker, Gabriel Rui. Junior Liam Jones will replace him. Punter Kyle Thompson, who averaged 43.3 YPP and placed 26 within the 20-yard line, made Second-Team All-Big 12 last year. He is solid. The kickoff coverage game needs help, as it was ranked last in the conference, while on punt returns the Jayhawks had the worst average in the Big 12 (4.9 YPR). Pooka Williams did average a solid 22.4 YPR on kickoffs.
2019 Big 12 Football Preview
Bowl Projections
Texas Bowl, Dec. 27 – Oklahoma State Cowboys and Tennessee Volunteers
Cheez-It Bowl, Dec. 27 – Baylor Bears and Arizona State Sun Devils
Camping World Bowl, Dec. 28 – Virginia Tech Hokies and Iowa State Cyclones
Cotton Bowl, Dec. 28 – Memphis Tigers and Texas Longhorns
First Responder Bowl, Dec. 30 – Kansas State Wildcats and Southern Mississippi Golden Eagles
Liberty Bowl, Dec. 31 – Texas Tech Red Raiders and Florida Gators
Alamo Bowl, Dec. 31 – TCU Horned Frogs and Oregon Ducks
Sugar Bowl, Jan. 1 – LSU Tigers and Oklahoma Sooners
2019 Big 12 Football Preview
Projected Best Bets
Aug. 31 – James Madison @ West Virginia – Bet the Mountaineers at around -21.
Sep. 7 – Coastal Carolina @ Kansas – Take the Jayhawks.
Sep. 7 – Bowling Green @ Kansas State – Wildcats win by around 30 points.
Sep. 14 – Texas Tech @ Arizona – Red Raiders win.
Oct. 5 – Texas @ West Virginia – Longhorns at around -20.
Oct. 12 – Iowa State @ West Virginia – We like the cyclones at around -7.
Oct 19 – TCU @ Kansas State – Horned Frogs by about nine points.
Nov. 9 – Iowa State @ Oklahoma – Take Sooners at around -10.
Nov. 16 – Kansas @ Oklahoma State – Cowboys tame Jayhawks.
Nov 30 – Baylor @ Kansas – Baylor by about 20 points.
Utilize this 2019 Big 12 football preview to give yourself an added edge this NCAA football season. You can access other conferences through our hub page.