NCAA Previews
2018-19 NC State Wolfpack Basketball Analysis
Can the Wolfpack Contend for a Tournament Berth this Season?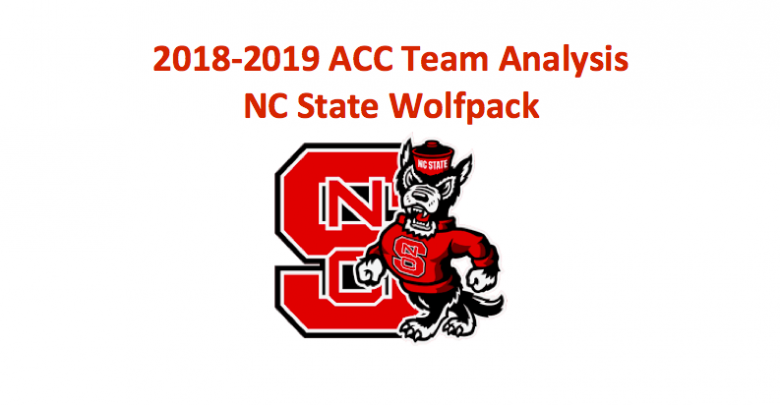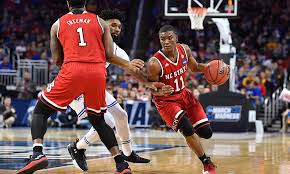 Last season, the NC State Wolfpack (21-12 Overall, 11-7 ACC) performed well under new coach Kevin Keatts. He came to the job promising a NCAA tourney appearance and delivered. Our 2018-19 NC State Wolfpack basketball preview envisions a second straight Big Dance bid this season. The former Colonial League coach came to the ACC with a record of 31-8 and proved that he could ably make the transition to the new conference. This season we expect more of the same from the Wolfpack, even though they return just three players from last year's team.
Frontcourt
It is true that wing Torin Dorn (13.9 PPG, 6.3 RPG, 53.1 FG%) is undersized at six-foot-five, but he's an amazing athlete who can make things happen. Dorn, now a senior, was second on the team last season in scoring and rebounding. That's the good news. The bad news is that top front man Omer Yurtseven left the Wolfpack for the Hoyas. That means Keatts will need to utilize effectively graduate transfer Wyatt Walker from Samford as well as under-achieving forward Derek Funderburk. Funderburk, a sophomore, was a four-star recruit who started at Ohio and transferred to Northwest Florida State College.
Backcourt
This Wolfpack team includes nine transfers, eight of which are eligible to play this year. Perhaps the two most important new guys are junior C.J. Bryce from UNC Wilmington and sophomore Devon Daniels from Utah. Bryce and Daniels are both expected to start and score. Bryce is an athletic scoring guard who led his Seahawks with 17.4 PPG. He also averaged 3.0 APG and 5.4 RPG. With the Utes, Daniels, a combo guard, was good for 9.9 PPG and 4.6 RPG. In the backcourt, NC State has depth at the point position.
2018-19 NC State Wolfpack Basketball Preview – Final Word
Coach Keatts had this team play an up-tempo style last season that served them well. The Wolfpack transfers, as well as the trio of returning players, will do the same this season. One thing not to expect from this team is defense. In the ACC last season, NC State was 15th in scoring D. Our 2018-19 NC State Wolfpack basketball preview does project this team back at the tournament. However, they will not go deep.
ACC News and Updates