NCAA Previews
2018-19 DePaul Blue Demons Basketball Analysis
Blue Demons Drought Continues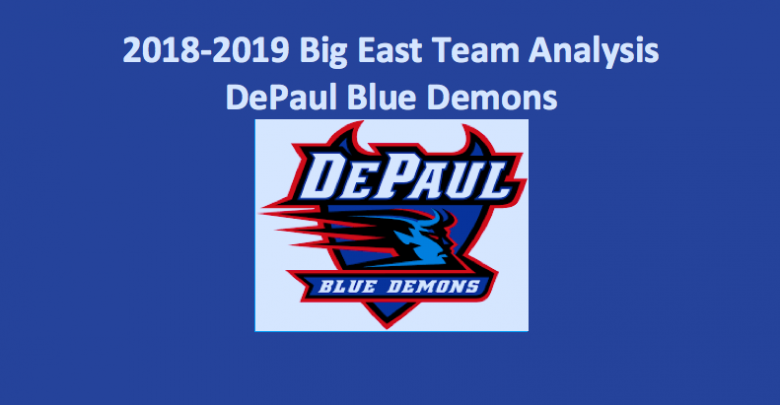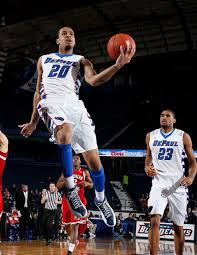 The DePaul Blue Demons (11-20 Overall, 4-14 Big East) have not been to the NCAA Tournament since 2004. In the past 29 years, they have secured just one Big Dance win. They have not played in a postseason game since 2007, and since 1992 have made it to the NCAA twice. Our 2018-19 DePaul Blue Demons basketball preview sees this trend as continuing.
Coach Dave Leitao, who guided the team for three seasons from 2002-2005, securing a record of 58-34, came back in 2015. In those three seasons, he's amassed a record of 29-65. Although his recent record is dismal, the fact is this team has shown some improvement. What will the result of that improvement be? We think they may secure a few more wins than they did last season. Find out below what to expect exactly from this team.
Frontcourt
In the paint, a lot is expected from North Carolina A&T transfer Femi Olujobi. Olujobi, a senior, led his former team in scoring (16.3 PPG) and rebounding (7.7 RPG). Sophomore forwards Paul Reed (3.6 PPG, 3.1 RPG, 51.8 FG%) and Jaylen Butz (3.5 PPG, 4.2 RPG, 61.5 FG%) showed promise in their frosh seasons last year. At this point, the frontcourt is a bit thin.
Backcourt
Senior guard Max Strus (16.8 PPG, 5.6 RPG, 40.8 FG%) delivered last year in his initial season with the Blue Demons. The former Division II All-American became the guy opponents guarded and double-teamed last season. Two players who can be a big help in taking the pressure off of Strus are senior Eli Cain and junior transfer Jalen Coleman-Lands. Cain averaged 11.7 PPG and 4.7 APG last season. Coleman-Lands, who came from Illinois last season and was red-shirted, proved to be a leader in the locker room. He also has a solid three-point shot, which is a weapon DePaul desperately needs.
2018-19 DePaul Blue Demons Basketball Preview – Final Word
This DePaul team is a bit more versatile than those in recent past years. They have the ability to score from the outside, which is something the Blue Demons have lacked. Plus, there's a fairly solid foundation of experienced players. There's still a lot to be done, and our 2018-19 DePaul Blue Demons basketball preview does expect this team to finish, once again, dead last in the Big East. Still, coach Leitao is slowly building a team that will eventually be able to compete.
Big East News and Updates