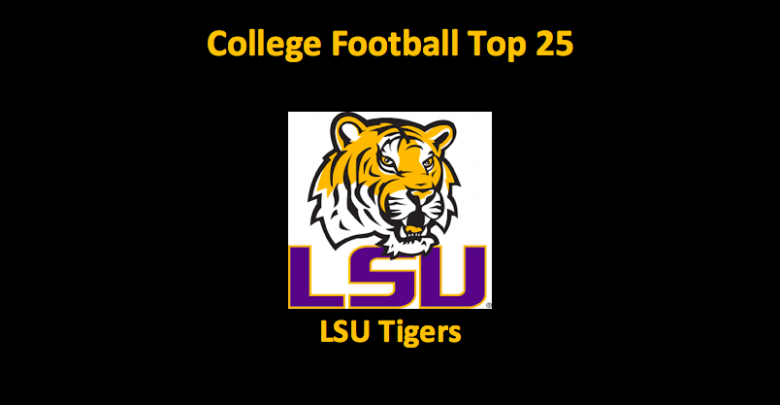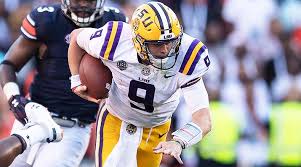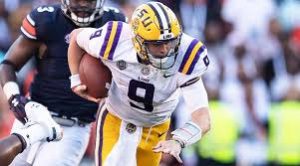 Our LSU Tigers Preview 2019 finds that this team is well-suited to take a run at the SEC West title. This LSU Tigers preview notes that eight starters return to each side of the ball. Last season, LSU 10-3, finished third in the SEC West with a 5-3 mark. The team's three losses were to Florida (19-27), Alabama (0-29) and Texas A&M (72-74). That final loss occurred over seven overtimes. The Tigers earned a berth in the Fiesta Bowl where they beat the UCF Knights 40-32.
In 2018, LSU's offense averaged 32.4 PPG (37th), while their defense allowed 21.8 PPG (26th). The Tiger's passing game was good for 228.5 YPG (66th), while their pass attacked tallied 173.6 PPG (56th). Total yardage of 402.1 PG ranked the Tigers 68th. The defense gave up 138.8 YPG (T-34) in rushing and 200.2 YPG (38th) in passing. The Tigers were 25th in overall defensive yardage per game, permitting 338.7. Their turnover margin of +12 overall and +0.92 PG tied them for seventh in the nation.
LSU Tigers Preview 2019 – Offense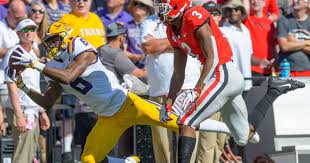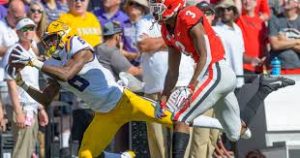 LSU QB Jim Burrow (57.8 COMP%, 16 TDs, 5 INTs) returns after putting in solid first season. Burrows, who averaged 3.1 YPA in rushing and scored seven TDs on the ground. came to the Tigers as a graduate transfer from Ohio State. There's a lot of talent in the receiving corps as six of his top seven receivers come back, including Justin Jefferson (54 REC, 16.4 AVG, 6 TDs). Jefferson topped the Tigers in pass catches, receiving yards (875), and receiving TDs.
The ground game will look to junior RB Clyde Edward-Helaire (658 YDs, 4.5 AVG, 7 TDs) to take over for top rusher team's top rusher Nick Brossette. Brossette 1,039 yards while averaging 4.3 YPA and scoring 14 times. Edward-Helaire will get carries, as should talented freshman John Emery. The O-line, which looks to cut back on the 35 sacks they allowed in 2018, returns four-of-six starters. They are more experienced and deeper than last year's group and should perform at a higher level.
Defense and Special Teams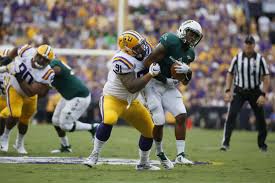 On defense last year, LSU's secondary took down 17 interceptions. They were a highlight reel. This season, junior strong safety Grant Delpit (74 TKLs, 5 INTs, 9 PBU), who led the Tigers with in picks and PBU and earned All-American status, anchors the secondary. Delpit, who also led tied for most sacks with five while recording 4.5 TFL and four QBHs, is a game-changer. LB Michael Divinity (54 TKLs, 5.5 TFL, 8 QBHs), who also recorded five sacks, is a major force. Senior DE Rashard Lawrence (54 TKLs, 4 SCKs, 6.5 TFL) anchors a solid frontline. However, someone must compensate for the output of departed lineman Devin White. He led the team with 123 tackles, nine TFL, and 10 QBHs.
PK Cole Tracy (42-42 XP, 29-33), who set school records and was 3-5 from 50-plus, has to be replaced. Punter Zach Von Rosenberg (51 P, 45.7 AVG, 18 In20), who was an huge asset in 2018, returns. The kick returns are handled by Edwards-Helaire, who averaged a healthy 24.5 YPR. Jonathan Giles needs to improve on his 7.1 punt return average.
Coaching and Recruitment
Head coach Ed Orgeron (25-9 LSU, 41-36 Overall) returns for his fourth season with the Tigers. Offensive coordinator Steve Ensminger returns for his second full season in that spot. He's been with the Tigers for a decade. Defensive coordinator Dave Aranda, who came to the Tigers from Wisconsin in 2016, has proven to be a major asset. LSU brings in 25 recruits, including three five-star players. They also welcome 11 four-star and 10 three-star recruits.
Our LSU Tigers Preview 2019– Final Word
This LSU Tigers Preview 2019 likes what it sees in this team. Their defense should be even better this season, while an experienced Burrow looks to put up even better QB numbers. The Tigers are solid on both sides of the ball. They have experience and depth. If they can stay healthy, LSU will contend in the SEC West and nationally.
Click here to go back to SEC West
Click here to go back to NCAAF Hub