NCAA Previews
2017 Mid-American College Football Preview
The MAC Will Be Competitive and Unpredictable This Year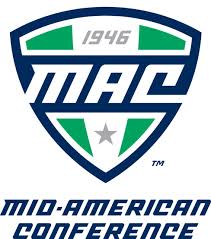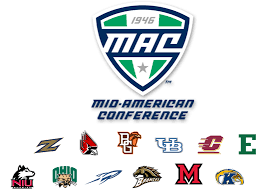 Many consider the Mid-American Conference (MAC) to be near the middle of the final five conferences, with the American Athletic and Mountain West on top and Conference USA and the Sun Belt below. Our 2017 MAC CFB Preview envisions five of the 12 teams being bowl-worthy. Contrast that to the most dominant conference in college football, the SEC, which usually has from 10 to 12 of its 14 teams making postseason appearances.
Still, the MAC offers a competitive, talented, and engaging group of teams. Division and conference play is exciting and when an MAC team plays a club from one of the top five conferences (SEC, Big Ten, Pac-12, Big 12, and ACC) anything can happen. Here's our 2017 MAC CFB preview and assessment.
MAC East Division- Finish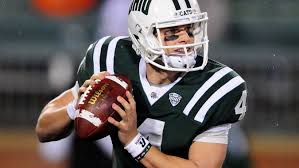 There are three teams that will fight for first in the East, with the Ohio Bobcats being a tad better than the other two. The Miami Redhawks have the stuff to contend and the Bowling Green Falcons are stronger and more experienced than they were in 2016. Of the two MAC divisions, this is the weaker.
1. Ohio Bobcats
The Ohio Bobcats will have seven of their top defensive players return, which is good news for a team that was first in the MAC and fifth nationally against the run and second in the MAC and 26th nationally in points allowed at 22.6 per game. The offense needs to be more productive this season, as they averaged just 26.3 PPG. The O-line looks solid and that's good news, and although sophomore QB Quentin Maxwell started seven of Ohio's last eight games in 2016, he proved to be inconsistent. The Bobcats are strong on the rush but weak in receivers.
2. Miami Redhawks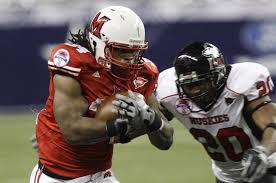 The Redhawks will certainly be in the mix for first place in the East. The team sees eight starters return on defense, including the entire secondary. However, the front seven lost four players, including MAC Defensive Player of the Year Tarell Bashman and their top sack-man T.J. Jones. The offense needs to produce more than 22.8 PPG, and has to see junior QB Gus Ragland pick up from where he left off in the final six games of last season. In 2016, he tossed 17 TD passes and just one pick. There's a lot of potential on offense as most of the O-line returns as do some seasoned wideouts and running backs.
3. Bowling Green Falcons
Bowling Green coach Mike Jinks starts his second season at the helm with an improved team. About two-thirds of the way through last season, the team focused on the run, which resulted in the team winning their final three games. Although the team's top rusher in gone there's solid talent and experience in that area. Look for them to average better than 24.8 PPG. Last season, the defense suffered from major injuries and was shelled in the first month. They improved over time and should be able to lower their points allowed average of 38.3 per game. They could improve from 4-8 to 6-6 this season.
4. Akron Zips
The Zips lost five of their seven starters upfront on defense and both starting corners. That's on a team that wasn't very stable on defense to begin with and that was ranked 116th nationally. Still, there are plenty of guys coming up who do have decent experience. Plus, Akron has seen some solid transfers on offense, and if QB Tommy Woodson (60.3 COMP%, 18 TDs, 6 INTs) can stay healthy, that will help a lot. The major problem for this team is uncertainty as they have multiple unknowns and questions revolving around injuries.
5. Kent State Golden Flashes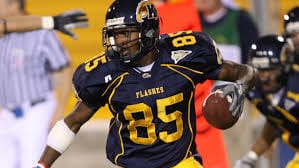 Paul Haynes starts his fifth year as Kent State's head coach with his job on the line. In his time at the helm, his overall record is 12-35 and his conference mark stands at 8-23. There are major concerns at quarterback concerning senior Nick Holley. Holley can run, but he has a tough time connecting in the air, completing 49.3% for four touchdowns while tossing three interceptions in 2016. The rush attack has potential, but the O-line is weak. The defense was ranked fifth in the MAC and fourth in total yards allowed. We expect them to be even better this season.
6. Buffalo Bulls
Last year, the offense scored just 16.5 PPG, which was last in the MAC and 126th nationally. However, the Bulls have a dual-threat QB in sophomore Tyree Jackson and an experienced and solid frontline. Jackson needs to be more accurate in his passing, and he'll need his receivers to step up. The defense was tough against the pass in 2016 and should be just as tough in 2017. The LB unit is strong. Look for growth from this young team, which should do a bit better than their 2016 record of 2-10.
MAC West Division- Finish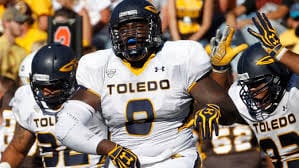 In the West, the Toledo Rockets are certainly equipped to win the division. They are sound on both sides of the ball and the best team in the MAC. The Western Michigan Broncos will certainly give the Rockets solid competition, and the Northern Illinois Huskies could be spoliers.
1. Toledo Rockets
The Rockets are loaded on offense and strong on defense. Senior QB Logan Woodside was good on 69.1% of his passes last season, as he threw 45 TD passes and just nine picks. Although the receiving ranks are a bit depleted, there's still some experienced players of quality, including senior Cody Johnson, last season's top pass catcher. At RB senior Terry Swanson has to make up for Kareem Hunt and his 1400-plus yards and 10 TDs. Can he? The O-line is excellent. On defense, you've got to like their linebacking unit and corners. The defensive line is thin.
2. Western Michigan Broncos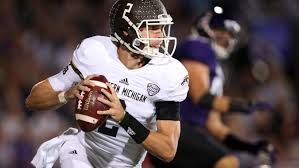 The Bronco defense is seasoned and tough. Last year, they allowed the fewest points per game in the MAC (19.8). The D-line is a major question, as they have to replace two starters, including DE Keion Adams who last year had 7.5 sacks, 10.5 TFL, and 12 QBH. The team was first in the conference in both points allowed at 19.8 per game and points scored at 41.6 per game. This season, the offense has two components working for them, the rushing unit and line. QB Zach Terrell (69.8 COMP%, 33 TDs, 4 INTs) is gone and there's little experience in that spot. Also, the team's three top receivers must be replaced.
3. Northern Illinois Huskies
The Huskies enter this season with deficits at quarterback and on the defensive line. There's little talent and experience at the signal calling spot and the receivers are uneven. The offensive line looks stout, which should help what looks to be a promising ground attack led by returning backs Jordan Huff and Marcus Jones and Indiana transfer Tommy Mister. On defense, the secondary is the best part offering talent and experience.
4. Central Michigan Chippewas
The QB situation for this team is dicey with inexperienced redshirted freshman Tony Poljan looking to replace the effective Cooper Rush. The quarterback will have a talented and experienced group of receivers to throw to, including senior Corey Willis. Willis led the team in all categories with 72 receptions, 1.091 yards, 15.2 AVG, and nine TDs. He is a game-changer. The O-line is decent, and RB a little under average. On defense, the Chippewas will have a top-notch line. However, LBs and DBs are questionable. The soft schedule should help this team a bit.
5. Eastern Michigan Eagles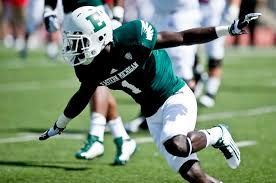 Although the Eagle defense is improved, we still expect them to give up an average of 29 PPG. The D-line has questions and the LB group is below average. The rush attack is formidable, as this is a very deep group led by Ian Eriksen and Shaq Vann. The team's three top receivers return and QB Brogan Roback offers decent output. Last season, he threw for close to 2,700 yards completing 59% of his passes for 18 TDs while tossing seven picks. It all about finding the right balance for this team, and that can go either way.
6. Ball State Cardinals
Ball State has some solid players on offense, especially at running back, but not enough talent to be a top contender. Their O-line is decent. The defense had a tough time with the pass attack last season, coming in 12th in the MAC and 126th nationally. We expect the same situation this season. The linebackers are inexperienced and secondary has holes.
2017 MAC CFB Preview Preview
Bowl Projections
Toledo Rockets: Frisco Bowl
Western Michigan Broncos: Famous Idaho Potato Bowl
Northern Illinois Huskies: Camellia Bowl
Ohio Bobcats: Dollar General Bowl
Miami Redhawks: Bahamas Bowl
2017 MAC CFB Preview
Projected Best Bets
Our 2017 MAC CFB Preview Best Bets are projections. Please remember that there will be major changes over the course of the season. That means that you must perform due diligence prior to making any wager.
Sep 2: Akron @Penn State- Akron by at least +50
Sep 9: Western Michigan @Michigan State- Michigan State by no more than -18
Sep 16: Kansas @ Ohio- Ohio by at least +7
Sep 30: Northern Illinois @San Diego State- San Diego State by no more than -18
Oct 14: Toledo @Central Michigan- Toledo by no more than -12.5
Oct 14: Akron @Western Michigan- Western Michigan by no more than -30
Oct 21: Kent State @Ohio- Ohio by no more than -10
Oct 26: Toledo @Ball State- Toldeo by no more than -18
Nov 15: Eastern Michigan @Miami (OH)- Miami (OH) by no more than -10
Nov 21: Miami (OH) @Ball State- Miami (OH) by no more than -13.5