NCAA Previews
#15 Georgia Bulldogs Preview
Can QB Jacob Eason Get to the Next Level?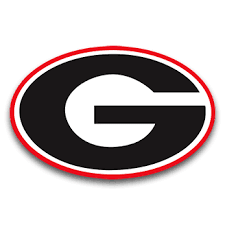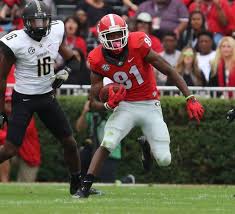 In 2017, the Georgia Bulldogs (8-5) will be looking for more from both their offense and defense. Last year, the Bulldogs averaged 24.5 PPG while they allowed 24.0 PPG. The offense needs more on-field leadership, while the defense has to play consistently. Our 2017 Georgia Bulldogs college football preview finds that some of these problems will likely be addressed this season, while others may be back once again.
Offense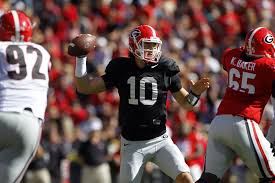 If sophomore QB Jacob Eason can take command, be more accurate, and make fewer mistakes, this can be an explosive offense. Eason enters his second season as a starter having completed 55.1% of his passes for 2,430 yards. He had 16 TD passes and tossed eight picks. A big problem is the offensive line, which has just two returning starters. They need to protect Eason and open up running lanes. Are they up to it?
Although last year's top receiver, Isaiah McKenzie, is gone, the Bulldogs have a lot of talent in this area. Sophomore Riley Ridley made just 12 catches in his first college season, but he averaged 19.8 YPC and scored twice. Junior wideouts Terry Goodwin and Isaac Nauta are both quality pass-catchers. The ground game is loaded with talent, including senior tailback Nick Chubb. Last season, Chubb gained 1,130 yards, crossed the goal line eight times, and averaged 5.0 YPA. Counterparts Sony Michel and Brian Herrien had 840 and 363 yard respectively, while scoring seven TDs total. Each averaged over five yards per attempt. Plus, there's five-star prospect D'Andre Swift!
Defense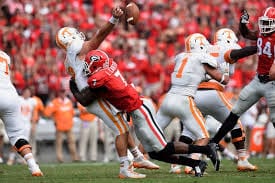 Georgia has one of the better defenses in the SEC, and they have one of the most experienced. A total of 10 starters return, including junior DT Trenton Thomas who had five sacks, 4.5 TFL and seven QBH last season. In the LB unit, there's senior JLB Davin Bellamy, a masterful quarterback tracker, who notched 51 tackles, five sacks and 17 QBH. In addition, senior SLB Lorenzo Carter was good for 44 tackles, five sacks and 13 QBH. When combined all returning players totaled more than 80 QBH, 25 sacks, and a total of 29 TFL.
The secondary is good, but it does not have the standout players you find on the line and in the LB group. Key is senior free safety Dominick Sanders, who was All-SEC in 2015, but saw his production fall off in 2016 due to a shoulder issue. If he can get back to form that will help the deep backs a lot. Still, the players are solid and include senior corner back Aaron Davis and strong safety Malcolm Parrish and junior corner Deandre Baker.
Special Teams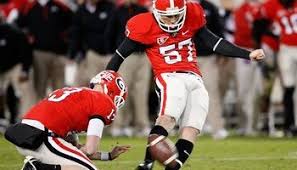 The Bulldog special teams are in flux. The return spots are wide open as both Isaiah McKenzie and Reggie Davis must be replaced. There will also be competition for the two kicking positions both of which last year featured freshman. Kicker Rodrigo Blankenship was perfect on extra points and was 14 of 18 on field goals, but he distance is inadequate. Punter Marshall Long averaged just 38.7 YPP.
2017 Georgia Bulldogs College Football Preview: Final Word
Kirby Smart had a good first season as a college head coach. His team was 8-5 and he won his bowl game. Our 2017 Georgia Bulldogs college football preview finds that he has a golden opportunity to get this team to perform at a new level. They are loaded at RB and WR, and the defense is top-notch and experienced. Can the QB and O-line excel? Those are the two major questions for the Bulldogs.
Some games to watch closely include the Sep 9 contest when the Dawgs visit the Fighting Irish and the Sep 30 matchup when they go to Tennessee. The Notre Dame game will be this team's first major test, while the SEC East rival Volunteers could dampen Georgia's prospects for a division crown. Late in the season, there are two other huge contests, as on Oct 28 they play SEC East competitor Florida and on Nov 11 SEC West club Auburn. The Auburn game could have a huge influence regarding both division titles.
Top Three Takeaways
QB and O-line are suspect
Amazing talent at RB and WR
One of the top front sevens in the SEC
2017 Georgia Bulldogs College Football Preview Projection: Record: 9-3 Overall/5-3 Big 12; Finish: 2nd SEC East