NCAA Previews
Pac-12 South Football Preview
Utes and Trojans Top South Division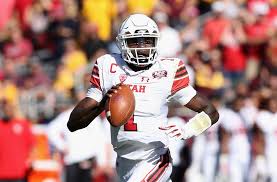 Our 2019 Pac-12 South football preview has Utah as the top team. But our Pac-12 South football preview also finds that USC will be a contender for the division crown. In the end, we anticipate the Utah Utes as being Rose Bowl bound, while the USC Trojans will most likely play in the Las Vegas Bowl. We also expect the Arizona State Sun Devils to make the postseason as well as the Arizona Wildcats. Two teams from the Pac-12 South will not make it into the bowl spotlight. That's the UCLA Bruins and Colorado Buffaloes. Here's how we see the Pac-12 South playing out in 2019.
Our 2019 Pac-12 South Football Preview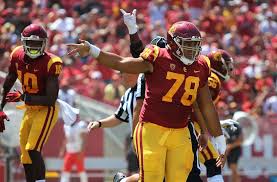 In our Pac-12 South football preview, we like the defense of the Utah Utes a lot. It's one of the better ones in the conference. On offense, look for this Pac-12 South first-place team to rip up the turf with their rush attack. Coming in second, it's the very tough USC Trojans. On offense, the Trojans should excel, while their D will, more often than not, play good enough to win.
The Arizona State Sun Devils have quarterback questions, but they also have a fine running game and offensive line. The Sun Devils come in third in the Pac-12 South, while the Arizona Wildcats capture fourth place. The Cats should put up solid offensive numbers but may struggle on defense, especially versus the pass. The improving but still challenged USC Bruins should carve out a niche in fifth, while the Colorado Buffaloes, a team that is improving, will once again end up in sixth place.
1. Pac-12 South Football – Utah Utes (9-5)
Offense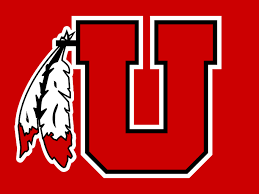 Seniors Tyler Huntley (QB) and Zach Moss (RB) return. In 2018, Huntley connected on 64.1% of his passes for 1,788 yards. He hit for 12 TDs and tossed six picks. Huntley accumulated those numbers having missed the final five games. Freshman QB Jason Shelley did well passing for 1,162 yards and five scores. We do expect Huntley to start. RB Zack Moss gained 1,096 yards, averaged 6.1 YPA and scored 11 times over nine starts. Moss could be one of the top rushers in the nation this year. The receiving unit returns it's top five receivers, including Britain Covey, who caught 60 passes and Jaylen Dixon, who grabbed 32 passes while averaging 18.2 YPC. Samson Nacua, now a junior, led the team with five TD catches. This is a very deep and experienced group. The O-line loses some of its traction this season, but they should still be dependable.
Defense and Special Teams
The Utes scored 28.1 PPG (75th), while they held opponents to 19.4 PPG (17th). Ranked fifth versus the rush (100.3 YPG) and 53rd against the pass (215.3 YPG), the Ute D was ranked 14th in the nation in total defensive yards. The D-line is one of the best in the country and includes senior LE Bradlee Anae. In 2018, Anae posted 51 tackles, eight sacks, and 7.5 TFL. The LB unit, led by junior NB Javelin Guidry, is also very talented. In 2018, Guidry's numbers included nine PBU, three TFL, and 42 tackles. Finally, the experience and talent in the secondary is strong. Corner Jaylon Johnson, who notched four picks and four PBU, returns, as does FS Julian Blackmon, who notched 10 PBU and four TFL. This defense could certainly once again limit teams to under 20 PPG in 2019.
The Utes lose Ray Guy winner, punter Mitch Wishnowsky, and Lou Groza winner, placekicker Matt Gay. Aussie Rules Football player Ben Lennon will punt, and he may also placekick. Although there are rumors about a potential top-notch PK transfer coming to the team. Britain Covey returns to bringing back punts and kicks. He excels at both.
2. Pac-12 South Preview – USC Trojans (5-7)
Offense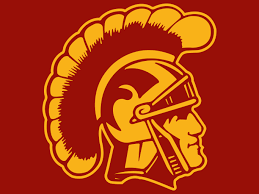 In our Pac-12 South football preview, the USC Trojans will simplify their offense under new coordinator Graham Harrell. It's expected that sophomore QB J.T. Daniels will start. Last year, he threw 14 TDs while completing 59.5% of his passes. He also tossed 10 picks. His three top receivers from 2018 return, including Tyler Vaughns and Michael Pittman. Each brought in six TD catches. Last season freshman slot receiver Amon-Ra St. Brown led all USC receivers with 60 catches. The O-line loses a lot of talent; however, they do pick up Tennessee transfer Drew Richmond. This line should perform in a manner similar to last season. It was not necessarily satisfactory, as the Trojans had the 106th-ranked rushing game. The ground attack includes powerful red-shirted freshman Markese Stepp, as well as junior Vavae Malepeai. Malepeai posted 501 yards last season, averaging 5.4 YPA and scoring eight times.
Defense and Special Teams
In 2018, the Trojans scored 26.1 PPG (T-90th) while the defense allowed 27.0 PPG (T-64th). This year's D-line sees senior end Christian Rector return. He had a fine season in 2018, posting 48 tackles, 4.5 sacks, 4.5 TFL, and three QBHs. Frosh NT Marlon Tuipulotu garnered 33 tackles and 4.5 sacks and DT Jay Tufele had 23 tackles, three sacks, and two QBHs. They're joined by talented true freshman Drake Jackson. This'll be a very productive unit. Senior MLB John Houston, who posted 67 tackles and five PBU, leads the LB unit. This group is an experienced. The D-backs are young, but there's experience despite losses. As a freshman last year, SS Talanoa Hufanga proved to be a quality player. Along with 51 tackles, Hufanga posted four PBU and 3.5 TFL. There's a lot of potential in this group.
On special teams, this Pac-12 South football preview observes that talented Australian Ben Griffiths takes over for former punter Reid Budrovich. Look for this aspect of USC's game to improve. We expect sophomore Chase McGrath to beat out junior Michael Brown for the PK spot. Tyler Vaughn, who averaged 10.5 YPR and notched one TD, will bring back punts. Kicks will be returned by Velus Jones who was good for 23.0 YPR.
3. Pac-12 South Football – Arizona State Sun Devils (7-6)
Offense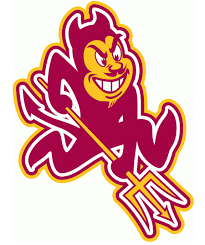 The Sun Devils, who averaged 29.9 PPG last season, have a wealth of experience on offense except in one area, quarterback. Fifth-year senior Manny Wilkins, who tossed 20 TD passes and scored eight rushing TDs, is gone. In camp, true freshman Jayden Daniels stood out from the other three young QBs. He'll be starting. The good news is he'll have a solid O-line to protect him. And despite losing last season's top receiver, four experienced pass catchers return. Senior wideout Brandon Aiyuk returns to lead the group after scoring three touchdowns and making 33 catches. The running game is probably this team's best weapon. Junior RB Eno Benjami, who carried the ball 300 times last season, accumulating 1,642 yards and scoring 16 TDs, is the centerpiece of the Sun Devils ground attack. In 2018, he averaged 5.5 YPA. Red-shirted freshman A.J. Carter adds depth to this unit.
Defense and Special Teams
In 2018, the Sun Devils scoring defense was 53rd-ranked (25.5 PPG). In total yards, this unit allowed 404.4 YPG (73rd). The frontline and deep backs have some question marks, while the linebacking unit looks strong. The D-line has lost some talent, but they are experienced. Last year freshman DE Jermayne Lole notched three sacks, two TFL, and four PBU. He'll step up even more this season. Sophomore MLB Merlin Robertson returns after leading the team in tackles (77). He posted five sacks, 3.5 TFL, and two PBU. Last season, OLB Darien Butler made 70 tackles and seven TFL. The secondary includes two fine corners, Kobe Williams and Chase Lucas. Williams recorded 50 tackles, eight PBU, and one pick. Lucas posted 62 tackles, two sacks, and four TFL, as well as three picks and five PBU. Safety Aashari Crosswell returns for his second season after notching four INTs and nine PBU.
Junior PK Brandon Ruiz returns for his third season. In 2018, he hit all 45 extra points and nailed 18-of-22 field goals. Brandon Aiyuk, who is back, was sound last year on both punt and kickoff returns. Punter Michael Sleep-Dalton transferred to Iowa after 2018, which means Michael Turk will assume that role. His uncle, Matt Turk, had a 19-year career as a NFL punter.
4. Pac-12 South Preview– Arizona Wildcats (5-7)
Offense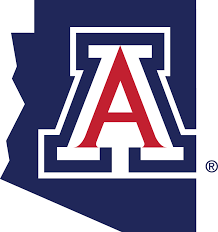 The Wildcats, who averaged 31.3 PPG in 2018, see senior quarterback Khalil Tate return. Tate threw for over 2,500 yards while hitting for 26 TDs. He tossed eight INTs. Arizona's quarterbacking is fine, but the team lacks experienced receivers. The top four pass catchers from 2018 are gone. Senior WR Cedric Peterson, who caught 18 passes and scored four TDs, will need to step up, as will others. Of all returning players, Peterson has the most catches and receiving TDs. The O-line looks strong, and it's certainly experienced. We expect the rush attack to take off. Tate, who is an able rusher, was hobbled by injuries last season. Look for him to become more of a threat. Returning backs include J.J. Taylor, who rushed for 1.485 yards and six TDs, and Gary Brightwell, who ran for 525 yards and three TDs. Both RBs averaged more than 5.5 YPA.
Defense and Special Teams
The defense should be better than it was in 2018 when it allowed on average 32.6 PPG (98th) and 269.5 passing yards (120th). Two junior college transfers have been added to the D-line. Plus, the unit sees DE Jalen Harris and DT J.B. Brown return. In 2018, Harris notched 27 tackles and three sacks, while Brown was good for 30 tackles, 3.5 sacks, and four TFL. This group is improved from last year. The linebacking unit is strong, as junior MLB Colin Schooler returns after leading the team in tackles (119) and TFL (18). Schooler also nailed 3.5 sacks, five QBHs, four PBU, and two INTs. Last year, SPUR Tristan Cooper notched six PBU and corner Lorenzo Burns broke up 11 passes. Free safety Scottie Young recorded three picks, three TFL, and three PBU. Still, the secondary lacks depth.
Freshman punter Kyle Ostendorp is noted for having a strong work ethic. He'll want to excel as he's replacing Dylan Klumph who averaged 42.2 YPP. PK Lucas Havrisk will look to improve on his field goal percentage as he hit only six-of-11. He did sink one from 55 yards out. This Pac-12 South football preview finds that J.J. Taylor offers dangerous kick return skills as he averaged 24.5 YPR and ran back one for a TD.
5. Pac-12 South Football – UCLA Bruins (3-9)
Offense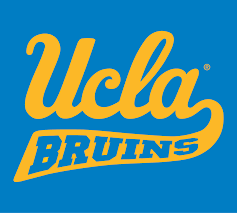 In the 2018 season, the Bruins averaged 24.5 PPG (97th) and 392.6 YPG (T-74th) in total offense. Overall, we expect to see this edition of UCLA football be more effective in scoring. Sophomore Dorian Thompson-Robinson, who subbed for injured Wilton Speight last season, tossed 194 passes completing 57.7% of his attempts. He threw seven TDs and four INTs while covering 1,311 yards. The receiving corps loses top pass catcher Caleb Wilson, but everyone else returns. Senior WR Theo Howard, who caught 51 passes and scored four TDs while averaging 13.3 YPC, is solid. Overall, the O-line's sound, which should help the rush attack. Senior Joshua Kelly heads the running game. Last season, Kelly rushed for 1,243 yards and 12 scores, averaging 5.5 YPA. There's a young group of talented runners to add depth. In 2019, the ground game should be a plus for the Bruins.
Defense and Special Teams
Our Pac-12 South football preview notes that 10 starters return on defense. However, as it was last season when they allowed 199.4 rushing YPG (100th), the D-line looks to be problematic again. Is this line better than last year's? Yes. But they are still not as solid and deep unit as they need to be in order to be effective. The linebacking group should be more effective this season. Senior ILB Krys Barnes is this team's top returning tackler (85). He also led the Bruins with nine TFL while breaking up six passes. Senior OLB Keisean Lucier-South. had a fine 2018 season, accumulating four sacks, six PBU, and 7.5 TFL. The D-backs are prime. Two juniors, CB Darnay Holmes and FS Quentin Lake, are ready to excel. In 2018, Holmes recorded three INTs and 11 PBU. Lake, who had 67 tackles, recorded two picks and five PBU.
Our Pac-12 South football preview notes that all but punter Stefan Flintoft, who averaged 45.8 YPP, return to the punting and kicking units. UCLA has brought in Maryland graduate transfer Wade Lees, who averaged 40.0 YPP over three years with the Terrapins, to get that job done. Senior PK J.J. Molson, who was perfect on extra points last season and went 14-of-19 on field goals, is back. Last season, he nailed a 50-yard attempt. Kick returns will once again be handled by Homes, who averaged 35.8 YPR and brought one back 93 yards for a score. He's joined by fellow kick return man Demetric Felton. Felton was good for 21.0 YPR. UCLA needs to replace Adarius Pickett on punt bring backs.
6. Pac-12 South Preview – Colorado Buffaloes (5-7)
Offense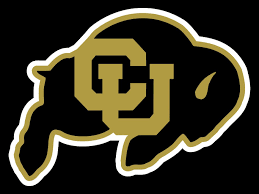 In our Pac-12 South football preview, Colorado will likely finish last as they did last season when they were 2-7 in the conference. Last season, the Buffaloes had the odd distinction of being ranked 70th in the nation in both points scored and points allowed. They also averaged 27.3 PPG and allowed 27.3 PPG. Colorado welcomes new HC Mel Tucker, who served as DC for Georgia, as well as OC Jay Johnson and DC Tyson Summers. Senior QB Steven Montez connected on 64.7% of his passes and threw for 2,849 yards. He starts again. He tossed 19 TDs and nine INTs. His top three receivers return with junior Laviska Shenault topping the trio with 86 catches and six scores. The rush attack is aided by an O-line that is stronger and more experienced. Colorado needs to replace 1,000-plus yard rusher Travon McMillian. Sophomore RB Alex Fontenot gets the nod.
Defense and Special Teams
Last season, the Colorado defense was ranked 44th versus the rush (145.6 YPG). Their pass defense was not as successful as they earned a ranking of 74th (234.7 YPG). The frontline sees junior DT Mustafa Johnson return. Johnson was exceptional last season, generating 7.5 sacks, eight TFL, and 16 QBHs. Despite his talent, Johnson cannot make up for the D-line's lack of experience. The linebackers possess good skills. Junior MLB Nate Landman, who topped the club with 104 tackles last season, also notched four sacks, 11 TFL, three PBU, two INTs, and three QBHs. Senior STAR Davion Taylor is back having recorded 11 QBHs, nine TFL, and 57 tackles. According to our Pac-12 South football preview, the D-backs, if healthy, could comprise the best unit on this side of the ball. Senior corner Delrick Abrams leads a young group. Last year, Abrams broke up five passes while recording three QBHs and 40 tackles.
Special teams include Ronnie Blackman running back punts and kickoffs. Blackman averaged 8.7 yards on punts and 19.1 on kicks. Junior James Stefanou was 30-of-30 on extra points and five-of-eight on field goals. Punter Alex Kinney, a senior, is also back. He placed 20-of-48 within the 20-yard line and averaged 38.4 YPP. Kinney, as well as Stefanou, was injured during the season and missed numerous games. Good health should help his numbers.
2019 Pac-12 South Football Preview
Bowl Projections
Frisco Bowl, Dec. 20 – SMU Mustangs and Arizona Wildcats
Las Vegas Bowl, Dec. 21 – Boise State Broncos and USC Trojans
Cheez-It Bowl, Dec. 27 – Baylor Bears and Arizona State Sun Devils
Rose Bowl, Jan. 1 – Nebraska Cornhuskers and Utah Utes
2019 Pac-12 South Football Preview
Projected Best Bets
Aug. 31 – Colorado State @ Colorado – The Buffaloes by nine points.
Sep. 7 – San Diego State @ UCLA – Bruins by about 18.
Sep. 7 – Northern Arizona @ Arizona – Wildcats win this going away.
Sep. 14 – USC @ BYU – Take the team from California.
Sep. 21 – Colorado @ Arizona State – State wins in a close one.
Oct. 5 – Utah @ Oregon State – We like the Utes.
Oct. 26 – Arizona State @ UCLA – Sun Devils bedevil the Bruins
Nov. 16 – California @ USC – Take USC at -12 or fewer.
Nov. 23 – UCLA @ USC – Trojans by about 10.
Nov. 30 – Colorado @ Utah – Utes win by approximately 18.
Utilize this 2019 Pac-12 South preview to give yourself an added edge this NCAA football season. For more information on the Pac-12, go to our Pac-12 North preview. You can access other conferences through our hub page.