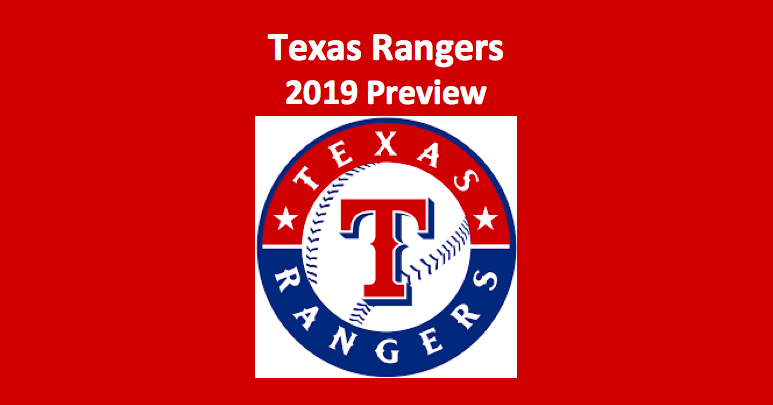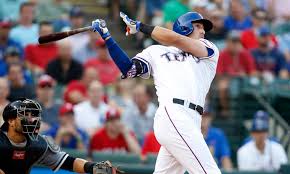 In 2015 and 2016, the Rangers made the playoffs with 88 and 95 wins respectively. But last season, the Texas Rangers (67-95) struggled to get on track. In fact, they never did, finishing dead last and 36 games behind the AL West champs, the Houston Astros. Our 2019 Texas Rangers preview does not find the Rangers to be much improved. This team, which won 78 games in 2017 and 11 fewer last season, is most likely once again headed to the cellar of the AL West. However, this season, the manager and much of the team has changed. So, with things being shaken up, these Rangers could, at least, be interesting to watch.
Pitching
In 2018, the Texas Ranger pitching staff was 28th in ERA (4.92). The ERA for Texas starters was one run higher than the AL average. The Rangers were also 28th in opponent batting average (.271). The team tied for 23rd in MLB for wins with 67 and their relievers were 13th in saves with 42. Interesting to note that even with most of last year's rotation gone, there has not been much improvement on this team when it comes to pitching.
Starters
Who will be part of the Rangers' starting rotation when the season begins? Our Texas Rangers preview finds that at this point that is hard to say, but can make an educated projection. In the Winter Meetings, Texas picked up four starting pitchers, righty Lance Lynn (10-10 W/L, 4.77 ERA, 1.53 WHIP), lefty Mike Minor (12-8 W/L, 4.18 ERA, 1.12 WHIP), lefty Drew Smyly, and righty Edison Volquez. Although Texas may try to move Minor, at the writing of this article, he's still with the team. We do expect these hurlers to start in the order listed.
Lynn, who's seen his velocity return after Tommy John surgery, is noted for keeping homerun totals down. Minor was putting up good numbers last season when a shoulder injury sidelined him. His slider is effective, but his four-seamer less so. Minor does give up quite a few homers. Smyly last pitched in 2016 when he was with the Rays. He put in 175 innings that season, but has been recovering from Tommy John surgery over the past two years. Like Minor, Smyly gives up round trippers at a fairly fast rate. Volquez, who also missed last season due to Tommy John surgery, is noted for having a tough time with control. He does have a strong arm. Lefty Yohander Mendez (2-2 W/L, 5.53 ERA, 1.55 WHIP) occupies the final spot in the rotation. He's got a decent low-90s four-seamer that needs to be successful so he can set up his tough-to-hit changeup.
Relievers
Two guys who can toss strikes will be used in major relief roles, Chris Martin (1-5 W/L, 4.54 ERA, 1.22 WHIP) and Jesse Chavez (5-2 W/L, 2.55 ERA, 5 SVs). Both are righties with Martin posting the major's sixth-best strikeouts-per-walk-ratio last season. Chavez tossed 96 innings last year for Chicago and Texas and had a 2.55 ERA. Right-hander Jose Leclerc (2-3 W/L, 1.56 ERA, 12 SVs) serves as closer. In that role last season, he did not allow a run in his final 21 innings. His swinging-strike percentage of 40.9% last year was the highest amongst all relief pitchers. Batters hit .123 against him. He is premium.
Everyday Players
Last season, the Rangers were mediocre to poor when it came to hitting. They scored 737 runs and accumulated 696 RBI, both of which ranked 14th in the majors. Also, Texas was 19th in slugging percentage (.404) and OPS (.722), while finishing 16th in on-base percentage (.318). Our Texas Rangers preview observes that the team was 23rd in batting average (.240), 21st in total bases (2,204), and 18th in stolen bases (74). Their best hitting stat was in the homerun department. They hit 194 over the fence, which ranked them 12th in MLB.
Hitting
The batting order has left fielder Shin-Soo Choo (.264 BA, 64 RBI, 21 HRs) leading off. In 2018, Choo posted his best OBP (.377) in five seasons with the Rangers. Second baseman Rougned Odor (.253 BA, 63 RBI, 18 HRs) is coming off a solid August where he hit seven homers, scored 23 times, and accumulated 29 RBI, bats second. Third in the order, Elvis Andrus (.256 BA, 33 RBI, 6 HRs), who was beaned and forced to miss close to 20 games last year, could be a .300 hitter if he can stay healthy. Fourth in the order is right fielder Nomar Mazara (.258 BA, 77 RBI, 20 HRs) while center fielder Joey Gallo (.206 BA, 92 RBI, 40 HRs) takes the fifth spot.
Our Texas Rangers preview sees the sixth through eighth slots in the batting order being first baseman Ronald Guzman (.235 BA, 58 RBI, 16 HRs), third baseman Patrick Wisdom (.260 BA, 10 RBI, 4 HRs), and DH Willie Calhoun (.222 BA, 11 RBI, 2 HRs). Guzman has power potential. Wisdom, a rookie, will attempt to replace Adrian Beltre. Calhoun DHs due to his poor fielding skills. Catcher Isiah Kiner-Falefa bats ninth. Kiner-Falefa will be mentored by veteran backup Jeff Mathis as the 24-year-old backstop finds his way as a starter.
Defense
Although defensively the Rangers were second in double plays with 169, they were also 28th in fielding percentage, posting a .980 mark. At short, Andrus offers premium defensive skills, while second baseman Odor showed marked improvement in the field last season. At first, Guzman is sound. Third base is open. Wisdom will be given a shot at taking over, but there are doubts about his abilities. As noted Kiner-Falefa will be finding his way to becoming the fulltime backstop. He a versatile and agile fielder who is also capable of playing various infield positions.
The outfield has a lot of question marks. Such as will Gallo actually play center? He's more of a left fielder, but he may be the logical choice for center, as he's one of the best defenders on the team. Another possibility in center is Delino DeShields. He's got speed and excellent defensive chops. Be he can't hit a lick. Mazara will play right, while left could be end up being occupied by Choo.
Management and Front Office
Our Texas Rangers preview notes that for the third straight time GM Jon Daniels has brought in a first-time manager. On this occasion, Chris Woodward takes over. Woodward has been in the coaching ranks since 2014, spending two seasons with the Mariners and three with the Dodgers. This is definitely a rebuilding year for this team, and, perhaps, a time when they can find some sort of stability.
2019 Texas Rangers Preview: Final Word
Our Texas Rangers preview envisions this team posting its third-straight losing season. The starting rotation has a lot of question marks, as does the batting order. The bullpen looks strong and the infield has some solid defensive players. Still, our 2019 Texas Rangers preview finds that there are a lot of unknowns. We anticipate another sub-500 season for the Rangers.
Projected Finish: 5th AL West, Record: 62-100
LINKS