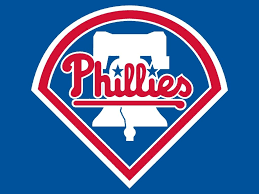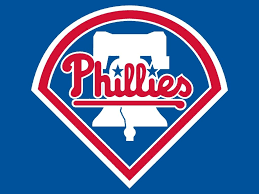 In the past five seasons, the Philadelphia Phillies (71-91) have not finished higher than third in the NL East. That third place finish was in 2012. For the past four seasons they have either been fourth or fifth. The problem has been that the Philly organization pretty much stood still for the past five years, letting the team slowly disintegrate. The last vestige of its 2007-2011 glory days, Ryan Howard, retired at the end of last season.
It's time to rebuild. In fact, the rebuilding is years behind. Our 2017 Philadelphia Phillies preview sees this as a slow process. Don't expect much from the team this season or even the next. This rebuilding effort is from the ground up.
Starting Pitching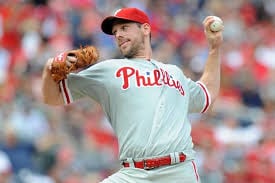 Last season, the very young Philadelphia rotation did fairly well considering there was no run support and the pitchers had so little experience. This season, the rotation is made up entirely of righties. The ace is a veteran, Jeremy Hellickson (R, 12-10 W/L, 3.71 ERA), who proved to be durable and reliable. The other experienced pitcher who joins the team from Boston is Clay Buchholz (R, 8-10 W/L, 4.78 ERA). It's hoped that Buchholz can find his stuff again, as he was inconsistent in 2016.
It's hoped they can lead the others, including number two starter Jerad Eickhoff (R, 11-4 W/L, 3.65 ERA), towards success. The young Eickhoff was steady and solid in 2016. Power pitcher Vince Velasquez (R, 8-6 W/L, 4.12 ERA) averaged 10.4 K per nine innings last season. He needs to find better control to be truly effective. Former first round pick Aaron Nola (R, 6-9 W/L, 4.78 ERA) will hopefully be back from the elbow strain he suffered last season.
Bullpen
Two hard throwers, closer Hector Neris (R, 4-4 W/L, 2.58 ERA, 2 SV)and setup man Edubray Ramos (R, 1-3 W/L, 3.83 ERA), will anchor this unit. The group struggled last season. It's hoped that vet righties Joaquin Benoit (R, 1-1 W/L, 5.18 ERA) and Pat Neshek (R, 2-2 W/L, 3.06 ERA) can be used in 2017 to generate a trade for some young prospects. To do so they will have to perform will for half of the season. Jeanmar Gomez (R, 3-5 W/L, 4.85 ERA) had a fine first half and terrible second. Philly needs consistency from him.
Hitting and Fielding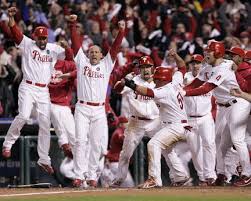 In most offensive categories, the Phils finished either 29th or 30th. In the middle field positions, second baseman Cesar Hernandez (.294 BA, 6 HR, 39 RBI) and Freddy Galvis (.241 BA, 20 HR, 67 RBI) are top defensive duo. Hernandez also did well at the plate, while Galvis struggled mightily. The young duo of first baseman Tommy Joseph (.257 BA, 21 HR, 47 RBI) and third baseman Maikel Franco (.255 BA, 25 HR, 88 RBI) powered a lot of baseballs out of the park. However, Franco needs to have more disciplined at bats. When at bat catcher Cameron Rupp (.262 BA, 16 HR, 54 RBI) was able to use his power more effectively, but he was liability behind the plate. He needs to frame pitches better and call a smarter game.
The Philly outfield under-produced last season. Philadelphia has added vet Howie Kendrick (.255 BA, 8 HR, 40 RBI) to help in that area. Kendrick was acquired in a trade with the Dodgers in the off-season after putting up poor numbers. But he's a good hitter and it's his contract year, so it's hoped he'll have an explosive season. Roman Quinn (.263 BA, 0 HR, 6 RBI) is an exciting rookie who could get a start in right field this season, while center belongs to Odubel Herrera (.286 BA, 15 HR, 49 RBI), the best hitter on the team.
Coaching and Management
GM Matt Klentak has tried to make some moves, but he'll need to make a lot more to make the Phillies competitive in 2017. Billionaire owner John Middleton has said that he's committed to building a quality team, but he doesn't want to do so by simply tossing cash around. Manager Pete Mackanin is ready to guide this mix of veterans and youngsters towards a better future.
2017 Philadelphia Phillies Preview Final Word
Our 2017 Philadelphia Phillies preview anticipates that this team will certainly struggle, but they should also show improvement. Still, we doubt that they'll do better than fourth and expect Philadelphia to finish fifth. Wait until next year.
2017 Philadelphia Phillies Preview Projected Finish: 5th NL East