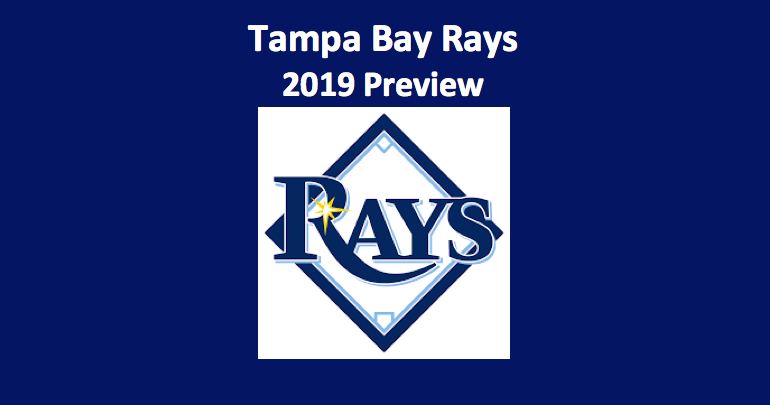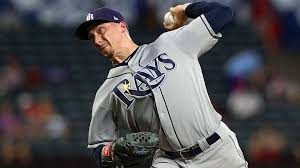 Many times you simply want to count the Tampa Bay Rays (90-72) out. After all, they're a small-market team that doesn't seem to be able to attract the talent needed to compete in the AL East. After all, from 2014 to 2017, they were unable to get beyond the .500 mark. But last season they did rocket past it, and the previous six seasons prior to 2014, the Rays also won more than 80 games. In fact, in five of those six seasons, they recorded 90 or more wins. How does our 2019 Tampa Bay Rays preview see this team performing in the upcoming season? Well, never say never with this team. They do have a shot at the playoffs. Of course, to get to the postseason, they'll have to deal with the Yankees and Red Sox. That's never easy.
Pitching
Last season, Tampa Bay pitching was exceptionally strong. They finished sixth in team ERA with a 3.74 mark. The Rays' staff was third in opponent batting average (.230) and second in saves (52). Opponent batting average for Tampa Bay starters was .225, while the league average was .252. Also, starter WHIP came in at 1.17, which was better than the AL average of 1.31. The staff's 90 wins tied for 10th in MLB and was good for third in the AL East.
Starters
The ace in the rotation in young starter Blake Snell (21-5 W/L, 1.89 ERA, 0.97 WHIP). Snell, a lefty, won 21 games and recorded an ERA of 1.89 last season. He's one of four hurlers since 1920 to post those impressive stats at age 25 or younger. Snell, the 2018 Cy Young Award winner, is also the first lefty to win at least 20 games while also earning a sub-2.00 ERA since Rod Guidry did it in 1978. The Tampa Bay ace has four solid pitches and, at times, is virtually unhittable. Righty Charlie Morton (15-3 W/L, 3.13 ERA, 1.16 WHIP) is the second guy on the mound for the Rays. Morton's fastball averaged 96.6 mph last season and he throws an effective curve. Our Tampa Bay Rays preview observes that the 35-year-old is 29-10 over the past two seasons.
Righty Tyler Glasnow (2-7 W/L, 4.27 ERA, 1.27 WHIP) has honed his mechanics, enabling him to deliver strikes consistently. Along with a fastball that breaks 100 mph, he's developed an effective slider. The final two starters may include lefty Ryan Yarbrough (16-6 W/L, 3.19 ERA, 1.29 WHIP) and righty Yonny Chirinos (5-5 W/L, 3.51 ERA, 1.22 WHIP). Both proved to be reliable and effective last season.
Relievers
With save artist Sergio Roma now with the Marlins, the Rays will use lefty Jose Alvarado (1-6 W/L, 2.39 ERA, 1.11 WHIP) as their closer. In 70 appearances last season, Alvarado gave up just one dinger. He throws a heavy slider, an upper 90s fastball, and a developing curveball. In the minors over 229 innings, Alvarado struck out 263 batters and walked 153. Control can be an issue with him. He did notch eight saves last season. Diego Castillo (4-2 W/L, 3.18 ERA, 0.95 WHIP) is a sound choice in the eighth inning. His fastball comes in at the mid-90s and he offers a quick darting slider. Ryne Stanek (2-3 W/L, 2.98 ERA, 1.09 WHIP) could be the Rays setup guy. There's plenty more talent in the pen, and chances are Tampa Bay will use it. Last season, they topped MLB in relief innings with 824.
Everyday Players
Our Tampa Bay Rays preview observes that this team could hit and run. They were fourth in the majors in batting average (.258) and second in stolen bases (128). The team's OB% was also solid at .333 (5th). Other areas were around average, as the Rays placed 17th in total bases (2225) and slugging percentage (.406), 16th in runs (716), and 19th in RBI (664). The team's OPS ranked 12th at .740. They were 27th in homers (150) and 26th in men LOB (1,156). Might they fix both of those areas?
Hitting
Lead off in the batting order goes to center fielder Kevin Kiermaier (.217 BA, 29 RBI, 7 HRs). Kiermaier looks to bounce back in 2019 after an injury-filled 2018 diminished his offensive output. Left fielder Tommy Pham (.275 BA, 63 RBI, 21 HRs), who came to the Rays from the Cards, hit .343 and recorded an OPS of 1.071 in 39 games with TB last year. He bats second, while second baseman Joey Wendle (.300 BA, 61 RBI, 7 HRs), who came on strong in the last four months of the season, looks to bat third. He wreaks havoc on pitchers. DH Ji-Man Choi (263 BA, 32 RBI, 10 HRs) is a solid platoon player who proved to be effective against right-handed pitchers.
Next up and in the fifth spot, according to our Tampa Bay Rays preview, is shortstop Willy Adams (.278 BA, 34 RBI, 10 HRs). He's another player who came on strong at the plate in the late summer. Austin Meadows (.287 BA, 17 RBI, 6 HRs), who looked good in limited MLB action last season, had a penchant for generating hits in the minors. The number seven and eight spots go to catcher Mike Zunio (.201 BA, 44 RBI, 20 HRs), who's noted for his defensive skills, and Yandy Diaz (.312 BA, 15 RBI, 0 HRs), a career .311 hitter in the minor leagues. Zunio is good for 20 or more homers per season. Third baseman Matt Duffy (.294 BA, 44 RBI, 4 HRs), primarily a singles hitter, bats last. He hits too many ground balls to be effective.
Defense
In the field, the Rays were average, as they recorded a .986 fielding percentage (11th) and completed 135 double plays (15th). The best defensive player within the diamond is Zunio. The catcher has a fantastic work ethic, frames pitches with the best of them, and possesses a strong and accurate arm. At the corners, both Diaz at first and Duffy at third, play adequately. Adams at short and Wendle at second are sound fielders who rarely make mistakes.
Last season, Kiermaier ranked third amongst MLB center fielders in Defensive Runs saved score (+14). But he has to stay healthy this season to be fully effective. Pham brings a lot of energy and drive to left, while Meadows should hold his own in right. If need be, Guillermo Heredia is a plus defender who can play any field.
Management and Front Office
Our Tampa Bay Rays preview finds that keeping this club competitive is a real team effort. Erik Neander and Chaim Bloom work together in the front office to find bargains, make deals at the trade deadline, and develop talent. Manager Kevin Cash is a master at using every tool at his disposal to eke out that run that will win the game.
2019 Tampa Bay Rays Preview: Final Word
Our Tampa Bay Rays preview sees the pitching staff as keeping this team in the mix down to the bitter end. Another 90-win season is possible, as is a wild card spot. Along with a sound rotation and deep bullpen, the Rays have a lot of potential at the plate. Our 2019 Tampa Bay Rays preview envisions a third-place finish.
Projected Finish: 3rd AL East, Record: 90-72
LINKS