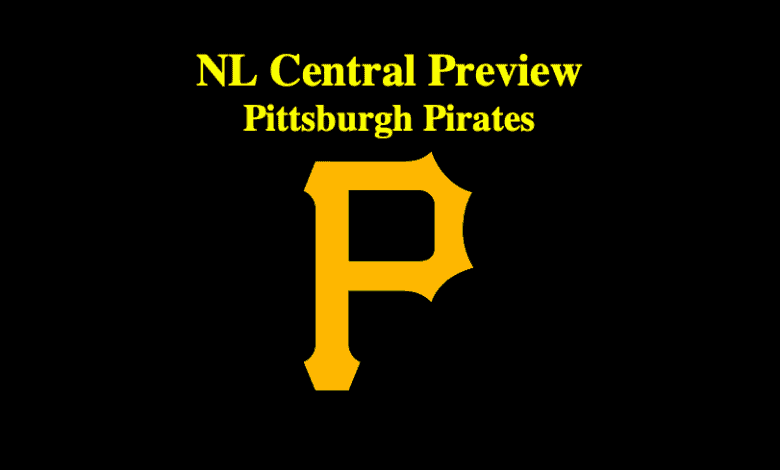 Our NL Pittsburgh Pirates preview 2021 observes that in 2013 this franchise broke a 20-year playoff drought by winning 94 games and finishing second in the division. That year, they lost in the NLDS to the St. Louis Cardinals three games to two. The Bucs also qualified for the postseason the following two years. Each of those postseason berths ended in losses in the wildcard game. Presently, Pittsburgh finds itself wallowing in a playoff drought of five years with their best finish being third and their best record being 82-79. The team's 2020 record adjusted to 162-game season was 51 and 111. Their actual number of wins and losses came to 19 and 41. Those 19 wins were the least in the majors.
NL Pittsburgh Pirates Preview 2021 – Pitching
In 2020, Pirate pitching was overall mediocre, as the team recorded an ERA of 4.68 (9th) and an OBA of .235 (7th). Their WHIP of 1.36 ranked ninth, while the 80 homeruns they allowed tied them for sixth in the league. The Pirate rotation offered nine quality starts (11th), and the staff combined for three shutouts (tied-6th). Pittsburgh's six saves were the fewest in the NL. The Bucs tied for 10th in hits with 451. They were fifth in Ks with 536 and, unfortunately, first in walks, as they issued four balls to 249 batters. The biggest problem with the 2021 rotation is that they have not improved at all.
Pittsburgh Rotation
Mitch Keller tops the rotation. In two seasons with the Bucs, he started 16 games with recording two wins and six losses. He comes into this season with a 5.81 ERA and 1.65 WHIP. However, late in the season, he did impress by pitching six scoreless innings against the Cards and five more against Cleveland. In essence a 2021 rookie, this is a huge step for the 24-year-old righty. Chad Kuhl, who's really a number five starter, is the second guy in for the Pirates. Over four seasons, he's 20-23 with a 4.35 ERA and 1.42 WHIP.
Three Through Five
Tyler Anderson is the type of guy you want at the end of the rotation and not in the middle. Over five seasons, he's 22-27 with a 4.66 ERA. In his first major league action last season, JT Brubaker had nine starts. He won one game and lost three, recording an ERA of 4.94 and WHIP of 1.37. Finally, 12-year veteran Trevor Cahill joins the Pirates. He's one of those guys who's moved from bullpen to rotation and back again. Cahill is a serviceable fifth starter who could eke out seven or eight wins.
Relief
The Pirate bullpen will certainly be in a state of flux. Richard Rodriguez is the closer for now. Last season, in 24 appearances he converted four of five save opportunities while also recording holds, three wins, and two losses. His ERA was a solid 2.70 and WHIP 0.86. He relies upon a 93mpg fastball and 81mph curve. Kyle Crick and Chris Stratton may also get a chance at the closer role. Although for now, they're both ready to step into setup roles. Crick uses an 87mph slider and 91mph fastball. Stratton offers two primary pitches, a 93mph four-seam fastball and 87mph slider. He mixes it in with a slow curve, 87mph change, and an 88mph sinker. David Bednar, a 26-year-old righty who comes to the Bucs after two seasons with the Padres, will also be given the chance to setup.
Pittsburgh Pirates Preview 2021 – Everyday Players
This team's .220 BA (14th) made it tough for them to generate runs. Additionally, the Pirates were last in the league in OBP (.284), and the only team to record a mark in this category under .300. Their slugging percentage of .357 and OPS of .641 both placed dead last. RBIs totaled 210 (15th), homers 59 (13th), and hits 425 (12th). They tied for 13th in doubles with 76. Buc batters struck out 521 times, which was seventh-highest amongst National League teams and 167 walks, which ranked second-fewest.
Pittsburgh – Infield
Erik Gonzalez gets the start at short, while Adam Frazier gets the nod at second base. Last season, over 50 games, Gonzalez hit .227 with three homers and 20 RBI. Frazier, who was a Gold Glove finalist last season, hit .230. Normally, he a .270-plus hitter. In 58 games, he hit seven homers and seven doubles. This is his sixth MLB season.
At third last season, Ke'Bryan Hayes proved to be a premium defender and offensive force. Over 24 games, he hit .376 with 11 RBI and five homeruns. He was sixth in Rookie of the Year voting, while he still keeps his rookie status this season. First baseman Colin Moran served as the DH last season. He led the Pirates with 10 homeruns while batting .247, smacking 10 doubles, and driving in 23 RBI. Catcher Jacob Stallings was a Gold Glove finalist last season and his defense allowed him to win team MVP honors. Our Pittsburgh Pirates preview 2021 finds that he was not much of an offensive threat.
Outfield
Bryan Reynolds, who can play either left or center, will play left. Last season, his second in the majors, he hit just .188 over 55 games with seven homers and 19 RBI. In 2019, his rookie season, Reynolds hit .314 with 16 homers, 37 doubles, and 68 RBI. In 2021, we expect him to rebound. Anthony Alford plays center. Although he's been in the league five years, he's played in just 50 games. He's a .161 hitter who possesses solid defensive chops. In right field, Gregory Polanco had a terrible season, underperforming at the plate. He hit just .153 after breaking his wrist in winter ball and starting the season on the COVID-19 IL. A lot more will be expected from Polanco this season.
NL Pittsburgh Pirates Preview 2021 – Final Word
This Pittsburgh Pirates preview 2021 notes that GM Ben Cherington starts his second season with this club. Cherington was general manager for the Boston Red Sox when they won the World Series in 2013. That something that this franchise has not done since 1979. That won't happen this season, as Cherington has at least a few more seasons to go until his rebuilding efforts bear fruit. He has two primary issues. Our Pittsburgh Pirates preview 2021 finds that the first is the Pirate roster, which does not have any premium talent. The second is the farm system, which is mediocre at best. In 2020, first-year manager Derek Shelton made his share of freshmen mistakes. But the players like him and were certainly motivated to perform. They will eke out a few more wins than they did last season.
Summary – Pittsburgh Pirates Preview
Record: 62-100 (Fifth-place NL Central)