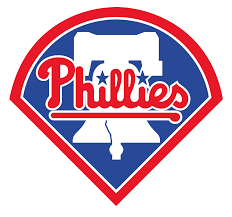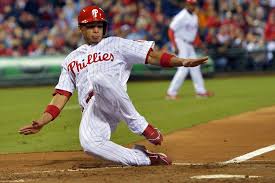 Over each of the past five years, the Philadelphia Phillies (66-96) have finished either fourth or fifth in the NL East. But this year may be different. We don't expect them to necessarily make the playoffs, but they may actually post a winning record. Why is that? Our Philadelphia Phillies 2018 preview notes that this is a team that has a lot of young talent, a new and exciting manager, and an improved bullpen. They've also spent $60 million in the offseason on upgrading their offense. This could be a pretty good year for the Phils.
Pitching
Batters hit a whopping .265 (24th) against Philadelphia pitching and their bullpen finished with 33 saves (tied for 25th). But their team ERA was 4.55 (18th), which was better than one might expect. There are some young arms that will try to make a difference this season, as well as a vet or two that will be attempting to get back on track. The bullpen looks to be pretty good.
Starters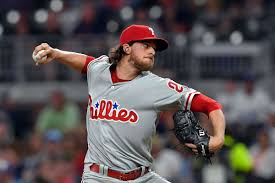 At this point, the rotation is comprised of all righties. Number one is Aaron Nola (12-11 W/L, 3.54 ERA, 9.9 K9). He's got three pitches, a sinker, sweeping curve, and changeup, that can completely fool batters. He had 12 quality starts last season of seven innings or more. Second is Jerad Eickhoff (4-8 W/L, 4.71 ERA, 8.3 K9); he looked like he might be ready to have a breakthrough year in 2017, but went afoul due to late-season injuries. Vince Velaquez (2-7 W/L, 5.13 ERA, 8.5 K9) also showed a lot of promise but was hampered for a solid three months with various maladies. He needs to learn to pace himself and improve his efficiency.
Nick Pivetta (8-10 W/L, 6.02 ERA, 9.5 K9) and Ben Lively (4-7 W/L, 4.26 ERA, 5.3 K9) round out the group of starters. Pivetta showed a lot of promise in his five seasons in the minors, but had a tough time in the bigs last year. In 2016, Lively looked to be one of the best starters in the minors, but he struggled last season when he came up.
Relievers
Closer Hector Neris (3.01 ERA, 26 SVs, 10.4 K/9) had a great August and September, making 16 of his 26 saves and blowing none. Tommy Hunter (3-5 W/L, 2.62 ERA, 9.8 K9) was a workhorse for the Rays last season, appearing in 60 games, while the well-traveled Pat Neshek (5-3 W/L, 1.59 ERA, 10.0 K9) made the 2017 All-Star team. The Phils sent him to the Rockies after the break, and now he's back in the City of Brotherly Love.
Everyday Players
The Phillies did spend cash to improve an offense that was in the lower 15% last season. Their best stat was team batting average, in which they were ranked 20th (.250). They were 25th in slugging percentage (.409), 26th in homeruns (174), and 27th in RBI (654). The team was ranked eighth in fielding (.986) and 15th in double plays (146).
Hitting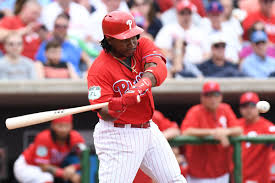 The offense includes the veteran Carlos Santana (.259 BA, 79 RBI, 23 HRs), who saw his numbers decline with the Indians last season. Santana, who plays first, will most likely bat third, while left fielder Rhys Hoskins (.259 BA, 48 RBI, 18 HRs), will be in the fourth spot. Batting leadoff will be second baseman Cesar Hernandez (.294 BA, 34 RBI, 9 HRs),, always a threat, and second in the batting order is center fielder Odubel Herra (.281 BA, 56 RBI, 14 HRs). He punched 59 extra-base hits last season. Nick Williams (.288 BA, 55 RBI, 12 HRs), who's in the second-half of the order, has shown power against right-handed pitching.
Third baseman Maikel Franco (.230 BA, 76 RBI, 24 HRs) has seen his stats diminish over the past two seasons. Eighth in the order, shortstop J.P. Crawford (.214 BA, 6 RBI, 0 HRs) is a major question mark as a hitter, while catcher Jorge Alfaro (.318 BA, 14 RBI, 5 HRs) showed some promise at the plate.
Defense
At short, Crawford offers solid play and sure hands, while at second Hernandez is reliable. At the corners, Santana will get the job done at first while Franco is noted for losing focus. Alfaro has a great arm behind the plate. The big question is can he handle a young pitching staff? In left, Hoskins, who's really first baseman, will be adequate, and in right Williams offers decent coverage. Herra's speed should help him in center.
Management and Front Office
The Phillies have a new manager, and his name is Gabe Kapler. When Kapler was a utility player with the Red Sox no one seemed to hustle more or love the game more than he did. Plus, everyone always said he'd make a great manager. His time has arrived, and that's after just one year of managing in the minors. Kapler knows the game inside-out, possesses good decision-making skills, and relates well to players. GM Matt Klentak likes to think out of the box and be creative. He and Kapler are both into analytics. It should be an interesting duo.
Philadelphia Phillies 2018 Preview: Final Word
The Phillies look like they are ready to begin turning it around. Putting up a winning record and improving on offense would be a good start. Kapler is young and enthusiastic and he has a talented group of starters and some decent guys in the bullpen. Our Philadelphia Phillies 2018 preview does see this team moving out of the cellar and winning more games than they have in a while.
Projected Finish: 4th NL East, Record: 78- 84