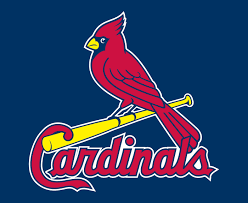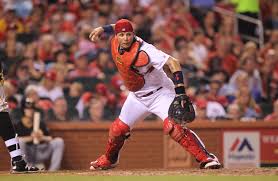 Although the St. Louis Cardinals (83-79) have not made the playoffs in the past two seasons, they have still posted winning records in each of those seasons. In 2016, they were second with a record of 86-76, while last year their numbers earned them third place. Our St. Louis Cardinals 2018 preview imagines that this team will manage a strong second-place finish. Will they make the postseason? That may be difficult due to the strength of teams in the NL West. Still, this Cardinal team could possibly find themselves in a place where they have been more times than not since 2011, and that's in the playoffs. Here's how we think they will do in the NL Central.
Pitching
In the majors, Cardinal pitching managed to finish in the top third in terms of ERA (4.01, 10th), opponent batting average (.253, 12th), and saves (43, tied 9th). With 83 wins, they were 12th in that category. They have a good rotation and a solid bullpen that hold leads and save close games.
Starters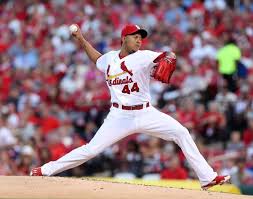 Each of the St. Louis starters is a righty. First in the rotation is Carlos Martinez (12-11 W/L, 3.64 ERA, 9.5 K/9). He had 217 Ks last season, as he utilized his high-speed fastball and knockout slider. Adam Wainwright (12-5 W/L, 5.11 ERA, 7.0 K/9), who's best pitch is his curve and who sees his fastball diminishing with age, was a home-cooking type of pitcher. He went 8-1 at home with a 3.06 ERA, while earning an away record of 4-4 with a 7.32 ERA. In the third spot is Michael Wacha (12-9 W/L, 4.13 ERA, 8.9 K/9). Despite no longer being a youngster, he put in over 200 innings last season. Luke Weaver (7-2 W/L, 3.88 ERA, 10.7 K/9), who uses a mid-90s fastball/high-end changup combo, had a six-week hot streak late last season where he posted seven straight wins. Finally, Miles Mikolas comes from a three-year stint in Japan where he went 31-13 and notched a 2.18 ERA over 62 starts.
Relievers
Lefty closer Tyler Lyons (2.83 ERA, 3 SVs, 11.3 K/9) offers a slider and low-90s fastball that consistently stymie's hitters. He had an 18.2 scoreless-inning streak last season that topped all Cardinal hurlers. Two righties are essential forces in relief. Luke Gregerson (2-3 W/L, 4.57 ERA, 10.3 K/9) continues to be a major contributor, having made a minimum of 59 appearances per season over the past 19 years. Matt Bowman (3-6 W/L, 3.99 ERA, 7.1 K/9) led the team in holds with 23 and in his first 10 appearances did not give up a run.
Everyday Players
Cardinal hitters were fairly average last season. It would be helpful if they could get their stats up a bit in 2018. They did better than average in on-base percentage, notching a .334 mark (8th). They were 13th in RBI (728), 14th in batting average (.256), and 17th in slugging percentage (.426). The team stole 81 bases (17th). Defensively, they were ranked 14th in fielding percentage (.984) and tied for sixth in double plays (164).
Hitting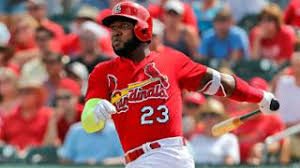 In the lead-off spot last season, third baseman Matt Carpenter (.241 BA, 69 RBI, 23 HRs) drew 109 walks, which was second-most in the NL. In the second positon in the batting order, centerfielder Tommy Pham (.306 BA, 73 RBI, 23 HRs) smacked almost half of his round trippers after the seventh innings. He led the team in steals with 25. Left fielder Marcell Ozuna (.312 BA, 124 RBI, 37 HRs) surpassed his former RBI high of 85 (2014) by 39. In the fourth spot, Dexter Fowler (.264 BA, 64 RBI, 18 HRs) knows how to get on base and either keep the rally going or jump-start one.
Catcher Yadler Molina (.273 BA, 82 RBI, 18 HRs) was a hit-machine in September, as he drove in 22 runs. First baseman Jose Martinez (.309 BA, 46 RBI, 14 HRs) led MLB rookies in batting average and reached base safely 27 times in a row. Shortstop Paul DeJoung (.285 BA, 65 RBI, 25 HRs), who was second in Rookie of the Year voting, also put up some fine numbers, including 25 homers. That's the second-most by a rookie in Cardinal history, only surpassed by Albert Pujols (37). Second baseman Kolten Wong (.285 BA, 42 RBI, 4 HRs) had four bunt hits and 16 infield hits last season.
Defense
At third, Carpenter is efficient and versatile. He can play the other corner spot if needed and is also a dependable substitute at second. Martinez is passable at first and DeJong gets the same grade at short. Wong is sound at second. Pham is an above-average defender in center, offering fine speed and tracking skills. In left, Ozuna offers fine arm strength, while right fielder has challenges on D.
Management and Front Office
Manager Mike is not noted for his skills as a tactician, and his decision-making has frustrated numerous players. He does have some new coaches on hand, including pitching coach Mike Maddux. Maddux is a savvy baseball guy who uses detailed scouting reports and specific strategies in making pitching decisions. He may have been brought in to balance-off Matheny's methods. GM Mike Girsch is new to the position, but he's been an assistant for a long time. He's expected to be an analytics based decision-maker.
St. Louis Cardinals 2018 Preview: Final Word
The Cardinals last won the World Series in 2011. That year, they were the wild card team. Our St. Louis Cardinals 2018 preview sees a team that could possibly get into the postseason once again as a wild card. It's doubtful they can top the division with the Cubs in their way. Then again, Chicago had its issues last year. They are vulnerable.
Projected Finish: 2nd NL Central, Record: 92-70