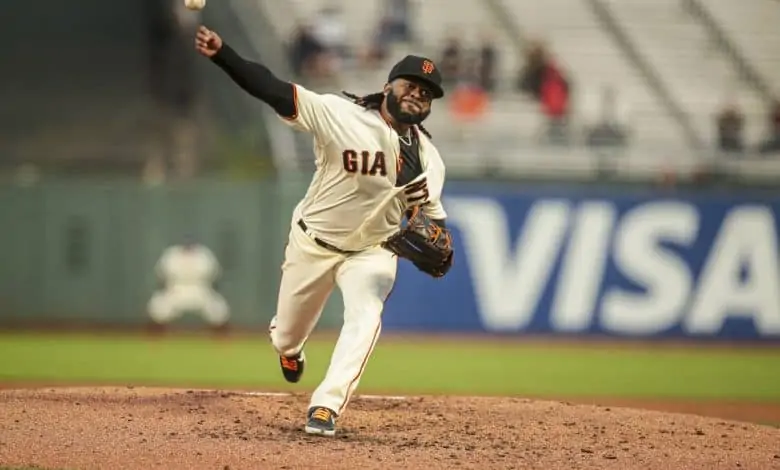 The Cincinnati Reds (7-4, 2-3 away) concluded a three-game set against the San Francisco Giants (7-4, 4-1 home) on Wednesday night in National League action. Both teams have taken one game in the series so far, so Wednesday's contest serves as the rubber match between the two opponents.
Thursday's first pitch is at 3:45 p.m. EST inside Oracle Park in San Francisco, CA. According to oddsmakers, Cincinnati is the favored team in the series finale, and the total is at 8.
What to Know – Cincinnati Reds
The Reds opened up the season, winning six of their first seven, but have dropped three of their last four as of late. Even with the lack of success recently, the Reds still sit in first place in the NL Central standings.
Tyler Mahle (1-0, 2.00 ERA, 1.11 WHIP) returns to the mound for his third start of the season. Mahle has been effective in both starts so far, although not going deep into games. The right-hander tossed 4.0 innings of no-hit ball in his last start, striking out six and walking four.
Cincinnati's offense is batting .273 as a team and scoring nearly seven (6.8) runs per game. Outfielders Tyler Naquin (five home runs) and Nick Castellanos (four home runs) lead the power surge in the Reds lineup that leads the league in home runs (20).
Rookie third baseman Jonathan Inda has emerged as an early surprise for Cincinnati, batting .353 over ten games played with 11 runs driven in. Castellanos and second basemen Mitch Moustakas paces the Reds with ten runs scored apiece.
What to Know – San Francisco Giants
San Francisco has looked impressive in recent days, winners of five of their last six. The Giants have done it with solid pitching, conceding 2.5 per game in the previous six contests. San Francisco sees itself two games outside of first place in the NL West.
The host counter on the mound with veteran starter Johnny Cueto (1-0, 2.51 ERA, 0.98 WHIP). Cueto looked spectacular in his last outing, firing 8.2 innings, scattering four hits, allowing one earned run, and striking out seven batters. The 35-year old hasn't allowed a home run in his 14.1 innings of work this season.
The Giants hit just .206 as a team and plate 3.5 runs per game. While San Francisco continues to try and figure it out at the plate, that has not been the case for veteran third basemen Evan Longoria. Longoria has had a resurgence in the box, hitting .316 and leading the Giants in home runs (4) and RBI (8).
The Pick is In
Both teams jumped on each other early last night, scoring four runs apiece in the first inning. Do not expect that to happen with Mahle and Cueto on the bump. This one should be a low-scoring battle through its entirety.
Cincinnati tacks on a few runs late to take the series finale against the Giants before returning to Ohio. Final score in this one, Cincinnati wins it, 5-3.
The Pick: Cincinnati Reds ML