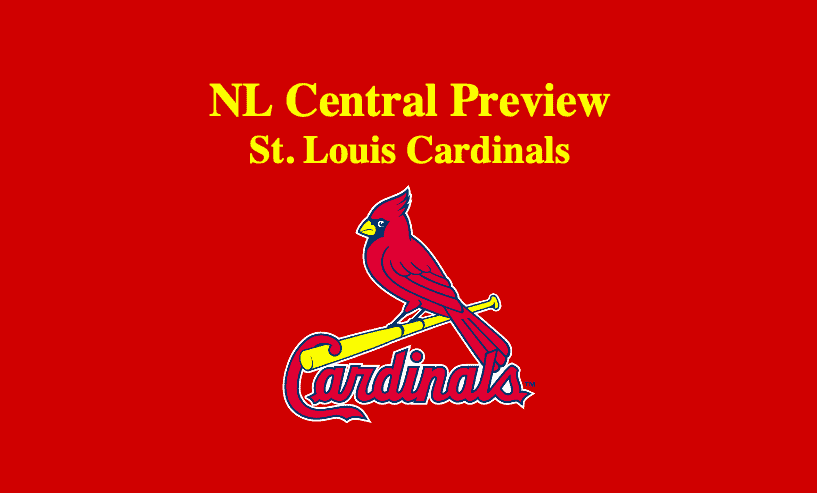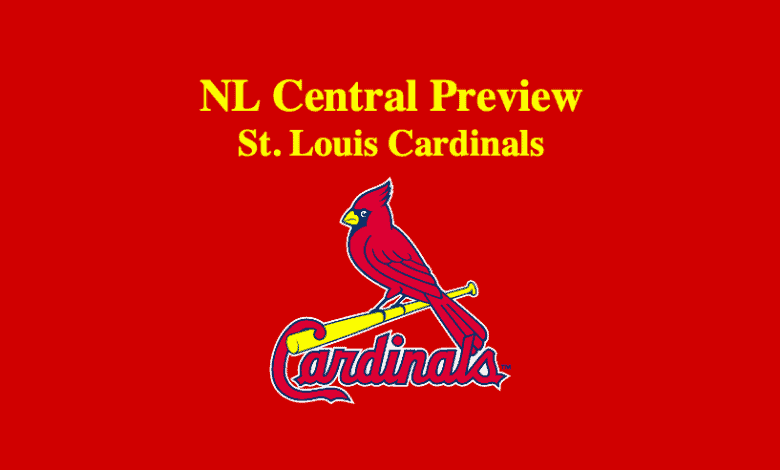 Our NL St Louis Cardinals preview 2021 observes that in the last 20 years this team has qualified for the playoffs 20 times and won the World Series twice. In the last two years, the furthest they've made it in the postseason is the NLCS. In 2019, the Cards finished first in the division with a 91-71 record, and last season, when they finished second, their 162-game adjusted record was 84-78 with the real-game mark being 30-28. This team comes into the 2021 season with a fine pitching staff but a weakened offense, as they have lost various key producers. However, this is a weak division and St Louis is the best in this division.
NL St Louis Cardinals Preview 2021 – Pitching
The Cardinal pitching staff recorded the fourth-lowest ERA in the league (3.90). Plus, their .215 OBA ranked third. They ranked fifth in WHIP (1.23). With 13 saves, the Cards tied four other teams for sixth. St Louis has no shutouts or quality starts. 216 Ks (13th), 204 BB (sixth fewest), and 69 homeruns (tied-fourth fewest). The allowed the fewest hits (376).
St Louis Rotation
Our St Louis Cardinals preview 2021 finds that Jack Flaherty has a huge amount of unfulfilled potential. Overall, the 25-year-old did fine, starting nine games as posting a 4-3 record. However, his ERA came in at 4.91. The righty features a darting 94mph four-seam fastball, a twisting 85mph slider, and a low 77mph curve. Plus, he offers a 92mph sinker and rarely thrown 86mph change. Lefty Kwang-Hyun Kim uses a fastball and slider, while mixing in a slow curve and 81mph changeup. Last year, his first in the major, Kim started eight games and went 3-0 with a 1,62 ERA and 1.03 WHIP. He was a solid performer.
Three Through Five
Miles Mikolas, an avid strike thrower, missed last season due to surgery. Now that he's healthy, the righty has the potential to post double-digit wins, an ERA under 3.00, and a WHIP of around 1.00. That is, if he can get back to his old form. He utilizes a 91mph fastball, low-speed curve, and 85mph slider. He is a sound third starter. Adam Wainwright is in his 16th MLB season, all of which have been with the Cardinals. Last season, over 10 stars, he was 5-3 with an ERA of 3.15 and WHIP of 1.05. Primarily a finesse pitcher, he utilizes a curve, ssinker, and cutter. Carlos Martinez begins his ninth season with the Cards. His production has dropped off greatly. He could end up in the bullpen, which is where he worked out of in 2019.
Relief
The bullpen features a lot of high-velocity hurlers. Closer Jordan Hicks offers a 104mph fastball that virtually unhittable. He opted out of the 2020 season due to his need to recover from Tommy John surgery. Lefty Genesis Cabrera brings a high-speed, 96mph sinker and offers top-notch setup potential. Tyler Webb, another lefty, ably shuts down hitters, while Alex Reyes also possesses fine strikeout potential.
St Louis Cardinals Preview 2021 – Everyday Players
The Cards recorded a BA of .234 (11th) and an OPB of .323 (8th). The team's slugging percentage of .371 and their .694 OPS both ranked 14th. They were also 14th in runs (231). Other examples of the team's low offensive output include their 410 hits (15th), 73 doubles (14th), and 51 round trippers (15th). The struck out just 477 times, which ranked fourth-fewest in the NL. Walks came in at 205 (7th). Total RBI came in at 231 (14th), while the team's 18 steals ranked 13th.
St Louis – Infield
Tommy Edman, who hit .304 in 2019, his rookie season, starts at second, while veteran Paul DeJong plays short. Edman is a fine fielder who saw his production fall off in 2020. DeJong is a fine defender who in 2019 recorded 78 RBI, 30 homers, and 31 doubles. Like Edman, last year, he had an off season at the plate.
In 2020, first baseman Paul Goldschmidt played in 58 games, hitting .304 with 21 RBI, six homers, and 13 doubles. He also recorded an OPS of .883. He led the team in all offensive categories. Plus, he plays a fine first base. After eight seasons with the Rockies, Nolan Arenado comes to the Cards to play third. He's a huge offensive addition to the team. Arenado is a .290-plus hitter who can deliver 100-plus RBI and 40-plus homeruns.
Since 2004, catcher Yadier Molina has been in the majors and behind the plate for St. Louis. Our St Louis Cardinals preview 2021 observes that he's a solid backstop with nine Gold Cloves and 170 career defensive runs saved. Plus, he's a massive force at the plate. Molina may retire after this season. He's still got it.
Outfield
The St, Louis outfield underperformed at the plate, hitting .209 and slugging .383. More production is needed from this group. The defense is premium with Gold Glove winner Tyler O'Neill in left, the gifted Harrison Bader in center, and highly-touted rookie Dylan Carlson, a switch-hitter, in right. O'Neill hit .173 last season and recorded an OPS of .261. Both numbers, as were all of his others, were well below his season averages. In his four MLB seasons, Bader has struggled at the plate. The Cards hope to see more from him offensively.
NL St Louis Cardinals Preview 2021 – Final Word
This St Louis Cardinals preview 2021 finds that Mike Shildt, now in his fourth season as this team's manager, proved last season that he could masterfully maximize his personnel. Shildt, along with pitching coach Mike Maddux, ably navigated the treacherous straits of COVID-18 and what was a rigorous schedule as they played 53 games in 44 days. President of baseball operations John Mozeliak has garnered two pennants and a string of winning seasons with the Cards. However, he'll be under scrutiny this season, as it's his job to make decisions that will underpin this team's effectiveness while giving it a real opportunity to win a World Series. Something they have not done since 2011.
Summary – St Louis Cardinals Preview
Record: 94-68 (First-place NL Central)