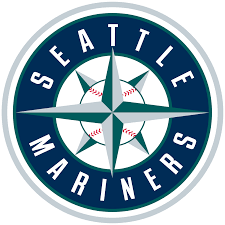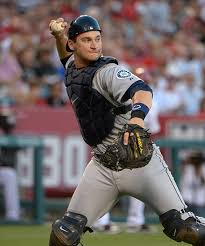 The last time the Seattle Mariners (78-84) were in the playoffs was 2001. That year they won the AL West and met the Yankees in the ALCS. Seattle lost that series to New York four games to one. Since then, the highest they have finished is second. They've done that three times, but none of those times have they won enough games to secure a wild card berth. Last season, the Mariners finished tied for third. Unless they can find better pitching and hitting, our Seattle Mariners 2018 preview sees the team as once again securing third in their division and once again missing the postseason.
Pitching
Generally speaking, the pitching is average. This is a team that tied for 16th in wins (78) and tied 13th for saves (39). They were 15th in ERA with a mark of 4.46. Opponents batted .254 against them, which ranked 13th. There are two very important stats to consider concerning this team. First fact, the Mariners used 40 different pitchers last season, and second fact, they utilized 17 different starters. Both are the most in club history.
Starters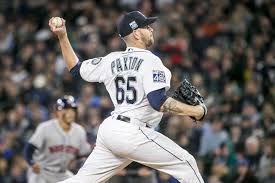 Seattle's number one starter, lefty James Paxton (12-5 W/L, 2.98 ERA, 10.3 K/9), offers a four-seamer and curve both in the high nineties. Staying healthy is his main concern. Second in the rotation is Felix Hernandez (6-9 W/L, 4.36 ERA, 8.1 K/9). He was dogged by injuries last season and his changeup seemed to lose its effectiveness. Workhorse Mike Leake (10-13 W/L, 3.92 ERA, 6.3 K/9), who has 30 starts in each of the last six seasons, is back. The fourth guy, Erasmo Ramirez (5-6 W/L, 4.39 ERA, 7.5 K/9), will look to keep his spot in the rotation after pitching in both relief and as a starter last season. Finally, lefty Marco Gozalez (1-1 W/L, 6.08 ERA, 7.2 K/9), who missed 2016 due to surgery, appeared in just 11 games last year.
Relievers
Seattle has some good hurlers in the bullpen, including closer Edwin Diaz (3.27 ERA, 44 SVs, 12.1 K/9) who had 25 saves on the road in 2017. Juan Nicasio (5-5 W/L, 2.61 ERA, 9.0 K/9) made 76 appearances last season as a reliever with three teams. Nick Vincent (3-3 W/L, 3.20 ERA, 7.0 K/9) pitched in a career-high 69 games last season.
Everyday Players
In MLB, Seattle ranked 10th in batting average (.259). After that, most of their stats fall into the average category, as they ranked 15th in RBI (714), runs (750), and on base percentage (.325). Their slugging percentage, which got them a ranking of 18th, was .424. Defensively, they were 23rd in fielding (.982) and tied for 13th in double plays with 147.
Hitting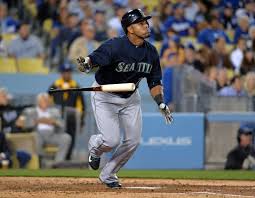 Leading off for the Mariners will be newly acquired center fielder Dee Gordon (.308 BA, 33 RBI, 2 HRs). Gordon, who played with the Marlins, led the NL in stolen bases the last three of four years. Last year, he stole 60. Shortstop Jean Segura (.300 BA, 45 RBI, 11 HRs) was hitting the ball well until the All-Star break. After that, his batting average took a nosedive. Third in the order is veteran Robinson Cano (.280 BA, 97 RBI, 28 HRs). He's always a homerun threat. In 2017, DH Nelson Cruz (.288 BA, 119 RBI, 39 HRs) just missed putting in his fourth-straight 40 homerun-season. Kyle Seager (.249 BA, 88 RBI, 27 HRs) had 33 doubles and 27 homers last year.
Sixth in the order is right fielder Mitch Haniger (.282 BA, 47 RBI, 16 HRs). Last season, he had a massive September. Ryan Healy (.302 BA, 78 RBI, 25 HRs) found it tough going at the plate and Ben Gamel (.275 BA, 59 RBI, 11 HRs) saw his number trail off after the All-Star break. Catcher Mike Zunino (.251 BA, 64 RBI, 25 HRs) had a big season, as he booked a slugging percentage of .509 and OPS of .840, while also hitting 25 round trippers.
Defense
Zunino was finally given the chance to establish himself with the Mariners, as he spent the whole season away from the minor league club. Along with putting up great numbers as a hitter, he proved to be one of the best pitch framers in the league. At second, Cano is solid, while shortstop Segura and first baseman Healy, who was acquired from the A's, are both good enough.
Gordon, who's a second baseman, comes to Seattle from the Marlins. He's now going to play center and is expected to be a Gold Glover there. Gamel will be in left and Haniger right. Both had very fine rookie seasons last year.
Management and Front Office
Jerry Dipoto tends to be a hands-on GM. Manager Scott Sevais is in the third year of a three-year contract. He made some major changes to the coaching staff during the offseason. This is Sevais first stint as a manager at any level. There have been complaints concerning his manner in the clubhouse, and Dipoto made it known publically that he was unhappy last season with some of the sloppy on field play. There may be a change of manager at some point, depending upon how this season goes.
Seattle Mariners 2018 Preview: Final Word
Our Seattle Mariners 2018 preview concludes that this is an average team. That being the case that means they don't have everything that's necessary to sustain a playoff push or to even be in striking distance for a spot when September rolls around. Seattle will probably be competitive through about half of the season, and then the cracks will start to show. We project them finishing in third place.
Projected Finish: 3rd AL West, Record: 83-79