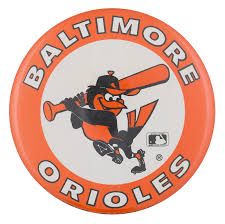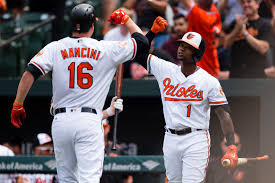 Over the past five years, the Baltimore Orioles (75-87) have been an off and on team, making two playoff appearances over the last five years. The last time they made the playoffs was 2016 when they tied for second in the AL East with an 89-73 record. Last season, they ended up fifth with a 75-87 mark. Which team will we see this season? Our Baltimore Orioles 2018 preview sees a team that will struggle on the mound and have a tough time competing in a division that features the New York Yankees and Boston Red Sox.
Pitching
With a starting rotation that is exceptionally thin and made up entirely of righties and a bullpen that has numerous question marks, this is a team that will be vulnerable. Their team ERA in 2017 came in at 4.97 (27th). Teams hit .269 against them while their 35 saves put them 21st in the majors.
Starters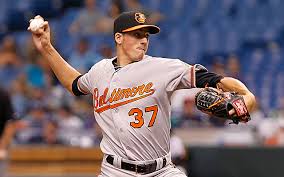 Since he came to Baltimore in 2013, top starter Kevin Gausman (11-12 W/L, 4.68 ERA, 1.49 WHIP) has been mediocre. He must step up for this team to get on track. Dylan Bundy (13-9 W/L, 4.24 ERA, 1.20 WHIP) is a solid and consistent starter with good stamina. The rest of the rotation is made up of guys with limited experience. Mike Wright, who appeared in 13 games in 2017, averaged 10.1 strikeouts per nine innings, while righties batted .193 against Miguel Castro. But Castro started just one of the 39 games in which he appeared.
Relievers
With closer Zach Britton (2.89 ERA, 37.1 IP, 15 SVs), the bullpen is down an important reliever. That's tough news for a staff that put in the second-most relief innings in the AL (595). Brad Brach (3.18 ERA, 68.0 IP, 18 SVs) is the anchor of this group and closer. Righty Michael Givens led Baltimore relievers last season in wins (8), appearances (69), strikeouts (88) and innings pitched (78.2).
Everyday Players
The Baltimore roster offers some accomplished and dangerous hitters. The fielding overall is average, but their 177 DPs tied them for first in the majors.
Hitting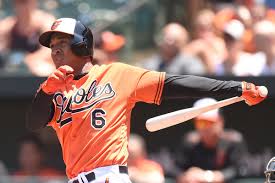 Shortstop Tim Beckman, who came to the Orioles in August 2017, proved to be a potent force in August, batting .394 for Baltimore. However, in September he slumped and hit .180. Which Beckman will we see in 2018? Second baseman Jonathan Schoop (.293 BA, 32 HRs, 105 RBI) had a breakout season last year. He'll be essential to the offense. Third baseman Manny Machiado (.259 BA, 33 HRs, 95 RBI) offers power, while first baseman Chris Davis (.293 BA, 32 HRs, 105 RBI) needs to be more consistent and cut down on strikeouts. DH Mark Trumbo is average at best. Catcher Caleb Joseph (.256 BA, 6 HRs, 28 RBI) doesn't offer much offense.
Outfielder Trey Mancini (.293 BA, 24 HRs, 78 RBI) provides some pop, as does Adam Jones (.285 BA, 26 HRs, 73 RBI). Austin Hayes gets a chance, as he comes up from the minors to occupy a starting spot.
Defense
At third, Machiado, who's also solid at short, is a solid presence. Davis, who can be a liability on defense, plays first. In the middle, second baseman Schoop is s dirt dog, ably playing that spot to the hilt. At Short, Beckman offers solid skills. Top backstop Welington Castillo went to the White Sox, leaving the door open for Chance Sisco and Joseph to share that spot. Both have good defensive skills.
In the outfield, centerfielder Jones can be an adventure in a negative way. In left, Mancini offers some good fielding skills and a strong arm. If Hayes works out in right, he could be a great addition. He's got an accurate and strong arm and hunts down balls well.
Management and Front Office
Both Executive VP of Baseball Operations Dan Douquette and manager Buck Showalter are in their contract years. In their respective positions, each is about as good as he can be, but as a team, they're like oil and vinegar. That stress and strain worked at first, as over the past six years, they've been to the playoffs three times. In 2014, they helped take the team to the division title. But the club has slipped as of late and how much they can do with these guys is questionable.
Baltimore Orioles 2018 Preview: Final Word
Our Baltimore Orioles 2018 preview sees this team as struggling. The fact is they have to play the New York Yankees and Boston Red Sox over and over again. Plus, there's always the dangerous Toronto Blue Jays. When it comes to pitching, the Orioles need help. Perhaps their farm system can be an asset, but that's a longshot.
Projected Finish: 4th AL East, Record: 78-84