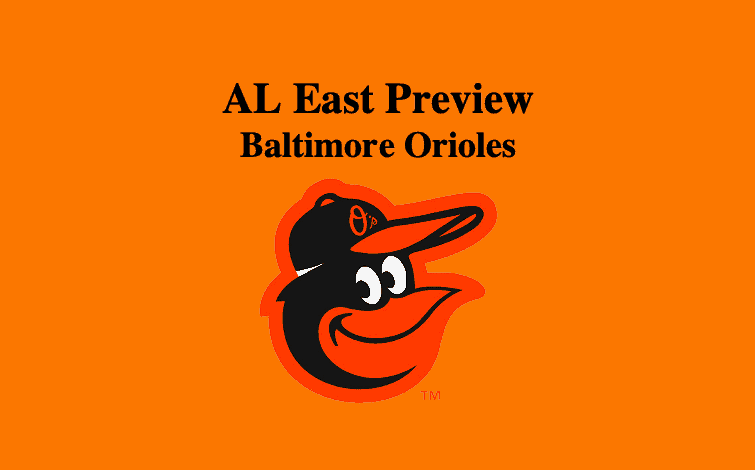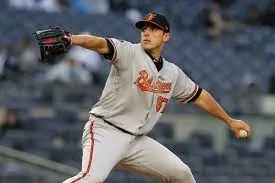 Our AL Baltimore Orioles preview 2021 observes that this team is entering into the third year of its huge rebuilding program. Executive vice-president and general manager Mike Elias has control of the front office. The Orioles have finally entered the modern age of baseball, finally utilizing analytical data and engaging in international scouting and recruitment.
Last season, Baltimore won 25 games and lost 35. The 162-game adjustment means that they won 68 and lost 104. That was 21 more games than they won in 2019 and 14 more than they took in 2020. It was even good enough for fourth place, as the Orioles finished one game ahead of the hapless Boston Red Sox. However, despite their efforts, this team has at least one more season to go before they start to see any real results.
AL Baltimore Orioles Preview 2021 – Pitching
The Orioles' pitching staff's 4.51 ERA ranked ninth in the AL. Opponents hit .246 (11th) against them and Baltimore pitchers posted a 1.31 WHIP (7th). Although all of these stats are mediocre or below average, for the most part, they're better than they have been in the recent past. Oriole pitchers allowed 79 homeruns (7th), 487 SO (13th), and 11 SV (Tied-13th). However, one area in which they excelled was walks. Additionally, Baltimore hurlers allowed 192 walks, which was the ninth-fewest in the league.
Baltimore Rotation
In 2019, lefty John Means had a solid rookie season as he recorded 12 wins and 11 losses, a 3,60 ERA, and 1;14 WHIP. Last season, Means had a tough time staying healthy. Although he finished with a 2-4 record and 4.54 ERA over 10 games, over his final four games, Means posted a 1.52 ERA and struck out 30 batters over 23.2 innings. His stuff, which includes an active 94mph four-seam fastball and elusive 58mph change as well as a 79mph dipping curve and developing 87mph slider, is first-rate good. He's the number one starter and has the talent to develop into an ace.
In 2020, his first MLB season, lefty Keegan Akin appeared in eight games and started six. Over 25.2 IP, he struck out 35 and walked 10. He posted a 1-2 record, 4.56 ERA, and 1.44 WHIP. Akin, a developing talent, relies primarily on a 92mpg four-seamer and mixes it up with a repertoire that includes an 82mph change, 81mph slider, and 77mpg curve. If he continues to develop, Baltimore could have two effective left-handed starters.
Three through Five
In 2020, Dean Kremer, Baltimore's third starter, also played in his first MLB season. Our Baltimore Orioles preview 2021 notes that Kremer, a righty, went 1-1 over four starts. He recorded a 4.82 ERA and 18.2 IP. Kremer throws a 93mph four-seam fastball and a 76mph curve. It would be helpful if he further developed his slide and change. The last two starters are Jorge Lopez, who came to the Birds from the Royals partway through last season, and Bruce Zimmermann, who saw very limited MLB action last year. Both struggled last season as Lopez and Zimmerman both went 0-0. The former recorded an ERA of 27.00 and the latter an ERA of 7.71.
Relief
The bullpen includes Dillon Tate, Shawn Armstrong, and Cole Sulser. In 2020, his second season, Tate appeared in 12 games. He posted two holds, one win and one loss, and an ERA of 3.24. Tate's array of pitches includes a 94mph sinker, 86mph slider, and 96mph four-seam fastball. Also, in his second season last year Armstrong made 19 appearances recording five saves, one hold, and three blown saves. In 2020, Sulser appeared in 22 games, recording five holds and an ERA of 2.45.
The closer job is up for grabs with Hunter Harvey being the most likely candidate. Last season, he made 25 appearances, recording a 1.31 ERA and 1.06 WHIP. He notched five holds and one save. Harvey has a scorching 98mph fastball. He mixes in an active 91mph change and 84mph curve, that drops down quickly.
Orioles – Everyday Players
The good news is last season Baltimore bats were active. The Orioles were third in the league with batting average (.258), sixth in slugging percentage (.430), and seventh in OPS (.750). Their on-base percentage was a bit sluggish, as the team was eighth in the AL ay .321. The Birds 81 homers ranked sixth, while they were fifth in doubles with 102. The Orioles did not run much. With 19 stolen bases, they tied for 13th with the Detroit Tigers. Their 514 strikeouts were fifth-fewest in the AL, and their 164 ranked next-to-last.
The batting order starts with speedy centerfielder Cedric Mullins with right fielder Anthony Santander is second. Following them, batting third, is DH Ryan Mountcastle. He's a fine contact hitter. In the cleanup spot is first baseman Trey Mancini. At the midpoint of the order is Austin Hays, who plays left field. Catcher Pedro Severino bats sixth and third baseman Maikel Franco comes to the plate seventh. Finishing out the battering order is second baseman Yolmer Sanchez with shortstop Freddy Galvis in the ninth spot.
Baltimore – Infield and DH
Short stop Freddy Galvis and second baseman Yolmer Sanchez patrol the middle infield. Galvis steps in for Jose Iglesias. Iglesias was a highly productive second or third hitter as well as an elite fielder. Galvis, a nine-year vet who's spent his last two years with the Cincinnati Reds, cannot match Iglesias as a hitter or fielder. He's a stopgap measure until they can develop some young talent who can take over the position. Sanchez is a Gold Glover who last season hit .313 over 11 games with the Chicago White Sox. In seven full seasons with the Sox, he's never cracked .260.
Our Baltimore Orioles preview 2021 sees outfield Trey Mancini moving from the outfield to first base. Last season, Mancini had surgery to remove a malignant tumor from his colon. He missed all season. In 2019, Mancini had a career year, hitting .297 with 97 RBI and 35 homeruns. Hopefully, he'll be healthy and productive. At third, Maikel Franco comes from the Royals. Over seven seasons, he's hit .252 with 110 homers and 381 RBI. He's a possible 20 homerun and 70 RBI threat.
Catcher Pedro Severino is a six-year vet starting his third season with the Orioles. Behind the plate last season, he had his issues with passed balls. However, he did show fine arm strength. In the last part of the season, Severino saw his hitting chops drop off dramatically. Prospect Adley Rutschman, who starts in Double-A this season, may come in to catch during the summer.
First baseman Ryan Mountcastle takes up the DH spot. Last year, in his first MLB season, he appeared in 35 games and hit .333 with five homeruns, five doubles, and 25 RBI. He could excel at the plate this season.
Outfield
Left fielder Austin Hays and centerfielder Cedric Mullins are both speedy, top-notch outfielders. In three seasons, Hays, who's never played a full season and is injury-prone, has shown potential at the plate. Mullins has extra-base potential as both a hitter and runner. Last season, over 48 games, he hit .271 with three homers, four doubles, four triples, and seven stolen bases. Last season, Anthony Santander was voted Most Valuable Oriole and was a Gold Glove finalist. Over the past two seasons, Santander, an excellent fielder, has shown some solid offensive potential. Over 130 games in 2019 and 2020, he smacked 31 homes and 33 doubles while driving in 91 runs. In 2021, he has the potential to put up career numbers.
AL Baltimore Orioles Preview 2021 – Final Word
AL Baltimore Orioles preview 2021 notes that manager Brandon Hyde begins his third season with the Birds. He's a player and front office favorite. Hyde knows what it takes for this team to make progress and his team plays hard and is dedicated to winning. However, they'll need to get more experience, the Orioles must continue to recruit and develop talent, and this team has to continue to improve throughout the season. Expect a fifth-place finish in 2021.
Summary – Baltimore Orioles Preview
Record: 71-91 (Fifth-place AL East)