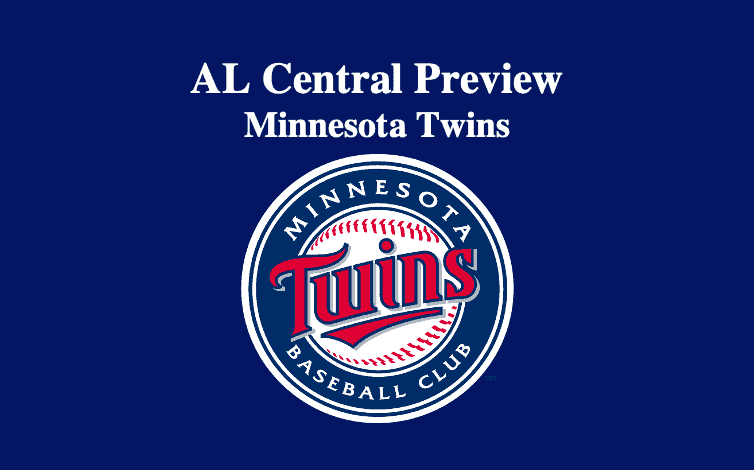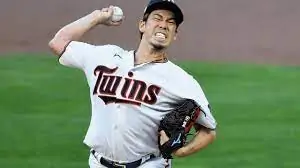 Our AL Minnesota Twins preview 2021 notes that this is a solid team. However, they also have some tough competition from the Cleveland Indians and Chicago White Sox. Last season, the Twins were 35-24 with a 162-game adjusted record of 97-65. They won the AL Central by one game with the Chicago White Sox and Cleveland Indians coming in second. This is a franchise that is totally up-to-date. They're completely focused on ensuring their front office is aggressive and creative as they utilize state-of-the-art techniques when it comes to player development and coaching. Plus, the Twins have amassed a deep and talented roster. They have a lot going for them.
AL Minnesota Twins Preview 2021 – Pitching
The Twin pitching staff earned an ERA of 3.58, which was third in the league. Minnesota hurlers gave up just 60 homers, which was the fewest in the AL. They struck out 535 batters (4th) as opponents his .232 against them (3rd). The team's WHIP came in at 1.20 (2nd). Their 17 saves put them in a three-way tie for third.
Minnesota Rotation
After five seasons with the Dodgers, Kenta Maeda can to the Twins in 2020. Last season, over 11 starts, Maeda was 6-1 with an ERA of 2.70 and a WHIP of 0.75. Maeda has an amazingly full range of pitches, including an 83mph slider that sweeps across the plate, an active 85mph splitter, and a low-speed four-seam fastball. He also relies on his 91mph sinker and also brings a 79mpg curve and 88mph cutter. Jose Berrios, who prior to last year posted three double-digit win seasons. Last year, Berrios started 12 games going 5-4 with a 4.00 ERA and 1.32 WHIP. Berrios offers an active 84mph curve, a hard 94mph sinker, and a 94mph four-seam fastball. He also calls on his change, which comes in at 85mph.
Three through Five
Michael Pineda, who comes back from his PED suspension, is back. Although he's more of a fourth starter, Pineda has been tapped to be the third man in the rotation. The seven-year vet, starts his third season with the Twins. He brings two primary pitches, a 93mph, four-seam, fastball and an 83mph slider. J.A. Happ and Matt Shoemaker are fourth and fifth. Happ, who's been in the league 14 years with six different teams, had nine starts last season and went 2-2. Happ uses a 93mph fastball and 89mph sinker. Plus, he brings an 84mph slide and 87mph change. He could offer 30 starts this season. Former Angel and Blue Jay, Matt Shoemaker looks to regain his stamina and productivity that has declined over the past three seasons.
Relief
Righty Tyler Duffey is back for his seventh season with the Twins. Last season in 22 appearances he secured 12 holds and recorded a 1.88 ERA and 0.79 WHIP. He especially effectibe in later innings. Righty Hansel Robles arrives from the Angels after underperforming last season. In 16.2 innings, he gave up 19 earned runs. In 18 appearances over the past two seasons, Jorge Alcala has shown promise. In 2020 over 24 IP, he struck out 27 and walked 8. Closer Alex Colome comes to the Twins with 138 saves, 40 holds, and 23 blown saves. Colome has great stuff and uses two pitches, an active 90mph cutter and 95mph darting fastball. In the ninth inning, he's a solid force.
Minnesota Twins Preview 2021 – Everyday Players
The Twins placed third in homers with 91, however, they were last in steals with 14. Additionally, our Minnesota Twins preview 2021 notes that their .242 BA ranked ninth. The Twins were 13th in doubles with 81. They struck out 538 times, tying them for sixth with the Seattle Mariners in that category. The team was 10th in OBP, (.315), seventh in SLG% (.427), and eighth in OPS (.743). Over all, this team's offensive output was substandard. They could really use more consistent hitting and more aggressive in base running.
Shortstop Andrelton Simmons, who's got an active bat, leads off. Josh Donaldson, who plays third, comes up second and second baseman Jorge Polanco hits third in the batting order. DH Nelson Cruz hits fourth. The fifth batter up is right fielder Max Kepler with first baseman Miguel Sano hitting sixth. Left fielder Alex Kirilloff comes up seventh. Catcher Mitch Garver and centerfielder Byron Buxton are eighth and ninth respectively.
Minnesota – Infield and DH
Andrelton Simmons plays shortstop and Jorge Polanco is at second. Simmons is yet another former Angel who's joined Minnesota. Last season, over 30 games, he hit .297 with 10 RBI and a .702 OPS. On the other side of the bag, Polanco brings limited defensive and offensive abilities. He has the potential to hit .300, but there's doubt that he can get there. In his 10th MLB season, which was his first with Minnesota, Josh Donaldson struggled. He hit just .222. However, he did have an OPS of .842. First baseman Miguel Sano is capable of 30-plus homeruns and 70-plus RBI. However, Sano can be inconsistent at the plate.
Catcher Mitch Garver is back despite having a terrible 2020 at the plate. Last season, the .270-plus hitter batted just .167. Last year, his rookie season, Ryan Jeffers played in 26 games and proved to be solid as a hitter and backstop. In 55 games last season, 16-year MLB veteran DH Nelson Cruz batted .303 with 16 homeruns, 33 RBI, and a .992 OPS.
Outfield
Our Minnesota Twins preview 2021 notes that centerfielder Byron Buxton and right fielder Max Kepler are back. They will be joined by Minnesota's top prospect, Alex Kirilloff. Buxton, who continues to be limited due to health issues, is perhaps the best centerfielder in the majors. Plus, he's got power and speed when at the plate. Although Kepler had an uneven season at the plate in 2020, he's capable of punching the ball out of the park and going on productive hitting streaks. Additionally, he has fine fielding instincts and is a master at tracking down sinking liners. Kirilloff, who bats from the left, has great potential at the plate. In 2018 in Class A ball, he post impressive numbers, .348/.392/.578 with 20 home run.s
AL Minnesota Twins Preview 2021 – Final Word
Our AL Minnesota Twins preview 2021 observes that this team has a fine coaching staff that's led by manager Rocco Baldelli. In his first two years at Minnesota's helm, Baldelli has led them to two division titles. The fact is this is one of the best organizations in MLB. They seem to do everything right. In doing so, they're able to stay in the mix no matter what. We've picked them to finish second in the AL Central. On the other hand, the Minnesota Twins could certainly finish first in the division.
Summary – Minnesota Twins Preview
Record: 93-69 (Second-place AL Central)