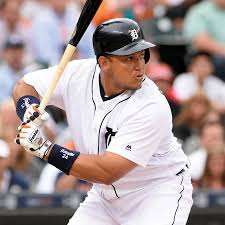 The Detroit Tigers (64- 98) were dead last in the AL Central last year, finishing 27 games out of first place. Our 2019 Detroit Tigers Preview observes that this team, which in 2014 finished first in their division, has struggled mightily. Only once in the past four seasons have they posted a winning record. That was in 2016 when they finished second in the AL Central with an 86-75 record. Otherwise, the Tigers have not been able to win more than 74 games.
Our Detroit Tigers preview finds that this season this ball club could reach a new low. One thing is certain, they won't be in the postseason. That's going to take some major rebuilding, added cash, and more player development. In other word effort, money, and time.
Pitching
Overall, Detroit Tiger pitching was statistically in the bottom third of the league. This team's best stat was in saves where they notched 37 (tied 22nd). The pitching staff's ERA of 4.58 ranked 23rd, while opponents hit .258 (25th) against them. No hurler who remains from last season managed to accrue double-digit wins, and only one, Joe Jimenez, had a winning mark (5-4).
Starters
There is good news in our Detroit Tigers preview, and that is that lefty Matthew Boyd (9-13 W/L, 4.39 ERA, 1.16 WHIP) is back. Boyd, who offers a first-class slider, a tight four-seamer, and a sick sinker, led the Tigers in wins, ERA, WHIP, and Ks (159). It's hoped that the second guy in the rotation, righty Michael Fulmer (2-12 W/L, 4.69 ERA, 1.31 WHIP) can find his way back to what was a promising 2016 season when he was AL Rookie of the Year. His changeup is gone and no one knows where to find it. By the way, Fulmer does not have a lock on second, that could go to Jordan Zimmerman (7-8 W/L, 4.52 ERA, 1.26 WHIP). However, Zimmerman, the former Nationals star, seems to have lost his stuff.
Daniel Norris (0-5 W/L, 5.68 ERA, 1.47 WHIP) and Matt Moore (3-6 W/L, 6.79 ERA, 1.66 WHIP) look to be the likely fourth and fifth starters. Norris has lost the efficacy of his fastball and is relying more on sliders. Moore comes to the team from Texas, while another new face, Tyson Ross (8-9 W/L, 4.15 ERA, 1.30 WHIP), last with St. Louis and San Diego, could also get some starts. Look for the Tigers to bring up some solid talent from the farm to give them a shot.
Relievers
Consistency in relief was an issue last season. Lefty Blaine Hardy (4-5 W/L, 3.56 ERA, 1.17 WHIP), who's spent most of his 10 seasons in the minors, has become a good middle-relief guy. A young Joe Jimenez (5-4 W/L, 4.31 ERA, 1.20 WHIP) made the All-Star team last season, but his second half was disappointing. Closer Shane Greene (4-6 W/L, 5.12 ERA, 32 SVs) had a dynamite June, posting four saves in four days. But his next save didn't come until August. His ERA was expansive.
Everyday Players
The Tigers certainly did not bring much to the plate last season. They were 27th in OB% (.300), OPS (.680), and total bases (2085). Detroit was ranked 26th in RBI (597) and runs (630) and 28th in homers (135) and slugging percentage (.380). The team's best offensive stats were in batting and stolen bases, where they finished 22nd (.241) and tied for 21st (70) respectively. Defensively, our Detroit Tigers preview notes that the team was certainly more effective. The Tigers' fielding percentage of .984 ranked them 18th while their 126 DPs was good for 22nd.
Hitting
The top of the Tiger order will look something like this with Jeimer Candelario (.224 BA, 54 RBI, 19 HRs) leading off, Christin Stewart (.267 BA, 10 RBI, 2 HRs) second, and with Nicholas Castellanos (.298 BA, 89 RBI, 23 HRs) and Miguel Cabrera (.299 BA, 22 RBI, 3 HRs) being rostered either third or fourth. Candelario, who has potential, needs to find consistency, while Stewart comes to the Tigers after hitting 83 homers in three complete minor league seasons. Last season, Castellanos led MLB in batting average versus lefties (.381). Cabrera missed much of last season, dealing with a biceps injury. He had an off 2017 season.
The fifth-spot could go to switch-hitter Niko Goodrum (.245 BA, 53 RBI, 16 HRs), while Mike Mahtook (.202 BA, 29 RBI, 9 HRs), who offers a sound power-stroke, will likely bat sixth. As a rookie last season, Goodrum notched 48 extra-base hits. The order rounds out with Grayson Greiner (. 219 BA, 12 RBI, 0 HRs), Jordy Mercer (.251 BA, 39 RBI, 6 HRs), and Jacoby Jones (.207 BA, 34 RBI, 11 HRs). Each of the three offers sound D skills but questionable offensive prowess.
Defense
Mercer is a solid and dependable shortstop who has also proven to be durable. At second, Goodrum offers a fine glove. At third, Candelario has proven to be efficient and effective, while there are questions as to whether or not Cabrera will be able to serve at first. As a backstop, Greiner has shown potential. But our 2019 Detroit Tigers preview finds that he needs to develop his skills. Although right fielder Castellanos is a sound hitter, his fielding skills are especially deficient. Stewart, who did well at the plate late in the season after being promoted from the minors, is questionable in left. Center fielder Jones is a top defender.
Management and Front Office
In creating our Detroit Tigers preview, we had to wonder what is going on with GM Al Aliva. He's made no attempts to improve the Tigers' farm system, has been unable to move tradable assets, and hasn't brought in the types of vets who can make a difference. Manager Ron Gardenhire, who did so many positive things when at the helm of the Minnesota Twins, has overseen a team that has disintegrated over time. It's time for the Detroit Tigers to rebuild and hopefully they will.
2019 Detroit Tigers Preview: Final Word
Might Casey Mize, a young pitcher who the Tigers took in the June draft, develop quickly enough to become an immediate force? That's questionable at best. With the idea that this team will need a few seasons to develop into a contender again, Our Detroit Tigers preview anticipates another last-place finish. All signs point to a team that is in for a real struggle once again. Our 2019 Detroit Tigers preview projects this club as, once again, losing 90-plus games for a third season running.
Projected Finish: 5th AL Central, Record: 60 – 102
LINKS