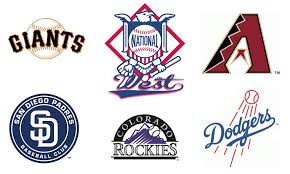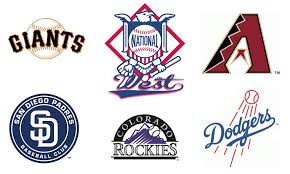 Our 2017 NL West preview has some surprises for you. For the past seven seasons it's been a contest between the Los Angeles Dodgers and the San Francisco Giants. But at least one other team may be in the mix. We don't think that the San Diego Padres or Arizona Diamondbacks will be contenders. But we do like the Colorado Rockies with their arsenal of hitters and improved pitching.
Arizona Diamondbacks
The Diamondbacks are in need of pitching. The come into the season with question marks regarding ace Zack Greinke's health and second starter Robbie Ray's consistency. The closer will be 40-year-old Fernando Rodney. On offense, A.J. Pollack is the most productive hitter in the NL. It's hoped that new GM Mike Hazen and new manger Torey Lovullo, whose resumes include stints in Boston and Cleveland, will be able to improve the workings of this team. But that's a long way off as last season, the Arizona pitching staff was 30th in ERA (5.09), 29th in OBA (.275) and 27th in saves (31).
Colorado Rockies
The Rockies have had six straight losing seasons, but new manager Bud Black, offseason additions, and a few future midseason moves by the Rockies could make this team a winner. Black knows how to handle pitchers and young players. The Rockies have the hitting they need. They were ranked second or third in seven of 10 major batting stats, including second in batting (.275), slugging percentage (.457), and RBI (805). By adding free agent Mike Dunn to the bullpen, they may have solved a weakness they had there. This can be a good season for the Rockies.
Los Angeles Dodgers
The 2017 LA Dodgers have one of the best pitching staffs in MLB. Plus, they have three fine hitters who can be game changers. In his first season at the helm, Dave Roberts proved to be the real thing as he optimistically led the team through adversity. He coached a team that had rookie pitchers starting 70 games and managed to win 91 games. GM Farhan Zaidi has done a fine work in bringing along new players while finding the right vets to fill out this team. It helps that last season shortstop Corey Seager earned NL Rookie of the Year honors as he led all senior circuit shortstops in batting average, hits, OPS, slugging, runs, and total bases.
San Diego Padres
The 2017 Padres have manager Andy Green back for his second season and GM A.J. Preller back for his third. Hopefully that will give this team some stability. This is a team that has seen players come and go as in two seasons they've had six players catch, 11 play first, a dozen at second base, nine at short, 10 at third, 15 in left, nine in centerfield, and 18 in right. Since they fired coach Bud Black 65 games into the 2015 season, they've four managers. Not a single starter from the 2016 opening day roster will be on the 2017 rotation. A major problem for this team is offense. In 2016, the Padres were 30th in batting average (.235), 28th in slugging percentage (.390) and 30th in on-base percentage (.299). There's been little improvement in that area.
San Francisco Giants
The 2017 Giants have a lot going for them. The Giants were number one in fielding in MLB with a .988 mark. The San Francisco pitchers were fourth in ERA (3.65) and sixth in OBA (.243). Giant starters threw 10 complete games with Madison Bumgarner and Johnny Cueto tossing nine of those games. The team's biggest weakness was closer. Giant pitchers blew 30 saves. The answer was landing one of the best free agent closers around, Mark Melancon formerly of the Nationals. The team looks good.
2017 NL West Preview Predictions
In our 2017 NL West preview, here's how we see these teams finishing: