Legal
Tennessee Fumbles Sports Betting Bill Badly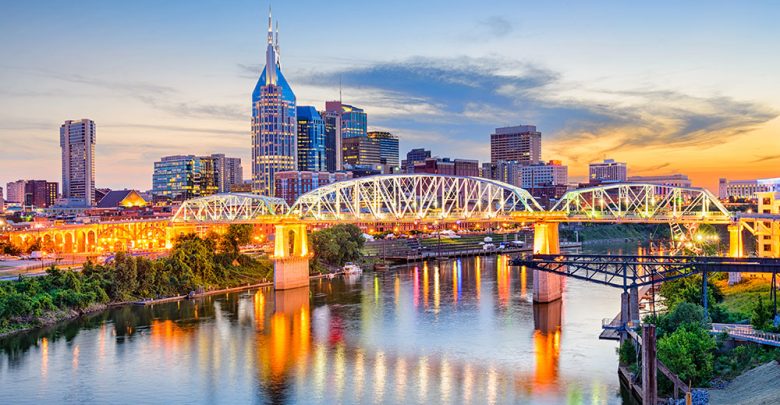 Just as a friendly reminder for the state of Tennessee: the entire point of legalizing and regulating sports betting is to capture the black market activity and provide consumer protections for players. The revenue this is sure to create is an added bonus. When done correctly, which we've seen in many states already, everyone walks away a winner, so to speak. When Tennessee recently passed their sports betting law, it seems they forgot about most of this simple idea.
Mandates Aren't Good
The first mistake Tennessee made was getting in bed with the sports leagues' lobbyists. Now, the state has the nation's only mandate which forces their sportsbooks to buy official league data to settle in-play wagers. The NBA, NHL, NFL, and MLB have made private deals with sports betting operators in the past year in other states and never needed a law to land a deal.
After all, leagues offering official data feeds deserve fair compensation from those purchasing them. It is quite an undertaking to gather this information, so a fee is necessary. However, this doesn't require a state law mandate. In fact, all this mandate does is create a monopoly on the market. Monopolies really don't do anything to provide consumers protection. Actually, it does the exact opposite, and it comes at a high cost for everyone.
Sources approximate the cost of official league data at between 1 to 2 percent of every dollar of gross gaming revenue. This now-required cost creates plenty of revenue for the leagues and the state, but not operators or players.
Monopolies Aren't Good
The Tennessee sports betting bill also calls for huge annual licensing fees of $750,000 as well as a steep tax rate of 20%. For perspective let's look to a state of similar size and statue to Tennessee with a recently passed sports betting bill — Indiana. The Hoosier State kept things reasonable and passed a $100,000 annual license fee with $50,000 renewals and a tax rate of 9.5%.
These exorbitant fees and taxes may fly in states with large markets. Pennsylvania has the highest fees and taxes, but it also has Pittsburgh, Philadelphia, and is only a stone's throw from other major markets such as New York City. Tennessee does not have this. Keep in mind, Eilers & Krejcik Gaming has projected the Tennessee market at just $229 million. These big fees for such little market share will surely scare away many operators and eliminate the competition this new market needs to thrive. In just a few years, Tennessee may have another monopoly on our hands.
Lack of Competition Isn't Good
The way it appears to shake out, operators in Tennessee will be paying around 27 cents on every one dollar of revenue to the state and/or leagues. This is only the beginning for the operators as it doesn't factor in costs such as the customer acquisition expenses the operators are sure to rack up. Not to mention other costs such as operational, infrastructure, and server maintenance. All betting will take place via mobile in Tennessee, which will bring its own costs.
While this eliminates the cost for operators to partner with a casino, they have no access to an existing customer base. Now statewide marketing becomes another huge cost. Sites with big brand names have the edge. Everyone knows FanDuel and DraftKings, but have you heard of PointsBet?
Limiting Wagering Options isn't Good
The Tennessee bill also contains the country's first ban restricting wagers. Prop betting on all NCAA football and basketball games will not be available in the state. This is proof positive some of the legislators have little understanding of the industry they are attempting to regulate. Rep. Bob Ramsey pushed for the amendment to appease the University of Tennessee and Vanderbilt University. Then he showed his ignorance in an April committee hearing when he stated similar bans exist in other states. Of course, they do not. Tennessee is the first and now, unfortunately for other states yet to regulate sports betting, there is a precedent to follow. This precedent will not be forgotten by the leagues or the NCAA.
Giving the Leagues a Say Isn't Good
The sports leagues have routinely requested the power in legislation at the state and federal levels. They've hardly ever been successful until now. It may sound odd to say that sports leagues should have no say in how their games are gambled upon. They are the leagues' games, after all. However, leagues having any say in legislature regulating how the sport is wagered on is a conflict of interest. One organization plays the games, another creates the wagering, and never the twain shall meet. Tennessee has forgotten why they got into this business in the first place, and the leagues have taken advantage of that naivety and short-sightedness.