Legal
Will Hill, NFL, and Legalization are all High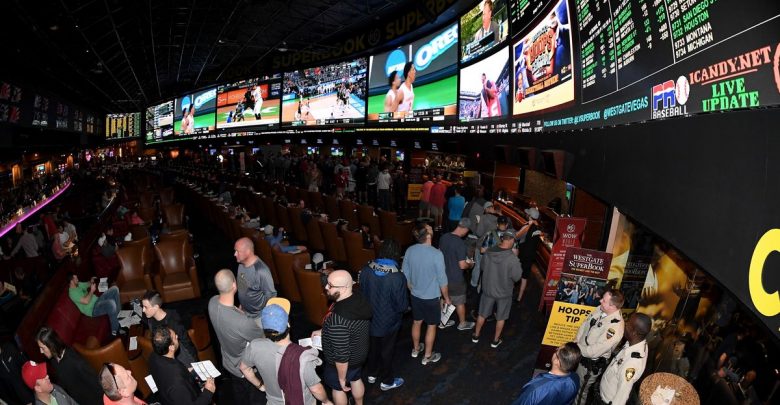 Here is a look at some news within sports gambling:
William Hill Teaming with IGT
Two of the biggest names in the sports gambling industry are teaming up together for a larger share of the ever-emerging US sports betting market. International Game Technology (IGT) and William Hill announced Tuesday that a "multi-year agreement" has been reached to offer lotteries with US states "a full-service solution for sports betting."
Per the release, the partnership allows both companies to offer states the opportunity to utilize a their "fully-managed solution" to meet all needs, current and future, in sports wagering all the while maximizing revenues and ensuring a reliable service for gamblers.
Both companies have moved quickly into this ever-expanding industry of state-sanctioned sports betting. As of now, the two parties have a presence in all five states who have legalized and regulated sports gambling. This includes newcomers Delaware and West Virginia, both of which operate legal sports gambling via their state lottery. IGT scored the contract to operate the Rhode Island sports betting with William Hill as its partner as well. William Hill, of course, handles the oddsmaking while IGT controls the gaming technology side of the operation.
The companies hope to sell this common sense approach to other states looking to legalize sports gambling through through their state lotteries. IGT's PlayShot will be made available to state lotteries as it's an end-to-end sports betting platform for retail and mobile operations. PlayShot is already live in four other states and performs as a business-to-business solution for sports book operators.
Many saw a bigger partnership coming as just last month, William Hill and IGT signed a five-year contract to operate the sports betting in Rhode Island. IGT operates as a partner with the Rhode Island Lottery and earns 32% of the windfall for their services.
William Hill has been active from Day One and opened the sportsbook at Monmouth Park, the first legal New Jersey sports gambling operation. Will Hill has also teamed up with the NHL's Vegas Golden Knights to become the first wagering operation to partner with a franchise from any of the four major North American sports leagues. This is a big moment in American sports gambling history and as more states legalize and regulate sports wagering, expect to hear these companies names even more. They are laying the groundwork for something big and it's right around the corner.
NFL Offensive Explosion Creating High Totals
If you haven't noticed, National Football League teams are scoring a ton of points this season. Squads such as the Pittsburgh Steelers, Kansas City Chiefs, Los Angeles Rams, Atlanta Falcons, and New Orleans Saints have all been scoring at will, averaging around 30 points a game. Even the notoriously offensively challenged Chicago Bears have gotten into the act, scoring 48 points against the Tampa Bay Buccaneers last week.
With scoring at an all-time high, oddsmakers have struggled to set over/unders high enough, resulting in overs wagers coming in at 34-29 or a 54% clip over the NFL's first four weeks. In weeks 1-4, 10 games closed with over/under wagers set at 50 and above. Now in week 5, seven games are currently listed with totals of at least 50. The highest number yet is available this weekend for the Steelers–Falcons game at 57. According to Bet Labs, this is only the 10th time in over 15 years with an over/under of 57 or more. Take note and take the under.
Sport Betting Gets a Seat in G2E's Table
This year's Global Gaming Expo (G2E) will for the very first time feature a much needed Sports Betting Symposium at this year's event from October 8-11. Thanks to the Supreme Court overturning PASPA and essentially legalizing sports gambling in the states, there is much to learn in a hurry.
Sara Slane, senior vice president of public affairs for the AGA, says, "This year's first-ever Sports Betting Symposium presents a unique opportunity for sports leagues and jurisdictions considering sports betting to learn more about the implications of this emerging market in the United States.
Every year, the Global Gaming Expo brings together experts from all aspects of the industry, from state regulators, gaming industry professionals and those involved in the business of sports betting. The Sports Betting Symposium will be no exception."
Of course, Nevada sports betting has been up and running for quite some time. Now, other states looking to legalize and regulate sports gambling are caught in a game of catch-up as the industry is not only new to them, it has also gone through major technological changes in just the last five years. This creates quite a learning curve for the newcomers. But, not to worry, Vegas is here to help.
Programs such as How States and Tribes Are Preparing for Legal Sports Betting, The Business of Sports Betting, and How Sports Betting Works in a Regulated Market will be available at the 3 day conference. The industry landscape is changing quickly, take note and take notes.