Legal
Chris Christie Victory Lap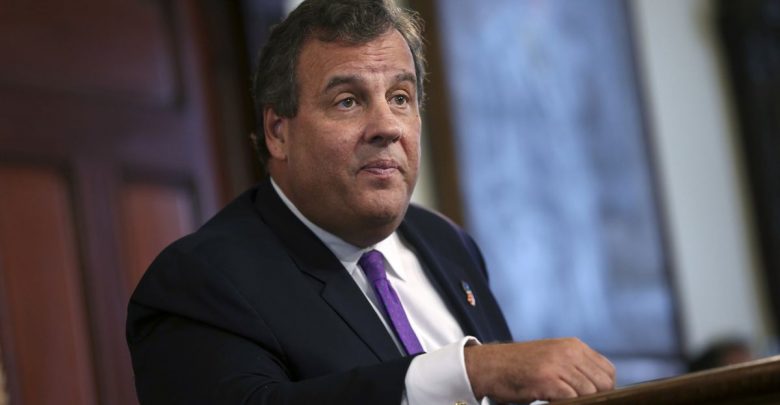 Chris Christie was the guest of honor for the National Council of Legislators from Gaming States, or the NCLGS, winter meeting last weekend in New Orleans. An obvious choice considering his history when it comes to gaming states, the former governor of New Jersey is one of the main reasons more than 250 people gathered to talk about sports gambling last week. It was on his watch when the Garden State challenged and ultimately defeated the federal sports betting ban known as the PASPA. Not surprisingly, in his keynote speech to those policymakers, Christie delivered a complete rejection of both league and federal involvement in sports betting.
New Jersey
He began his speech with the timeline of the New Jersey sports betting case which initially bore his name, Christie v. NCAA. He also featured another key figure in that legal fight, attorney Ted Olson. As Christie told it, he and Olson made a pact during their very first meeting, and neither of them really knew what they were getting into:
"We shook hands, and the promise we made to each other that day was that both of us would stick it out until the end with each other. We didn't really know that 'the end' was going to include losing seven times in court before we actually wound up winning."
Here, he was referencing when the five largest U.S. sports leagues filed injunctions against two separate New Jersey sports gambling laws during that years-long court battle. New Jersey lost each of those first seven decisions. "The greatest appellate advocate of our generation was now 0-7 for me," Christie continued. "And believe me, Ted doesn't come cheap. So for 0-7, I felt like, and no offense, Senator, the old Cleveland Browns."
Obviously, everyone knows where the story goes from there as Olson convinced Christie to petition the U.S. Supreme Court one more time, and the justices agreed to hear the case in 2017. And the rest, as they say, is history.
The Leagues
Mr. Christie has always been well-known to speak his mind, and the former governor did not mince words in discussing all of the U.S. leagues' effort to force and collect an "integrity fee." The leagues' stance has always been that, at the end of the day, it's their product that makes legal sports gambling possible and, therefore, they deserve a cut of the revenue. It's a good point but, as you can imagine, policymakers such as Christie don't see it that way.
"The leagues, the arrogance of the leagues, is the other thing we need to talk about. All of you now are going to have these folks coming in to your state capitals and arguing to you that they should somehow now get something for free from you, that they were unwilling to settle on when they were in the midst of litigation."
Christie went on to say that he was willing to compromise "any number of times along the way," including some type of fee for the leagues. However, they showed no interest in compromise.
"They laughed at me. Every one of them laughed at me. They're not laughing anymore."
As he gloated, Christie occasionally would glance at the table, which included NBA Counsel Dan Spillane and others within the league's lobbying alliance. Christie did downshift eventually.
"They don't have to be our enemy, and they shouldn't be," Christie continued. "But we don't need to turn over these monies to those leagues. They don't need it, and given their conduct over the last seven years, I'd argue to you they don't deserve it. And if you do it, you're rewarding bad behavior."
The Feds
For as passionate as he was in rejecting league involvement, the Republican speaker was even more heated about Congress potentially having their say in legal sports gambling.
"We need to stand up and fight strongly against federal regulation on this. We fought for seven years to get the right to do this ourselves. Let's not give it away."
As Christie, the courts, and every North American gambler agrees, this is a states' rights. There are plenty of case studies from states such as Nevada and New Jersey that show they're well-equipped on their own to regulate it without federal help. "Where is the scandal that was borne out of Nevada sports gaming in any one of the leagues?" he asked. "Where did Nevada sports gaming ever seem like it was incapable of being regulated by the state regulators in Nevada? When I ask people in the federal government this, they can't come up with one reason."
Of course, to think that the leagues and the federal government are going to stay out of this whole thing is just naive, and Mr. Christie probably knows that.