Legal
Mistakes Were Made, Is Betting the Pats at DraftKings One of Them…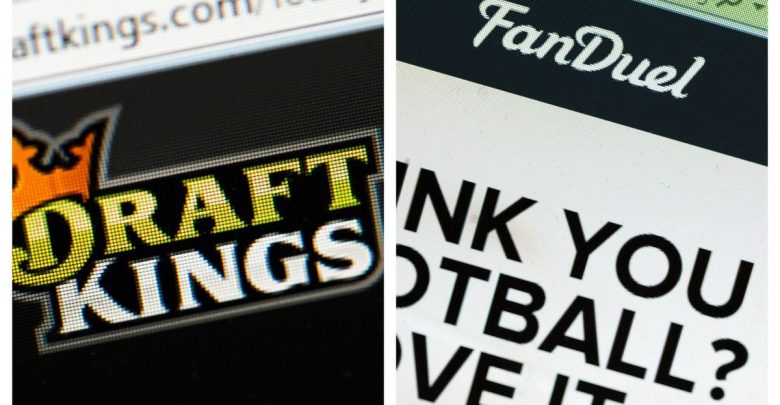 Take a look at what went down:
FanDuel Paying Out Big
FanDuel made a mistake and it's going to cost them. According to the AP, the sports betting company will pay our $82,000 to a New Jersey man who placed a $110 live bet on the Denver Broncos against the Oakland Raiders during Week 2 of the NFL season.
The goof was made by FanDuel's automated system when it posted the odds at 750-1 odds on the wager. Those were not the intended odds, 1-6 were. A mistake that's more WTF than whoopsy. Initially, FanDuel was refusing to honor the ticket and other tickets like it. However, the company met with the New Jersey gambling regulators, which quickly changed their minds.
No one was happier than Anthony Prince of Newark, N.J., as his wager will earn him $82,000. Before the tax man, that is. All other wagers at those odds will be honored as well. "Above all else, sports betting is supposed to be fun, as a result of a pricing error this weekend, it wasn't for some of our customers," FanDuel said. Prince placed his live wager with the Broncos down two points but driving toward what would be the game-winning score.
FanDuel added, "These kinds of issues are rare, but they do happen. We want sports betting to be fun. So, this one's on the house. We are paying out these erroneous tickets and wish the luck customers well." Never letting a promotional opportunity pass, FanDuel announced it will be giving out another $82,000 this weekend by add $1000 apiece to the the active accounts of 82 random customers, so be sure to check your account if you haven't already.
End Of An Era?
Fans of the National Football League have noted the bad start of the New England Patriots in this new season. New England fans remind us that slow starts are nothing new to the Patriots. However, this year seems a bit different, especially coming off two loses in a row, one of which to the lowly Detroit Lions.
Interestingly enough, this week's wagering trends for the Patriots versus the Miami Dolphins is as heavy on the 'Phins as it is light on the Pats. This is only the sixth time since 2003 in which New England has lost two games in a row. An incredible factoid, by the way. In those games, the Patriots are 4-1 against the spread and have covered by an average of 17.6 points. Another incredible factoid.
Regardless of these numbers, this week New England's spread betting percentage has fallen from the low-50s to as low as 43%. Of course, the last time this happened was in 2013 when they faced Peyton Manning's 9-1 Denver Broncos. Also of course, the Brady and company won that game and covered as a one-point favorite, 34-31. That makes it 1,771 days ago for kickoff for the Dolphins game and there have only been 12 times since 2003 that a Brady-led (remember Deflategate?) team has garnered 43% of the wagers or less.
Obviously, the Patriots do well in these games. This may still change by gameday as betting percentages tend to level out as game time nears and sportsbooks update the odds and point spreads. Is this the end of an era? That's hard to say, but the Dolphins are playing well at 3-0 in the league and against the spread as well. Football fans and football gamblers will be watching and so will the oddsmakers as a shift may be coming for a usual NFL betting lock.
DraftKings Going All In On Sportsbook
According to a press release, DraftKings is opening offices in San Francisco and Las Vegas. The hirings are designed to "further the momentum" of the newly launched DraftKings Sportsbook. Their plans for sports betting began coming together publicly with the hiring of a new head of sportsbook in February.
Co-founder Matt Kalish said the bar for hiring talent is "extremely high" right now. "Our success in being first to market in New Jersey with mobile sports betting is the direct result of our skilled team. I am excited to welcome this new group of executives while expanding the company to San Francisco and Las Vegas. Presence in these international hubs of technology and gaming, respectively, allows us access to a tremendous talent pool and strengthens our position as leaders in this dynamic industry."
New York is the next market they are waiting to open up, once the state passes regulation that is. Even with that addition, DraftKings will still find themselves well outpaced by the competing FanDuel Sportsbook has standalone partnerships in three states, plus market-access deals in more than a dozen.