Legal
Industry Veterans Have A Warning For States: Don't Rush It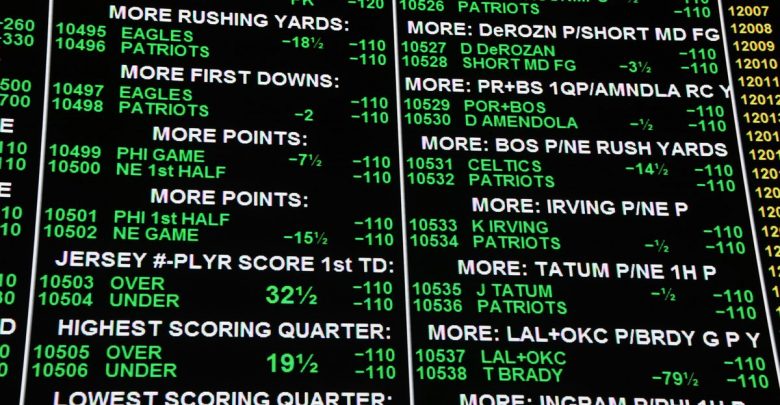 Legal sports gambling is spreading rapidly across the State. However, according to two veterans, the quick moving expansion might not be in the industry's best interest. Art Manteris, the vice president of race and sports operations for Station Casinos, and Keith Whyte, executive director of the National Council on Problem Gambling, warned of growing too fast during the most recent annual U.S. Sports Betting Policy Summit in Washington, D.C.
Manteris warned that rushed legislation can bring about unintended consequences. Whyte cautioned the rush to legislate has led to a near-absence of responsible gaming policies and funding.When asked about the possibility of federal legislation, Manteris had a quick history lesson:
"I would caution regulators and legislators to take things very slow in this regard, and to be aware of the prior unintended consequences of the Unlawful Internet Gambling Enforcement Act and PASPA."
Manteris' experience goes back to pre-PASPA times. He went on to explain that in his opinion, contrary to its intent, PASPA created the offshore, unregulated and illegal gambling industry. "That certainly wasn't the intent of the federal legislation but that was the unintended consequence," Manteris said.
He also brought attention to UIGEA's creation of the daily fantasy sports industry. This wasn't the intent of the legislation, but the fantasy sports exemption allowed some smart people to find a gaping loophole and to create a new product that no one crafting the bill could have foreseen.
Manteris added that it's crucial that when something happens, you can't be scrambling or even give the appearance of being unprepared— and that preparation requires much thoughtfulness. Sportsbooks need to think of every possible situation or outcome, and put the right policies and procedures in place. Furthermore, the gaming industry has to communicate these things to the public. As such, Manteris believes states should begin with a "retail-only" sports betting via brick and mortar shops. The difficulties of online sports betting rage from enforcement of policies and procedures to state regulatory requirements to the federal law enforcement requirements.
"It's easier to operate, and protect those issues in-person on-site at the casino location, and then, as the market develops, then reach out and make the market broader as the need arises."
Obviously, not everyone agrees about retail-only. For players like DraftKings who are looking to enter the market, things can never move fast enough. Stanton Dodge, the chief legal officer at DraftKings, pointed to the robust player verification and geolocation safeguards that govern legal online gambling. He went on to make a case that each state needs to consider a number of factors before deciding on mobile sports betting.
"A mobile service offering also helps ensure game integrity, because I think, you know, as the senator noted, every transaction is tracked, and it's very easy to just upload it, crunch the numbers, determine if there's something fishy going on, and take immediate action. And also, with the mobile product, it helps protect consumers. We have algorithms that help identify people that might be engaging in problem gaming activity. All their previous transactions are there, so the consumer can actually see them themselves and take a look at what their history has been. And we also allow people to opt out and do timeouts. So those are the things that I think folks need to consider: game integrity, stamping out the offshore market, and consumer protections."
Some good points there. However, the NCPG wants to slow the process for a different reason
Whyte also called for a more deliberate process, just for different reasons than Manteris. Whyte's argument for a less-hurried approach has to do with responsible and problem gambling policies. When it comes to problem gambling, Whyte warns of the state-by-state model sports betting is taking is, "A history of failure, in a lot of cases."
"There's still, today, 20 percent of U.S. states that provide no support, no public funds whatsoever for problem gambling programs. And so as we expand into sports betting, some of these same states are expanding into sports betting without any infrastructure or responsible gaming framework."
The majority of sports betting bills passed thus far don't include additional funds for problem gambling programs. Whyte called current legislation "watching a slow-motion train wreck."
"Everybody agrees that consumer protections are important," Whyte said. "And yet the majority of bills that have passed don't have them." Whyte, who has remained neutral on legal gambling, is particularly worried about sports betting. "The evidence is pretty clear, that people who bet on sports are more likely to have gambling problems than almost any other type of gambler," Whyte said. "There's a danger there. With the high speed of play and with the perception of skill."
"We know how to address it," Whyte said. "Technology can really help, and there's a lot of innovative stuff we can do. If you want to go mobile, we have internet-responsible gambling standards. We absolutely know how to do this."