Legal
Ohio Looks for a Spot at the Legalized Gambling Table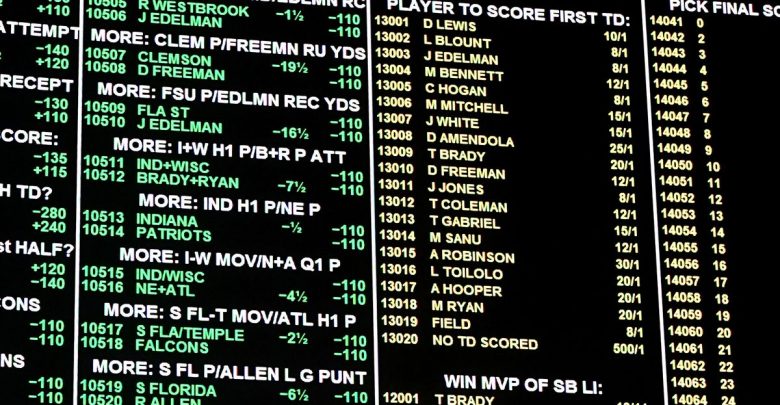 Everyone loves good odds and recently the odds to legalize Ohio sports betting this year are looking much better according to one of the state's legislators. Ohio Sen. John Eklund expects to fill out a placeholder bill for sports betting by the end of February and thinks the sharp money is on it to pass.
"I think the chances are better than 50-50," Eklund said. "But, remember, I told you that I don't bet, so I'm not what you would call a reliable handicapper. My feeling – because the number of groups and organizations that have expressed some level of support for this outnumber the groups that have a hell-no attitude – is some measure of confidence that we'll be able to get it done."
The statehouse has been busy as of late as Eklund, a Republican, has introduced S 316 along with Democratic Sen. Sean O'Brien to give it bipartisan support. Republican Rep. Dan Greenspan has also sponsored a companion bill in the House. While he isn't ready to share details of his bill, Eklund gave insight into his mindset on some key points.
Mobile Sports Betting at the Forefront
Eklund was quick to admit when he first started taking meetings on sports betting last year, he did not favor mobile.
"I didn't have an appreciation for the safeguards that are associated with the activity," Eklund said. "I had the vision that every seventh grader in Ohio would be able to pick up their cell phone and — boom, boom, boom, boom, boom — place a bet on the outcome of the Cleveland Browns versus the Kansas City Chiefs. Now I'm aware that we can do this without creating that atmosphere."
There has and continues to be plenty of research done on the issues with legal mobile sports gambling. From accessibility to security. The Ohio Lottery Commission, among many other stakeholders, have worked hard to reassure him the consumer protections available for mobile platforms are readily available and the correct course of action. Eklund seems to have taken it to heart. "I've also been impressed by the extent by which technology is available to make it a more directed activity."
It may seem odd considering the world we live in these days, but many people still need to be convinced of the advantages of mobile devices, and Eklund recognizes people are doing everything online and from their phones these days.
"I'm coming around on that," Eklund said of mobile wagering. "If that's what the consumer wants and it can be done in a safe and secure fashion that maintains the integrity of the contests, it would be hard to turn one's back on that. I think of it as a channel of distribution."
Integrity Fees Another Issue
Eklund also responded to the issue of professional sports leagues having an interest in integrity fees and how they could play in Ohio. However, as we all know, the integrity fees issue has been pushed aside in just about every state with legalized sports gambling.
"They have in their mind that some sort of royalty fee paid to the professional sports leagues would be appropriate," Eklund said. "Why, I'm not altogether sure." Of course, Eklund may just be playing coy here as it is obvious why the leagues want integrity fees. There is a lot of revenue at stake with legalized gambling in Ohio—or any state for that matter—and the leagues want a piece of the action.
Their argument remains that it is their product being wagered on and, therefore, are entitled to said fees. A study by Oxford Economics for the American Gaming Association estimated that nationwide legalization and mobile betting could result in as much as a $300 billion a year market. As of yet, (watch out New York), leagues do not collect an integrity fee on the billions of dollars wagered legally and illegally in the United States. Eklund questioned why it should get one in Ohio.
Low Expectations Make for High Marks
Many states have aggressively gone after legalized gambling, and knowing big dollars are being wagered—legally and otherwise—will have lawmakers champing at the bit. Eklund does see a chance at strong revenue available for Ohio. However, he has tried to temper those expectations the best he can.
"Reading about the economics of sports betting and how it works, the revenue streams associated with it have been interesting and eye-opening," Eklund said. "I don't view it as the tool to solve any state's, much less Ohio's, fiscal concerns from now until forever."
Politically speaking and as a Republican, he took notice of last year's PASPA decision as a declaration of state authority. Which, as we all know, Republicans love as a bedrock issue. Being able to sell his bill as a state's rights issue over a money grab is the wise political play.
"When that decision came out, people in the gaming industry who follow these things expressed an interest in having sports betting," Eklund said. "I became interested for federalism reasons, and I started working on putting something together."