Legal
Rhode Island is Legal and an Alliance is Born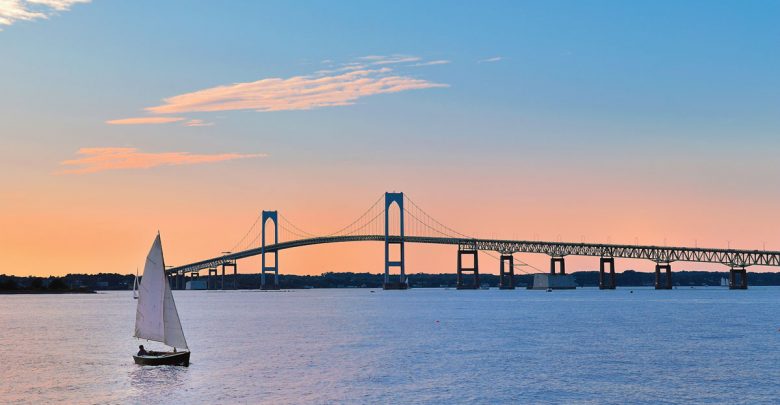 New England is now in the sports gambling mix you can place legal wagers in Rhode Island. Sports betting is a-go at Twin River Casino in Lincoln. Rhode Island sports betting took a little longer than expected, but the state soon will have two casinos taking wagers. One on the Lincoln property and Twin River will offer sports betting at its new facility in Tiverton. The state lottery operates RI sports betting as IGT and William Hill will join forces to run both sportsbooks.
The delay will hurt the bottom line though as state analysts estimate the delay from October to beyond Thanksgiving will cost Rhode Island $12 million in revenue. Missing two-thirds of football season and a Boston Red Sox World Series run hurt the state significantly. For such a small state, forecasts look aggressive without factoring in the Boston area, which is only an hour's drive from Lincoln.
Rhode Island sports betting revenue most directly benefits the state because it serves as the operator. The state will earn 51% of revenue while IGT receives 32% and the sportsbook will pull in 17%.
Twin River spokesperson Patti Doyle details how the Lincoln casino will phase in legal sports betting starting today. The first phase includes "sports betting terminals located on the third floor adjacent to Simulcast Racing; additional sports betting terminals are located in the first-floor grandstand and will be online during peak hours. Odds boards are wall-mounted, as well as countertop TV monitors situated throughout the sportsbook." These Twin Rivers kiosks will take bets on NBA, NFL, MLB, and NHL games. They also will accept wagers on NCAA football and basketball games not involving Rhode Island schools. Then, in a mid-December opening, the book's second phase will go bigger. The 3,600-square-foot lounge will seat 200 people, with about 100 TVs.
The National Alliance
US sports betting stakeholders are following through on their plan to create a national alliance. Executives from Caesars and MGM have become founding members of a new Sports Wagering Integrity Monitoring Association (SWIMA). According to a press release, the organization is:
"… designed as a collaborative entity to partner with state and tribal gaming regulators; federal, state and tribal law enforcement; and other various stakeholders to detect and discourage fraud and other illegal or unethical activity related to betting on sporting events."
The nonprofit is the first of its kind in the US, although obviously models itself after the international organization (ESSA) out of Europe. Eight US states currently have legal sports betting in some capacity, and US stakeholders have expressed an interest in creating something similar to ESSA for the emerging market. That has now come to fruition. Here's more on SWIMA's mission from the release:
"With sports betting being legalized in more and more states, SWIMA's principal goal is to protect consumers, operators and other stakeholders from potential fraud caused by the unfair manipulation of events on which betting is offered. Reaching this goal requires a multi-jurisdictional approach with operators in different states and tribal jurisdictions sharing information related to unusual or suspicious activity in their sports betting operations within and between different markets and, when appropriate, with gaming regulators and law enforcement."
The group will have two primary goals. 1-To provide a safe and secure betting environment for consumers in the legal markets of the US. 2-To protect the integrity of sports betting and its related activity, identify bad actors and discourage activities that profit from unfair betting markets. SWIMA will be funded by its members and require no third-party help from leagues, governments or taxpayer. SWIMA has already appointed George Rover as its Chief Integrity Officer, and he will oversee day-to-day operations.
"We are excited to roll out the first Integrity Monitoring Association in the United States, ensuring a safe and secure betting environment for consumers across the country. We look forward to partnering with gaming regulators and law enforcement in all states that legalize sports betting to undermine fraud and manipulation and protect the integrity of sports betting."
Stephen Martino from MGM and Jan Jones from Caesars will make up the initial SWIMA Board of Trustees, and Jones brings plenty to the table as a former Las Vegas mayor. While the group did not disclose the full list of members, it did indicate that it "include[s] most of the major sports betting operators." The idea is that all regulated operators will join in overtime and each will hold a seat on the board.
It may appear as if AGA is not directly involved, yet executive Sara Slane offered support in a statement.
"The formation of [SWIMA] serves as another important milestone toward realizing the benefits of a legal, regulated sports betting market in the United States, which provides robust consumer protection, increased transparency and additional tax revenues for state and local governments. Today's announcement comes at a critical time as dozens of states and sovereign tribal nations are poised to pursue legal sports betting in 2019. Moving forward, SWIMA will provide an important hub for all stakeholders to work together, further demonstrating the industry's commitment to upholding integrity across all facets of a legal, regulated sports betting market."