Legal
Pennsylvania Expands Betting to Philly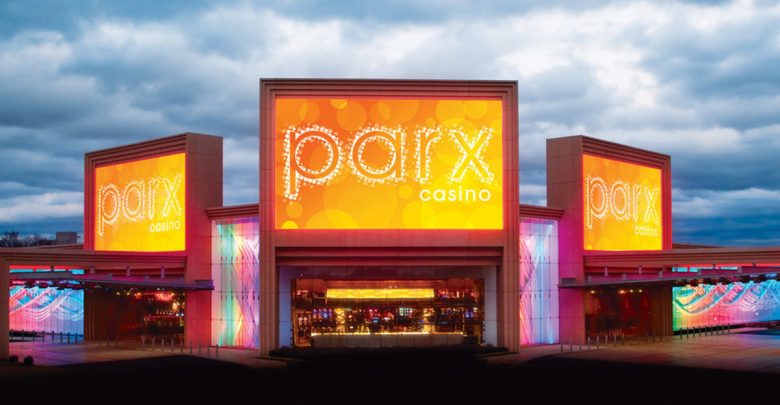 Pennsylvania continues to aggressively pursue legalized sports gambling as yet another sportsbook has opened its doors. Philadelphia: Parx Casino began its sports gambling operation early last week. Parx Casino is now the fourth sportsbook in the great state of Pennsylvania as Hollywood Casino at Penn National Race Course launched first in mid-November, followed by Rivers and SugarHouse casinos shortly after in December
Parx will first start its Pennsylvania sports betting at the Bensalem location near Philadelphia, according to a Philadelphia Inquirer report later confirmed by Parx. It plans to open up shop at its South Philly location in the near future where Kambi will power Parx operations.
"Parx is expanding its portfolio of offerings to give patrons the absolute best of all types of (legalized) gaming, and sports wagering is just the latest stage in enhancing our customer offering," said Matthew Cullen, Parx Senior VP of Interactive Gaming and Sports, in a statement.
Tuesday's opening was what can only be called a "soft launch" for Parx. The Pennsylvania Gaming Control Board, or the PGCB, requires all new sportsbooks to go through a 48-hour testing period, enough time to kick the tires, essentially. Assuming the 2-day trial period runs smoothly and without problems, sportsbook, casinos, and the like can proceed at full capacity. Philadelphia: Parx Casino has passed with flying colors as the company was featuring their sports betting capability prominently on the landing page of its website.
These brick and mortar shops are very important to the state's industry right now as none of the four Pennsylvania sports betting operations yet includes mobile or online wagering. While legislators and regulators approved mobile in their 2017 law, the PCGB wants to proceed slowly and reportedly will not launch it until spring. This was a surprising move as Pennsylvania has proceeded with such gusto when it comes to all things legal gambling, whether it was the lottery, horse racing, or sports gambling. Plus, the early numbers are so good, one has to wonder if their caution is actually costing them 6-figure revenue.
Pennsylvania with Strong Early Returns
The first returns widely available for Pennsylvania sports gambling arrived a few weeks back. However, they do not cover much at all as only Hollywood reported its numbers in November and the central PA casino offered only two weeks worth of its data.
That said, in that limited timeframe, Hollywood posted more than a booming $500,000 in revenue on better than $1.4 million in handle. This equates to a remarkable 35 percent hold, and while that likely cannot be repeated with any kind of regularity, it is very promising to say the least, as a full month of four sportsbooks should easily drive the handle northward. But what's even more promising for Hollywood, is the fact it opened during a historic blizzard that limited its initial visitation. It will be interesting to see how these numbers change over the coming months with this in mind.
The forthcoming December numbers report should provide even more insight into the vast potential of the Pennsylvania sports gambling market. After all, the filing will include the entire month of sportsbook data for Hollywood, Rivers, and SugarHouse and this also means the information provided will be sure to include both the Philadelphia and Pittsburgh areas.
Locals Getting in on Action
While Parx Casino will not enjoy a Philadelphia Eagles home game throughout the NFL playoffs this year, they are at least getting some games. As the lowest seed in the NFC, the Eagles will not play in Philadelphia in the postseason. Their first available game to bet on will take place next weekend when Philly takes on New Orleans.
Rivers and SugarHouse got much luckier timing-wise as they both launched in time to capture both a Pittsburgh Steelers game and an Eagles game, respectively. That local appeal should drive the early sports betting revenue returns for both casinos. The Steelers failing to make the playoffs will hurt the numbers as they are a team which usually makes a deep run and Steelers fans are notoriously loyal and passionate. Meanwhile, Sunday's "double doink" missed field goal by the Chicago Bears provided a late Christmas gift for the state's betting industry. The Eagles remain alive in the NFC Playoffs because of that miss, and Parx et al. will benefit greatly this weekend. While Nick Foles and the Eagles will be in New Orleans, Philly-area bettors can wager on the team at Parx and SugarHouse Casino.
That's Not All, Folks
The South Philadelphia Turf Club should grab attention because of its prime location when it opens its doors in a few weeks. That Parx-owned betting shop sits next door to Citizens Bank Park and Lincoln Financial Field, the homes of the Philadelphia Phillies and Eagles. 76ers and Flyers fans also will benefit as the new book will be less than a mile from the Wachovia Complex. That means all four major professional sports teams in Philadelphia will have a PA sports betting operation within shouting distance.