Legal
Connecticut is a Fine Mess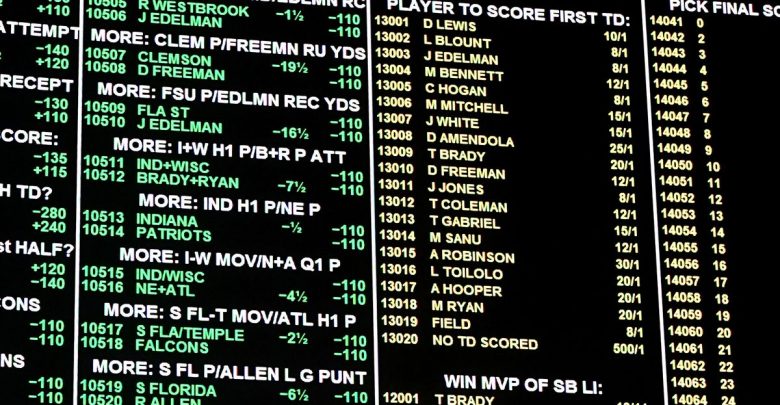 While it is true many states are having a difficult time in their quest to legalize and regulate sports betting, no state is facing hurdles like Connecticut. The reason for their troubles is due to the number of parties lining up to be a part of the inevitable windfall. The state already has a law concerning sports betting available. However, most of the stakeholders feel new legislation will be needed. A recent public hearing on two sports betting bills introduced new questions about integrity fees, mobile sports betting, and, of course, all of the possible operators.
The Lottery
One such operator is the Connecticut Lottery.  Its president and CEO, Greg Smith, maintains the lottery is the perfect partner for the state's sports betting. Smith said it could return "four-to-five times as much money per dollar than any other operator." Just with its other lottery games, all profits would go directly to the state as opposed to the small return on profits that a casino, for instance, would pay. He added the state-run lottery also offers the opportunity for all sports betting operations to be fully customizable by the legislature.
For instance, the lottery has over 2,900 licensed retailers offering lottery games, and Connecticut's legislature could choose how many offer sports betting as well as the type of wagers offered. A convenience store could offer a simple win-loss wager while a sports bar could operate an actual sportsbook. Also, there's the fact that the lottery is in already in talks with the many of the same sportsbook operators that the Connecticut tribes have considered for their operations.
MGM Want In
MGM Resorts International would like to have a stake in the state's industry. The company's president of interactive gaming, Scott Butera, has made several observations about what things might look like if they were to pursue an open licensing process. For instance, nine of the 10 most successful markets in Europe are ones with open competition. Butera contends that—with an open market, multiple operators, and statewide mobile wagering—Connecticut could produce more than $100 million in revenue annually. He was also quick to point out when MGM opened a sportsbook in the Mississippi property Beau Rivage, revenue for table games doubled within a month.
OTBs Too
Former MLB player and manager Bobby Valentine operates two restaurants/sports bars in the state. Both have off-track betting run by Sportech which holds the exclusive license in the state to conduct off-track wagering on horse racing, greyhound racing, and jai alai. They've been licensed in Connecticut for 18 years and run 16 OTBs while employing over 400 people. He also added some anecdotal evidence with claims that he's heard of patrons driving to New Jersey to place a legal bet only to return to Connecticut to watch the game. Why have this happen with so many OTBs available in state…
Now the Leagues
Sports leagues have been trying to collect their integrity fees in every state legalizing sports betting but have yet to be successful. Of course, they are at a disadvantage from the start in Connecticut as no professional teams call the state home. However, the issue doesn't really have much to do with a team being present in the state. It's with the leagues providing a product other parties will profit from. The leagues have every reason to keep trying though and surely will, but don't expect Connecticut to be the first to employ them. The leagues just have no leverage in the state.
And the Tribes
Nothing goes with a casino more than a sportsbook and some supporters of both sports betting bills are leaning toward tribal exclusivity. State Sen. Paul Formica, a sponsor of one of the bills, stated he wants to get sports betting started as quickly as possible. With the groundwork already laid in the casinos, the legislature could begin soon. Then, if Connecticut wanted to add other stakeholders or operators, it could do so down the road. "Connecticut has a compact, and I believe that exclusivity needs to be honored and recognized," Formica said. "From my point of view, the more we wait, the more we lose, so this is about Connecticut gains and Connecticut revenue."
Multiple Operators May Get the Job Done
Obviously, Connecticut has a lot going on here, and the road out of the confusion will be tough to navigate. But does it have to be? With so many operators at the ready, all bringing plenty of ideas to the table, maybe MGM has a point. Rep. Michael DiMassa seems to agree with the Vegas behemoth as he is on record stating that consumers, as well as the state of Connecticut, would only benefit from having multiple operators. He imagines a scenario where someone near the border from drives into the state to go to eat and bet on a football game on an app.
"Depending on how the committee and legislature decide to move forward on sports betting, you're going to see many other markets benefit across the state, especially in border regions. If you have one vendor operating our sports betting, whether it's the tribes and you have to physically go to the casino or they are the only ones to operate, it may not offer the necessary incentives to attract people on the borders of our state."