Legal
North Carolina Passes Sports Betting Bill in State Legislature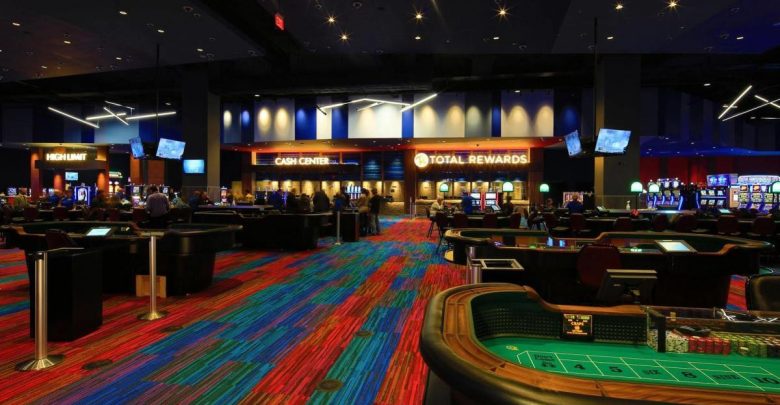 Governor Roy Cooper just needs to put ink to paper, and then sports betting will be legal at North Carolina tribal casinos in the state. The estimated haul from adding sports and horse betting is expected to generate about $1 to 1.5 million in tax revenue annually for North Carolina.
Cooper now has 10 days to sign the bill into law, veto it, or let it become law without his signature. If it does become law, North Carolina will join Maine and New Hampshire as the latest states to pass sports betting bills, and also become the sixth state to legalize since the calendar flipped to 2019.
Only At Tribal Casinos
North Carolina lawmakers did make it a point to proclaim that the bill doesn't open the whole state to sports betting. This current bill would limit sports betting to only the tribal lands and wouldn't include mobile betting, though. Instead, bets could only be placed at Eastern Band of Cherokee casinos in Cherokee and Murphy.
"We're not asking you this morning to legalize sports betting and gambling in North Carolina, we're simply asking you to add this to the list of the games that are allowed at the casinos," said Rep. Kevin Corbin, R-Macon, during a House committee meeting last week.
Sen. Jim Davis, along with Corbin, has Harrah's Cherokee Casino Resort and Harrah's Cherokee Valley River Casino & Hotel within their respective districts.
"I've been a champion for expanding gaming opportunities for the Eastern Band of Cherokee Indians for years, " said Davis. "They've been a great economic generator for the Western region of our state, and I'm happy to play a small part in the good they do for this region."
Two Bills
The North Carolina House passed Senate Bill 154 on Monday by a count of 90-27, allowing the country's latest craze to take place within their state's borders. The state Senate had already approved it since last April, but it has gone virtually unnoticed through the House over these last seven days. The bill had bipartisan support and was sponsored by five Republicans and two Democratic senators.
Although SB 154 was on the right path to be passed, H 929 was introduced by Rep. Harry Warren a week after the Senate passed the bill, which complicated matters even further.
The bill called for an advanced study as it passed through the committee process. House representatives weren't sure about how to proceed, as the legislature was trying to pass sports betting but also having an ongoing study into the matter at the same time.
Ultimately, Warren and Davis made a pact to back each other on their bills, and that ended up being a great course of action for the two. Warren made additional changes to the language in his bill, absolving the gaming commission of any authority to oversee or regulate any of the tribal gaming.
Since the U.S. Supreme Court made its decision on the legalization of sports betting, nine states – Arkansas, Delaware, Mississippi, Nevada, New Jersey, New Mexico, Pennsylvania, Rhode Island, and West Virginia – have it operational within their borders.