Legal
North Carolina Looks to Get Into the Game—Quickly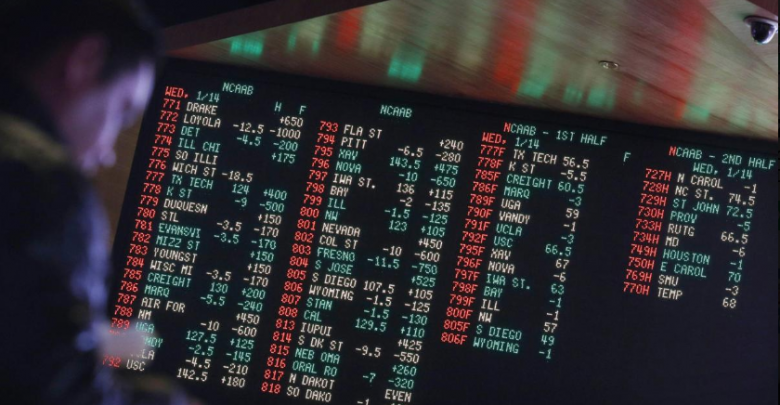 North Carolina has begun the work of legalizing and regulating sports betting—and quite efficiently, at that. While other statehouses debate, fight, drag out, and ignore sports betting, North Carolina has decided it's all-in and looks to have all of its work done come summer. State Sen. Jim Davis introduced S 154 last Wednesday and the resolution should be passed by the state's Senate within the month. All of the North Carolinian parties involved are looking to get things done quickly, and Sen Davis doesn't expect any problems getting the legal sports betting bill signed into law by June at the very latest. The trick seems to be that the bill will specify that sports betting is defined as wagers on the outcome of professional and collegiate sports. Also helping with timing is that it will not include any language on mobile sports betting—a sticking point in other state's legislation.
A Tribe Called for the Resolution
This sports betting legislation would simply add sports wagering to the state's Class III games that the Eastern Band of Cherokee Indians is already allowed to offer its customers. The tribe asked Sen. Davis for the legislature to add sports betting to its list of permissible games as both of their casinos are located in his district. It's a route they've taken before, as in his nine years in office, Davis has delivered two gambling expansions for the tribe. These included allowing table games as well as permitting the construction of a second and third casino in the state. Davis was quoted on the matter:
"The Eastern Band are wanting to get into sports wagering, and wagering is legal now after the Supreme Court decision of May of last year overturning PASPA. It's a legal enterprise and they want to expand to include wagering in my district, so I consented to file the bill and don't expect it to have any problems getting passed."
No Mobile Betting
Sen. Davis has also indicated the bill will not allow for any mobile app or online wagering to allow people to wager from around the state. The North Carolina tribe is only interested in having sports betting in-person at its casinos' sportsbooks, which has been a consistent request from other tribes across the country. "I'm in favor of restricting it, and that's why my bill will not allow an app," Davis stated. "The Eastern Band came to me with this proposal, and that's what they wanted. They're not interested in expanding it at this time, and probably have no interest in expanding in the future."
State's Lottery Would Not Expand
This legislation would also limit North Carolina sports betting to only its tribal casinos. The only other gambling stakeholder in the state is the NC Education Lottery, and considering North Carolina was the last in the South to approve a lottery at all, sports betting via that organization is a real long shot. "I don't think including the lottery would pass with the present makeup of legislature," Davis said.
N.C. Sports Betting Will See Little Opposition
North Carolina is a very conservative state, and that includes the issue of gambling. It didn't get involved in the sports betting push until late and it's the 30th state to introduce a bill this year. That said, Davis still doesn't expect the bill to face much resistance in the legislature.
His two previous gambling expansions for the tribe faced little opposition and that this issue should be no different. Davis added:
"I know some people won't vote for it because they have moral objections to wagering, but I don't think it will be many. I'm not a fan of it myself, but it's a legal enterprise and people aren't forced to do it, so the Libertarian in me says to have at it. You're not going to unring that bell because they already have casinos. This is just a small addendum to what they're already doing."
House Bill Expected to Follow
Fellow lawmaker Rep. Kevin Corbin, whose district also includes Cherokee, will soon introduce another sports betting bill in his chamber as well. This Senate bill will begin in the Rules Committee. However, Sen. Davis is a member of the Finance Committee and would like to see the bill completed in full there and quickly. He foresees the Senate passing that North Carolina sports betting bill in March with little to no resistance and then the House can take up the matter. There in the House, Sen. Davis could see there being the more challenging passage. The North Carolina General Assembly is expected to meet until the end of June to finish a budget for the next fiscal period which will begin in July. The entire process could go into July if the budget takes longer any longer to hammer out. Either way, North Carolina lawmakers will be voting on sports betting this year, and, barring any unforeseen opposition, should have a deal in place in time for the always very profitable football season.