Legal
Illinois Governor Issues Executive Order Benefiting Sports Betting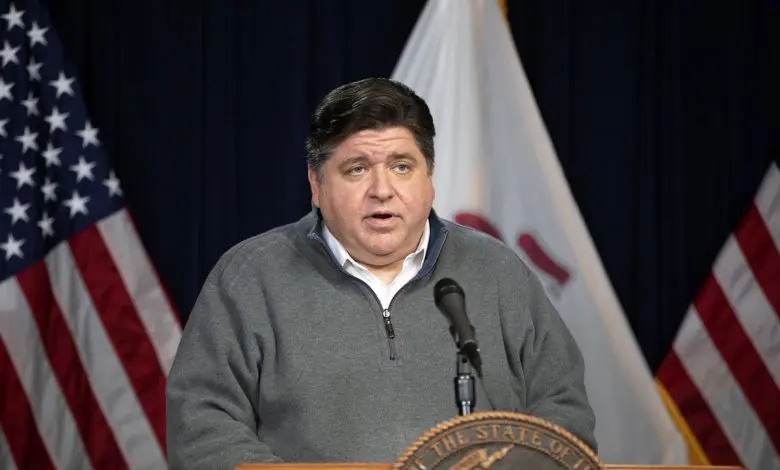 Illinois Governor J.B. Pritzker is one of the wealthiest governors in the country. He is estimated to be worth close to $4 billion. Pritzker's wealth mostly comes from the Pritzker family ownership of the Hyatt Hotel chain around the world.
The Democratic governor has issued some executive orders that will affect sports betting in the state. The state has online sports betting, so through the coronavirus shutdown, the state could generate some gaming revenue from online sports betting.
Rivers Casino in Des Plaines, Ill., has the sportsbook BetRivers. The sportsbook can facilitate onsite or online sports betting. The sportsbook has done an impressive amount of business during the virus lockdown.
This was the first sportsbook to launch in the Prairie State. The rules regarding creating a sports betting account before the virus were in-person registration only.
Shutdowns Also Shut Down Registration
Players were frustrated with sports betting since they were not able to register in person because all the casinos were closed during the shutdown. Even so, players with existing sports betting accounts prior to the shutdown could place bets and did so with impressive numbers.
Rivers had a big launch party on March 9, with sports commentator Eddie Olcyzk placing the first bet in the state. Other casinos were supposed to launch in April and May, but all those goals were put on the back burner until the virus no longer poses a threat.
The outspoken governor decided to make things a little easier for his citizens. He has lifted the rule stating that in-person registration was the only want to apply for sports betting accounts, so now it can be done online.
Although players still placed bets online during the shutdown, the state still took a hit, as most states did. Two other sportsbooks were supposed to launch in March, but those plans were also tabled.
Before Shutdown, Six Sportsbooks Had Received Licenses
There was a whirlwind of activity shortly before the world stopped due to the virus. Several sports betting providers applied for licenses in the state.
Six applications were approved in late February and the first week of March. However, when casinos were ordered shut, the licensees were at a standstill. Now they can begin to set up their sportsbooks for online sports betting.
There are a few rules and regulations that must be followed by license holders, who were informed of those issues on Friday. This is a temporary order by the governor, the Gaming Commission advised.
As soon as casinos reopen, the requirement of in-person registration will be necessary to get an online sports betting account. For now, players can scan ID and other documents that are needed to set up an account.
An official with the governor's office says the accounts won't be created in minutes, but they will be approved if the documentation is submitted within hours. According to an aide to the governor, "It's very important that we come up with innovative ways to continue our revenue-generating avenues."