Legal
Illinois Not Making Things Easy on Themselves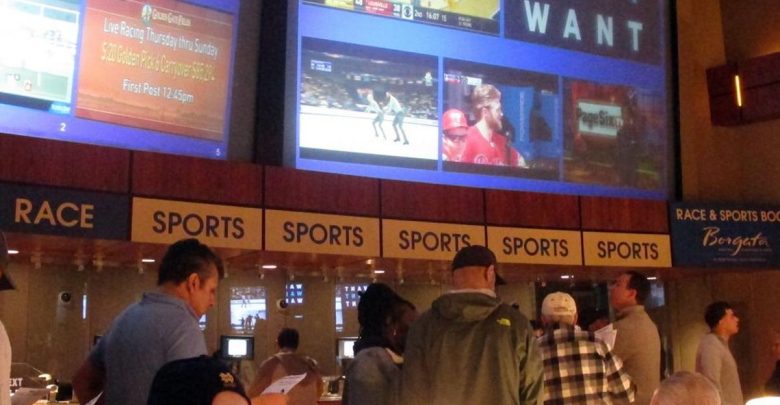 After months and months of wrangling together multiple options in legislation which would allow for sports betting in Illinois, Rep. Mike Zalewski is now being forced to unveil one last-ditch amendment in hopes to get a bill passed this year. There are many interested parties in his state, and their unhappiness with previous bills have been quite public. Now, running out of time, the House will try to push something forward in the final days of the legislative session. However, there are many questions which still need to be answered.
Zalewski, who chairs the Revenue and Finance Committee, said this latest amendment will include the state's lottery, a mandate to use the official league data for in-play wagers, and also lower the many fees and taxes proposed in the previous two amendments. In a bill with many sticking points, the main concern seems to be a "penalty box" for companies deemed "bad actors" such as DraftKings Sportsbook and FanDuel Sportsbook. "That remains the No. 1 issue to be decided upon, and then I think we can file a final amendment," Zalewski said.
Bad Actor? Who? Me?
One major player in Illinois is Paul Gaynor, the representative of Rivers Casino. He has been particularly outspoken in hearings supporting the "penalty box" as a way to keep DraftKings Sportsbook and FanDuel Sportsbook out of the state for at least three years. The contentious issue in question derives from DraftKings and FanDuel continuing to offer daily fantasy sports in the state even after a nonbinding 2015 opinion by the state attorney general considered DFS violated state law. Basically, Illinois said, DFS was sports gaming and told DraftKings and FanDuel to stop. They did not. Now, years later, DraftKings and FanDuel are household names and not just in the DFS market.
Gaynor noted DraftKings and FanDuel have now captured over 80 percent of the sports wagering market in New Jersey sports betting. They are quite popular in Pennsylvania as well. He warned that Illinois stakeholders are not going to pay over $10 million licenses only to share less than 20 percent of the state's market. Of course, lawyers representing FanDuel responded that there would be a swift constitutional legal challenge for any attempt at a regulatory delay.
"This issue consumes all the oxygen related to sports betting right now," Zalewski said. "We know we need to make a decision on whether to include a penalty box or not. We still haven't reached a consensus way to move forward on this."
Outspoken Critics Were Heard
After the two amendment options proposed for H 1260, Zalewski got plenty of input about the proposals, which included unprecedented taxes and fees. In his defense, he has listened heard out these concerns and adjusted the fees and taxes. However, no one should expect those initial license fees to go down any further as the $10 million mark is set in Gov. J.B. Pritzker's budget proposal.
Tennessee Goofed It For Everyone
Tennessee's recently passed legislation set a precedent, and not a good one, by requiring league data. Zalewski said that when Tennessee became the first state to pass a sports betting bill requiring the use of official league data for in-play wagers, Illinois was forced into accepting that unpopular league demand. "Tennessee going on official league data is indicative to us that we might not be the first state," Zalewski said. "We could maybe survive that challenge."
Lottery Gets a Cut
One of the previous amendments allowed the lottery to offer parlay wagering at 2,500 retail locations, while the other excluded lottery. This also mucks up the works as it adds another player in an already overcrowded field. At the last hearing, Tom Swoik of the Illinois Casino Gaming Association lamented paying $10 million for a license when legal sports betting was available at so many locations.
However, Zalewski and others don't see it this way. "We think there's room for a lottery pilot program," Zalewski said. "It's a state asset, so we think it's important to see what they can do with sports betting." Zalewski then indicated that the lottery's participation hasn't been a concern for the other stakeholders. The focus has been on the details of that participation, meaning there could be a compromise on the number of lottery retailers offering sports betting.
Time Running Out
This legislative session comes to an end in the state of Illinois at the conclusion of May.
With the House bill yet to advance through committee and nothing on sports betting coming from the Senate, it now seems highly unlikely that a sports betting bill can go the distance in the next 10 days. Legal and regulated sports betting is a popular idea in the state, with full support coming from every side in the statehouse and voters.
However, Zalewski believes there is still hope this session. He plans to advance H 1260 through committee to the floor soon after the amendment is introduced. Yet here we are with time running out.