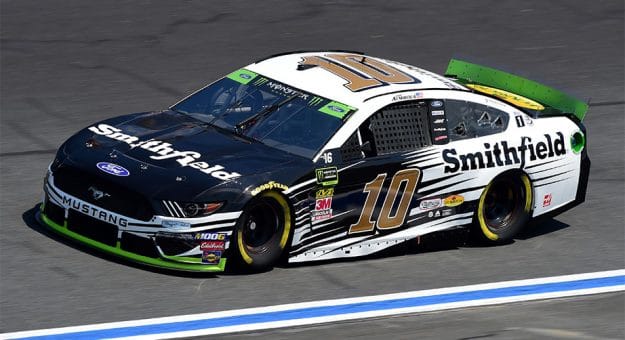 One of the great things about going without sports for so long during the pandemic is that the need to make up these events gives us a lot to tune in for mid-week. This week we have the NASCAR All-Star race from Bristol Motor Speedway. NASCAR All-Star Open betting is one of two races lined up for Wednesday.
The NASCAR All-Star Open will be held at 7:00 PM EST (FS1) and consists of three segments of 35 laps, 35 laps, and a final 15 laps. The winner of each segment will earn a spot in the all-star race later Wednesday (as will one 'fan vote' winner). Despite being an exhibition race, there is plenty on the table for NASCAR all-star Open betting: Here are some picks:
Aric Almirola +500
Aric Almirola is the favorite for NASCAR All-Star Open betting as the random draw for starting position was kind to him at #2. Almirola is running well right now, finishing in the top 10 in six straight races while landing in the top 3 in three of those. Almirola led the most laps Sunday in Kentucky (128) before finishing in 8th.
Almirola might be a fade play though as he has gotten into a wreck in 3 of his last 6 at Bristol, finishing better than 29th just once. Even so, with the smaller field and a lack of 'top tier' drivers in this Open race you have to think Almirola is near the top at the end.
Pick: Almirola top 3 finish +135
Clint Bowyer +500
Clint Bowyer is another chalk play for NASCAR All-Star Open betting but how can you not like the #14 Ford after he finished 2nd at Bristol in the May race? Bowyer will be starting 9th on Wednesday looking to emulate what he did in the Supermarket Heroes 500 in Tennessee where he tallied 40 points. Bowyer actually has five straight top 5 finishes at Bristol and should dominate this one along with Almirola.
Pick: Top 3 finish +135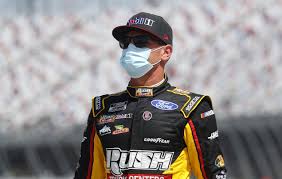 Austin Dillon +1400
Austin Dillon gets into some value at +1400 considering he raced well in Bristol at the end of May with a 6th place finish. The #3 Chevy won't be looking ahead at Brad Keselowski, Kyle Busch, or Jimmie Johnson in this shortened field however.
Dillon hasn't finished better than 13th in any of his last 5 Cup series races and he's seen his share of struggles at Bristol overall with an average finish of 19th. He's also only started higher than 14th twice in 13 career races – both times crossing in the top 10.
Pick: Dillon top 3 finish +350
Matt DiBenedetto +600
Matt Dibenedetto has had some success racing at Bristol in the past, finishing 2nd here in August of 2019 while leading 93 laps. DiBenedetto finished 31st in Bristol in May, but did at one point lead for 4 laps while also posting 5 of the fastest laps of the day.
Aside from his 19th place finish at the Brickyard, the #21 Ford has a 6th place finish at Pocono and came in 3rd last Sunday in Kentucky in his last 3 Cup series races. That bodes well for NASCAR all-star open betting.
Pick: DiBenedetto top 3 finish +165