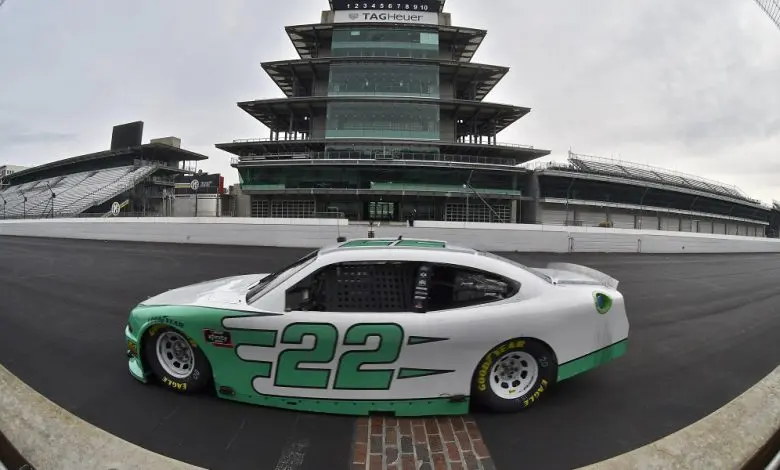 The NASCAR Xfinity series returns to action for Pennzoil 150 betting on Saturday July 4th for the first time ever from Indianapolis Motor Speedway. It's going to be a very unique wagering event as this is not only the 1st Xfinity on the road course but also because practice returned this week.
Starting order has still been determined by a draw and with team points being part of the process. With practice though, there are new notes to take into account. Austin Cindric, A.J. Allmendinger, and Justin Haley had the three fastest practice times of the week. Cindric is a crazy +125 favorite as a result and Allmendinger isn't too far behind at +250.
Let's take a look at some of the other top plays for Pennzoil 150 betting
Austin Cindric +125
A.J. Allmendinger +250
Austin Cindric was a disappointment last week at Pocono, failing to finish the race despite being one of four drivers eligible for the final $100,00 Dash 4 Cash of the season. Cindric did get a 1st stage win but couldn't make it last. There are still reasons to like the #22 Ford who is starting in the 10 spot for Pennzoil 150 betting. Cindric was one of two drivers to average over 97 MPH in practice (Allmendinger) and has six top five finishes on the year.
As good as Cindric has the potential to be on Saturday, it may be A.J. Allmendinger's race to lose. Allmendinger also averaged 97+ MPH in practice and has also raced 10 times at the Brickyard in his career. Unlike Cindric, Allmendinger has a win in the Xfinity series this season capturing the checkered flag at the Echo Park 250 in Atlanta.
Pick: Driver head to head Allmendinger +120 over Cindric
Justin Haley +1800
There's not a whole lot of prior data to analyze considering this is the first Xfinity race at Indy as well as the first road race of the season for the series. Therefore you rely a lot on the practice notes and Haley ran 3rd fastest at 96.7 MPH. In driver matchups Haley is a solid +135 to Justin Allgaier who did end up completing 20 practice laps, the most of anybody.
Haley (-115) is also matched up for Pennzoil 150 betting with Ross Chastain (-115) who finished 2nd last week at Pocono. Chastain is starting 9th (Haley 11th) and also ran 96+ MPH in practice. Chastain has finished in the top 3 in three straight (including 2nd to Haley at Talladega). Chastain looks like the play at even odds.
Pick: Driver head to head Chastain -115
Myatt Snider +12500
If you're looking for a long shot play on Saturday or maybe somebody to make waves in NASCAR DFS Myatt Snider could be your guy. He's an Xfinity Series rookie who seems to be gaining his footing with a 4th and 7th finish in 2 of the last 3 (granted while starting 2nd and 1st).
What you really like about Snider here is his experience in road races. Snider spent 2019 driving in the Whelen Euro Series in which something like 18 of 20 tracks are road tracks. Snider may be in his element here. Even though the practice times weren't the best (18th) Snider knows how to maneuver roads when the green flag drops.
Pick: Snider to win +12500