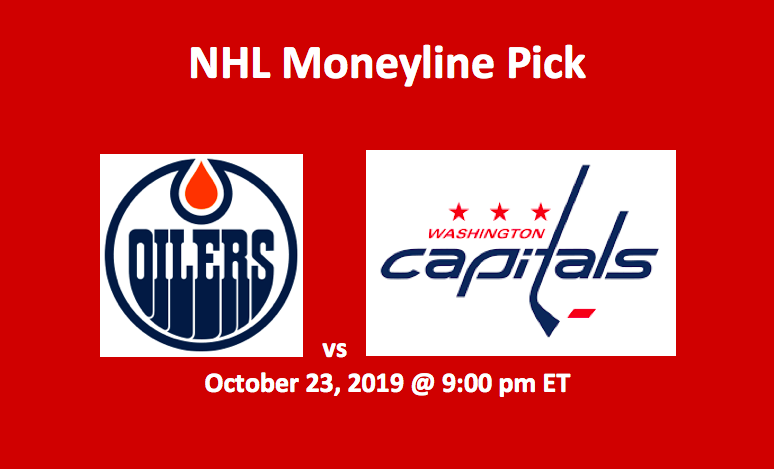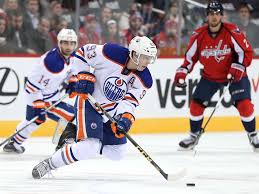 Our Oilers vs Capitals moneyline pick looks at the potential outcome between one of the NHL's hottest and coldest teams. The 7-2-1 Edmonton Oilers will host the 7-2-2 Washington Capitals at 9 pm ET. Edmonton is coming off of two straight games where they were shutout. Washington rides a four-game win streak into Thursday night's matchup. Our Oilers vs Capitals moneyline pick sees both clubs' recent performances as being major factors in the outcome of this game. First, here's a consideration of goaltending.
Oilers vs Capitals Moneyline Pick – Goaltending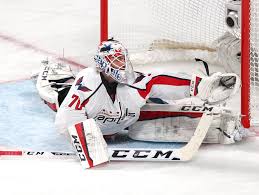 For Washington, Braden Holtby will make his ninth appearance of 2019. He had a slow start to the year but has looked better recently. While he has a .884 save percentage and a 3.60 GAA on the year, he has been great over his last three outings. He is 3-0 with a .925 save percentage and a 2.67 GAA in these contests. Holtby is a large reason why the Caps have won four straight games.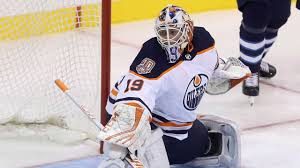 After Mike Smith started the past two games for the Oilers, Edmonton will give Mikko Koskinen the start. Koskinen has a 2.20 GAA and .934 save percentage over his four starts. His last two games saw him give up four goals on a total of 78 shots. While the hulking 6'7'' goaltender has played well early this year, he faces a very potent Capitals roster. Koskinen should put up a good effort but will need goal support to remain undefeated.
Oilers' Recent Slump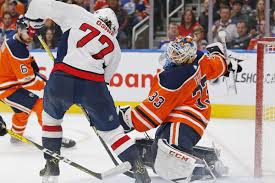 Edmonton had one of the hotter starts to the season. They lost just one of their first eight games but have faltered lately. Over the past week, they have scored just two goals in three games. One of the bigger storylines for the Oilers has been the disappearance of Connor McDavid. For the first time in his career, the dynamic center has been held pointless in three straight games. He still enters Thursday's contest tied for second in scoring among all NHL skaters with 17 points. Simply put, if McDavid doesn't contribute against Washington, Edmonton will likely suffer their second straight loss.
Caps' League Leading Offense
While the Oilers have struggled in scoring recently, Washington has had no such issues. They enter Thursday having scored a league high 41 goals on the season. They have averaged 3.73 goals per game through their first 11 contests but have scored 15 in their last three outtings. The Caps have gotten strong contributions out of a wide variety of skaters. Over the past three games, Washington has had nine players score at least two points. In particular, John Carlson, Alex Ovechkin, and TJ Oshie have been very impressive. Carlson currently leads the NHL in points with 20 on the year. The blueliner rides an eight-game point streak into this matchup. Ovechkin has scored a goal in each of Washington's past two games. He scored six times in the team's last seven contests. Oshie has six points in his last five games, including four goals. Overall the Capitals look to be in line to put up another very solid offensive performance against Edmonton.
Oilers vs Capitals Moneyline Pick: Summary
While the Oilers have scored the ninth most goals in the NHL this season, they are tied for the least amount over the past week. McDavid is on the first real cold streak of his career and faces a hot goaltender in Braden Holtby. Along with this, our Oilers vs Capitals moneyline pick finds that the Caps have not had trouble scoring. Washington looks to be firing on all cylinders coming into Thursday's tilt in Edmonton. Look for The Capitals to extend their winning streak to five games.
Oilers vs Capitals Moneyline Pick: prediction
Washington Capitals Moneyline(-125)