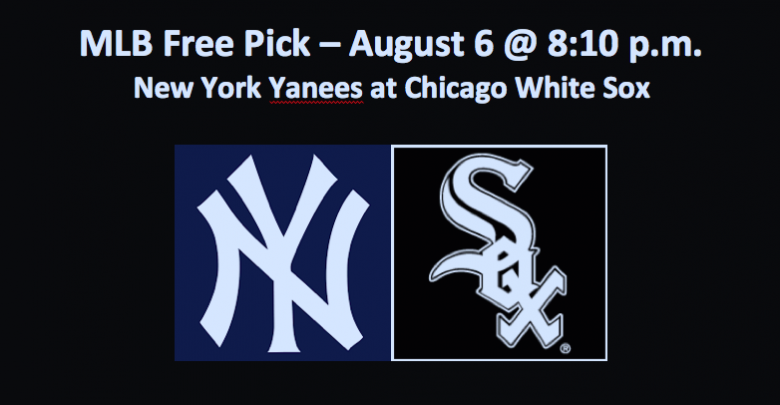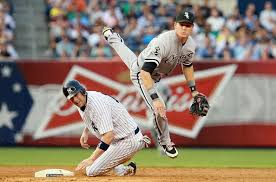 The New York Yankees (68-42 Overall, 30-26 Away) limped out of Boston after yesterday's game, as over the weekend, they lost four-in-a-row at not-so-friendly Fenway and found themselves 9.5 games behind the AL East-leading Red Sox. The Bronx Bombers go to Chicago having lost five straight, while they play a White Sox team that is on a four-game winning streak. The Chicago White Sox (41-70 Overall, 21-33 Home), although one of the weaker teams in the AL, are not to be taken lightly. It's true, they are fourth in the AL Central, 20.5 games in back of the division-leading Cleveland Indians. But they have been playing well. Our Yankees play White Sox Aug 6 MLB pick offers NY at -185 and Chicago at +175. When it comes to the over/under, which is at 9.5, the over is at -117 and under at +106. The run line has the Yankees at -118 (-1.5) and the Sox at +108 (+1.5).
Pitching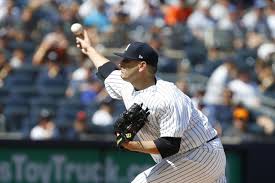 In July, Lynn was 2-2-1. His August 1 no-decision, in which he pitched well, ended up being a loss for the Yankees, as Baltimore beat NY 7-5. That was his first game in a New York uniform, as the Yanks acquired him from Minnesota on July 30. Prior to that initial NYY start, his last two efforts resulted in losses. On July 21, Lynn went five innings against the Kansas City Royals, giving up three runs on three hits in a 4-2 loss. Then in his next start, which was on July 27, he lasted six innings, giving up two runs on two hits to the Boston Red Sox in a 4-3 loss. In his last outing versus the White Sox, which was on July 1, he lasted 1.2 innings, as he allowed seven runs on five hits. The final score in that Minnesota loss was 11-10. Lynn is 2-1 with a 2.67 ERA in five career starts against the White Sox. He faced Chicago twice this season with the Twins.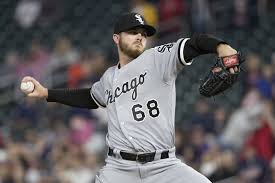 Covey, who has not faced NY this season, has one win in his last eight starts. In that win, which was on July 21 against Seattle, he pitched 8.1 innings, allowing no runs and two hits. His last two starts have been exceptionally rocky, as he's given up 13 runs on 14 hits over a total of nine innings. Of those 13 runs, nine were earned. Covey is 0-1 with a 14.40 ERA in his lone career start against the Yankees.
Hitting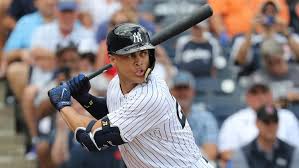 We expect quite a bit of hitting in this game. However, not as much as one might expect, as NY's primary hitter, Aaron Judge, is still out of the lineup. Without Judge, New York is 3-6. The team will look to Giancarlo Stanton (.280 BA, 67 RBI, 25 HRs) to provide some offense. In addition, Miguel Andujar (.291 BA, 48 RBI, 14), who's smacked 30 doubles, and Gleyber Torres (.277 BA, 50 RBI, 17 HRs), who's delivered on RBI.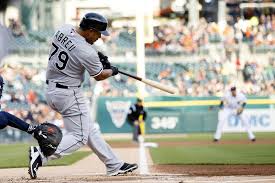 For the White Sox, it is Jose Abreu (.270 BA, 63 RBI, 19 HRs) tops all major offensive categories. He's got 114 hits, .331 OBP, and 32 doubles. Tim Anderson (.246 BA, 46 RBI, 14 HRs) certainly has potential. He's stolen 22 bases this season. Yolmer Sanchez is batting just .244, but he does have 43 RBI and 21 doubles. He could be a big factor tonight.
Our Yankees Play White Sox Aug 6 MLB Pick
Our Yankees play White Sox Aug 6 MLB pick looks like a no-brainer. But it's not. The Yanks should take this team down. But they are reeling. First, we are taking the over at 9.5 (-117). In weighing both the current trends of each team, as well as pitching and hitting stats, we're taking New York at -185. They are a fine team, and this game offers them every opportunity to break out of their funk. This is the first of six games to be played between the Yankees and White Sox this season.
Summary New York at Chicago Picks: Yanks with the moneyline at -185 and over 9.5 (-117)